Adieu, DCI Tom Barnaby. I shall miss you greatly. Last night your farewell episode played in Australia and I blubbed along to it, as you in your usual dignified understated way made your farewells to the cast.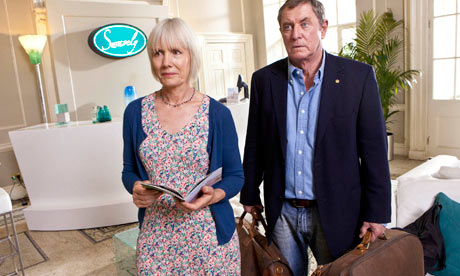 I'm not happy about your cousin taking over the role. Interviews where he talks about his sexy wife and how they have a more active sex life than yours has already put my hackles up. It sounds as if Midsomer Murders could go the way of the once-great Bill.
No matter how great Cousin Barnaby is, he can't replace you, Joyce and Cully. At times, you could be a bit dour and far too focused on work but over the years I came to love Joyce and her zest for life, her bookclub, her drama, her desire to travel, to live in a chocolate-box pretty English village and her ability to always support you as you raced to yet another bloody, grisly murder. The three of you made a great team and Cousin Barnaby with his sexy wife and sexy little dog can't possibly follow those giant footsteps.
In vain I tell myself that it doesn't matter. The real stars of Midsomer Murders are the houses, the locations and the wonderful, dark, baroque and witty scriptwriting of Anthony Horowitz, but it does matter.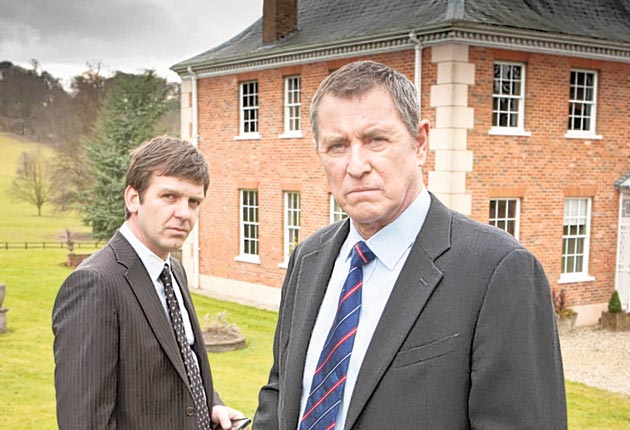 Over the years I've come to believe in you, Sir, and I don't feel for one second you are a man who will handle retirement easily. Your life was entirely wrapped up in your work; you had no other interest. And you will drive Joyce mad when you are at home underfoot and Cully, no matter how close she is to you, has her own life.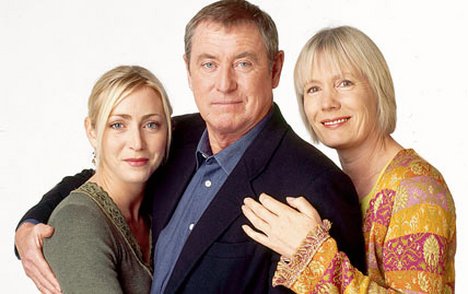 I shall now have to watch endless reruns of Midsomer Murders so I can at least pretend that you are still out there dealing with the ever-soaring bodycount in Midsomer County.  
Adieu and thank you, DCI Barnaby, for the memories. Hats off to you, Sir. I do wish you had stayed.