Poetic licence runs free
by: Blanche Clark
From: Herald Sun
March 31, 2012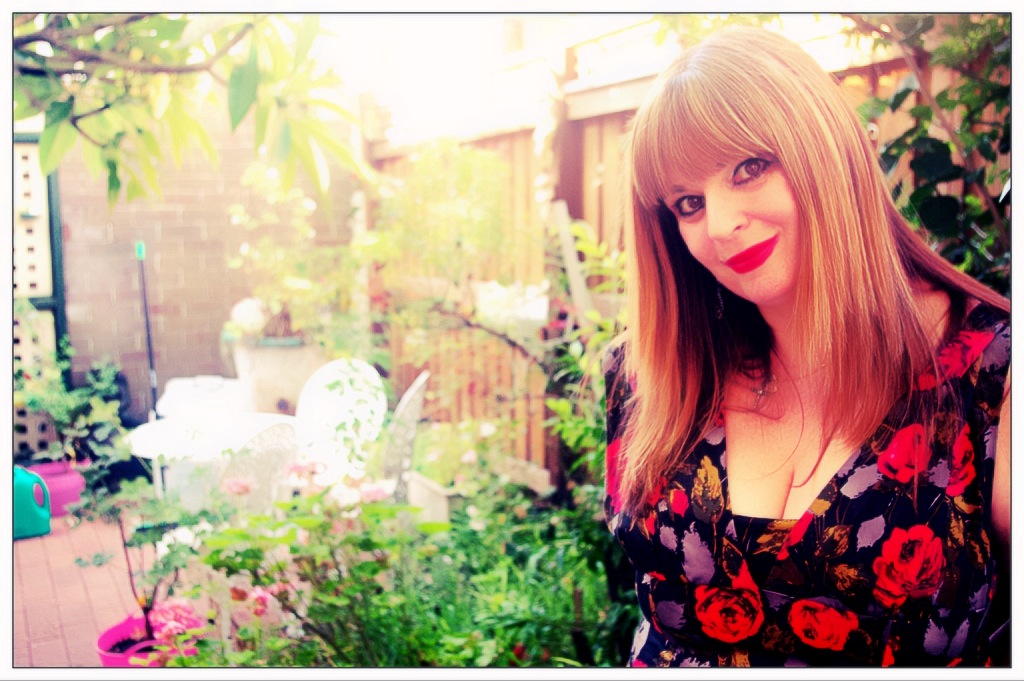 Josephine Pennicott
A white cottage in Tasmania triggered something in Sydney author Josephine Pennicott. Source: Supplied
JOSEPHINE Pennicott has three writers she calls her holy trinity: Enid Blyton, Agatha Christie and Daphne du Maurier.
"Agatha Christie was a huge influence with the crime and those English mysteries; and Daphne du Maurier, I loved her for her suspense and the psychological darkness in her books," she says.
As for Blyton, Pennicott is rediscovering her through her seven-year-old daughter Daisy. "We read a lot of Enid Blyton. She's a fan of The Wishing Chair and all those stories, whereas I was more into The Famous Five and all those mysteries, so hopefully she'll progress to that," she says.
Blyton also came to mind when Pennicott saw a white Georgian-style cottage in Stanley, Tasmania, during a holiday five years ago. "It looked like something from an Enid Blyton book or Midsomer Murders and it triggered something in me," she says.
"I fell in love with that house, which I later learnt was called Poet's Cottage. I felt I could set a book there because it ticked so many boxes for me: it was the sea-fishing village, it had that Enid Blyton-twee feel to it, and an early line from the book kept coming to me all the time: 'Poets have always lived here, the local people said. It was as if the house called to its own'."
At night, Pennicott stood outside the unoccupied house, dreaming up the characters and plot for her book Poet's Cottage. "I keep seeing this very foggy, winter's Tasmanian day and a little girl going down the steps to the cellar and I knew there had been a murder and her mother was the victim," Pennicott says. "And I'd always been interested in that story of Enid Blyton and her two daughters Gillian and Imogen, who had different accounts of their mother."
In Poet's Cottage, the main characters are Pearl Tatlow, a children's writer of Blyton's ilk, who scandalises 1930s Tasmania with her arrogant and salacious behaviour, and her granddaughter Sadie, who 80-odd years later inherits the cottage where Pearl was murdered and tries to uncover the identity of her grandmother's killer.
Pennicott says Pearl is like a less-talented Enid Blyton with the looks of Tasmanian actor Essie Davis (who plays Phryne Fisher in the ABC drama Miss Fisher's Murder Mysteries) and the attitude of Texan model Jerry Hall.
"I saw Jerry Hall strut the streets in Sydney once. She had this entourage and people were running and trying to photograph her, and she was really working the crowd," she says. "When I came to write Pearl, I had Jerry in my mind, with that attitude. Then Pearl developed from there."
Pennicott says she was three-quarters of the way through writing the first draft before she discovered the killer's identity. "I knew I had to finish the book, whether it was going to be published or not, because I had to find out who the murderer was," she says.
The suspense she created not only impressed her local publisher Pan Macmillan, but sparked a bidding war between major publishers in Germany. That response vindicated her decision to put aside another novel she had worked on for three years to write Poet's Cottage.
Pennicott describes herself as a drifter and a gypsy, attributing those traits to her early childhood in Papua New Guinea, where her father worked. "It was such an exotic childhood. These days I'd never take my daughter anywhere like that. I can't believe my parents were reckless enough to do it," she says.
Her experiences in that tropical, chaotic country contrasted dramatically with her teenage years in the tiny Tasmanian town of Oatlands. She filled the school magazine with her stories, but didn't believe she could make a living that way. She drifted into nursing after a series of low-key jobs.
"I was nursing for over 10 years, and very burnt out, and a friend said, 'All you do is your writing and drawing. Why don't you apply for the College of Fine Arts and see if you get in?' " Pennicott says. "What art school did was break my mind open to the potential of thinking creatively."
She returned to writing after a nasty right-arm fracture in a car accident made painting and strapping canvases difficult. "I set myself the challenge of writing a book. It was a dreadful romance novel. I finished it and sent it away and got a letter back saying it wasn't suitable for their market. But what that showed me was I had the discipline to write a book," she says.
She completed a crime and mystery-writing course, and went on to win the Australian Sisters in Crime's 2001 Scarlet Stiletto and Kerry Greenwood Domestic Malice Prize twice for her short stories. Her Circle of Nine fantasy trilogy followed.
Pennicott says Poet's Cottage holds a special place in her heart because her father, with whom she shared a love of words and writing, was dying of cancer at the time. "He brought me up with the ethos that you've got to live a creative life; you've got to be true to your spirit," she says.
>> Poet's Cottage, by Josephine Pennicott, Macmillan Australia, RRP $28
RADIO
Link to a radio interview with Penny Terry from ABC Tasmania
http://blogs.abc.net.au/tasmania/2012/04/have-you-been-to-stanley-penny-terry-took-you-there-for-your-afternoon-just-over-a-month-ago-and-you-probably-heard-in-her.html

APPEARANCES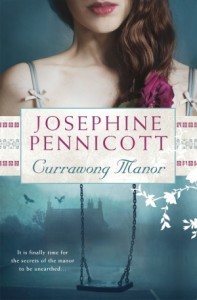 21st June 2014 – at 3pm Josephine is the guest of a High Tea at Better Read than Dead bookstore to discuss murder, mystery creativity and other engrossing topics over cupcakes.
24th of June, at 6.30 pm, Josephine will be at Newtown Library to take you behind the scenes of her world of Currawong Manor. Please ensure tickets by booking.HERE.       
2013
Something rotten in the Apple Isle: Women authors give crime in Tasmania different, fatal twists
Submitted by Carmel for Sisters in Crime on 2 June 2013 – 11:01pm
8pm Friday 14 June: The Rising Sun Hotel, cnr Raglan St & Eastern Rd, South Melbourne
Crime authors Josephine Pennicott, Livia Day and Poppy Gee were all born in Tasmania which is also where they set their novels. They will be discussing their different and fatal twists before Sisters in Crime, at 8pm Friday 14 June at South Melbourne's Rising Sun Hotel. Author Lindy Cameron, a Sisters in Crime national co-convenor and author is interrogating.
Sydney-based Josephine Pennicott is the author of three fantasy books and now Poet's Cottage (Pan MacMillan), a mystery novel set in a Tasmanian sea-fishing village in the 1930s and present day.
It was on a family holiday to Stanley, a picturesque sea-fishing village on the spectacular North West Coast of her home state of Tasmania, that Pennicott first spotted the white, stone, Georgian-style house that she fell in love with and discovered through a local was named Poet's Cottage.
"It was a classic Daphne du Maurier falling in love with Menabilly moment. On that holiday early scenes came to me that inspired a mystery novel, Poet's Cottage, a cosy, English domestic style mystery with a very dark edge and set between two different time lines of 1930 and present day," Pennicott said.
In November, 2011, Poet's Cottage and a second mystery novel that Pennicott is currently working on sold in a bidding war to prestigious publishing house, Ullstein in Germany. She has had a long apprenticeship in the crime genre, winning the Scarlet Stiletto trophy in 2001 for her short story 'Birthing the Demons' and again last year for 'Shadows'. Along the way, she won numerous category awards. Info
Livia Day has lived in Hobart for most of her life and A Trifle Dead (Deadlines/Twelfth Planet Press) is her first novel. The action revolves around Tabitha Darling who has always been a dab hand at making pastry and has a knack for getting into trouble – not a useful trait when she's trying to run a hipster urban café, invent the perfect trendy dessert, and stop feeding the many (oh so unfashionable) policemen in her life. It all goes pear-shaped when a dead muso is found in the flat upstairs.
Day has lived in Tasmania her whole life apart from a few months overseas here and there.
"I first started drafting the book that would become A Trifle Dead when I was a teenager and I really struggled with the idea of setting a story in my own back yard rather than an imaginary world. But I kept coming back to the project because I really wanted to write a story that was – murders aside – fun," Day said.
"I think Tasmania is a natural setting for crime fiction – both of the dark and light variety. Our isolation and separate identity from the mainland means we could be hiding all kinds of secrets. I remember being so excited to discover David Owen's Pufferfish books, the first time I found genre fiction set in our neck of the woods. The familiarity of our suburbs and local detail, mixed in with severed heads and drug mules and stabbing victims. It was lovely."
Day fell in love with crime fiction at an early age. Her first heroes were Miss Jane Marple and Mrs Emma Peel, and not a lot has changed since then! She now spends far too much time planning at which picturesque tourist spot the next fictional corpse will be found. Info
Poppy Gee, who was born in Launceston, spends every summer with her family at its shack in the Bay of Fires, also the title for her debut crime novel, published by Hachette. The mystery starts with the body of a backpacker washed ashore at the idyllic small town. The close-knit community starts to fall apart as long-buried secrets start to come out…
Gee said she set her novel in Tasmania and on the east coast in particular because it is so ruggedly beautiful.
"I went to school in Launceston and spent much time at The Gardens, which is in the Bay of Fires national park on the east coast. As I was writing, I was intrigued by the perceptions people have of Tasmania – they tend to see the isolation as scary.
"The history is gruesome, and the landscape wild, fragile and beautiful. I find these complexities fascinating – for me the landscape makes a great character. Socially, what I love about Tasmania is how individual communities are such know-it-alls about each other, and this is a narrative force in my novel.
"When I was a teenager, several women did disappear on the east coast, and as I was writing I recalled the fear and paranoia the locals felt at that time, as they suspected a violent murderer was lurking among them. At the time you could not walk into a pub without people speculating who had committed the alleged crimes. I also wanted to capture the happy, slow pace of summer in the shacks
on Tasmania's coast."
Bay of Fires was written as part of a Masters in Creative Writing, at the University of Queensland. Gee has worked as a journalist, editor and book reviewer and currently teaches journalism and creative writing. Her next novel is another literary thriller, this time set in the Tasmanian ski village Ben Lomond. www.hachette.com.au/authors/poppy-gee/
Venue: The Rising Sun Hotel (upstairs – no lift), cnr Raglan Street and Eastern RoadSouth Melbourne
Dinner: upstairs from 6.30 pm (no need to book)
Cost: $15; $10 (members/concession)
Men or 'brothers-in-law' welcome
Sun Bookshop stall: members get 10% discount
Better Read's Talking Heads: Josephine Pennicott

Tuesday, 31 July 2012 from 6:00 PM to 7:00 PM (GMT+1000)
Type

Remaining

End

Quantity

Reserve a seat

Reservations are suggested for this event, as places are limited. If no seats are available, you are welcome to join the stand-by queue at the door prior to the event. Unclaimed seats will be made available to the queue shortly before the event commences.

Sold Out

31/07/2012

Free

Sold Out
Don't miss award winning local author Josephine Pennicott in conversation with Newtown Library's own Gayle Donaldson. Josephine is a natural born story teller. Tonight she will discuss the inspiration and research for her new historical mystery, give her own take on tips for being a writer and touch on the art of being published.
Josephine's new book Poet's Cottage is an absorbing historical mystery set partly in the bohemian thirties and partly in the present day. It's a Tasmanian tale about a mother and daughter, Sadie and Betty, uncovering the truth of their grandmother's life and death.Presented with Better Read Than Dead Bookshop

2007
August 3
Book Launch: The First Cut
This anthology of crime short stories (Mira Books, $xx) features all the Scarlet Stiletto winners including Birthing The Demons by Josephine Pennicott
The launch is at Leo's, Fitzroy Road, St Kilda (Melbourne) on August 3rd 2007.
Special guest is acclaimed actress Sigrid Thornton (Sea Change, Man From Snowy River, etc etc).
Panel on writing: talk by Josephine Pennicott, ?, ?
ading: The Writing Show, Fourteen Days Of Halloween
(US Radio)
2005
October 20
Reading: The Writing Show, Fourteen Days Of Halloween
(US Radio)
2004
September 25
Writing Festival, UTS (University of Technology, Sydney)
Saturday 4pm, Bonmarche Building, UTS, Broadway.
Panel discussion: "Why is academia afraid of dragons?"
Appearing with Kate Forysth and Christian Read
(more detailed directions: Building 3 – to the right of main tower building – level 4, room 24. Follow the signs!)
March 27
Book signing 1pm-2pm
Infinitas Science Fiction & Fantasy Bookshop
Shop 5 No 1 Horwood Place, Parramatta (Sydney)
March 6
Magic Casements II: A Festival Of Speculative Fiction
1.30pm-2.45pm Enchanting The Reader (free admission)
(Panel discussion with Kate Forsyth, Robert
Stephenson and Josephine Pennicott)
What Techniques do horror, fantasy and sci-fi writers use to take their readers along on journeys into the worlds of the imagination? How do they persuade readers to accept the conventions of the genre and to believe in their creations?
NSW Writers' Centre, Rozelle (Sydney)
Full program and details from www.nswwriterscentre.org.au
2003
September 13
Magic Casements: A Festival Of Speculative Fiction
Magic, Sorcery, Wizardry and the Spirit World
NSW Writers' Centre, Rozelle
with Kate Forsyth & Gillian Polack
September 9
Leichhardt Library, The Forum
with Kate Forsyth
May 17
Friends of Science Fiction, FSF Convention
Lidcombe Catholic Workmen's Club
with Danny Strong and Tom Lenk (from Buffy The Vampire Slayer)
April 3
Infinitas Science Fiction & Fantasy Bookshop
Parramatta
2002
July 6
Popular Writer's Festival, Rozelle
with Traci Harding and Caiseal Mor