I wouldn't have believed it possible, but I either blocked Crooked House from my mind – or I'd never read it.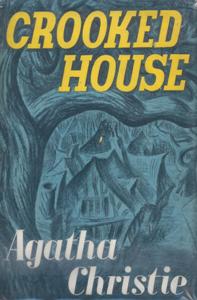 A Christie I haven't read? Scandalous! It's hard to believe I could've forgotten this chiller. Crooked House was the
Agatha Christie
Book of the Month for November. There are no spoilers in this post, so if you haven't read it, I vow to Keep the Secret.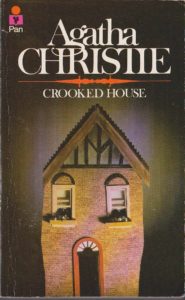 Crooked House (1949) was one of Agatha's personal favourites and I can see why. I always enjoy her standalone novels, like Endless Night – see review
HERE
. Free of Poirot and Marple, her work enters interesting shadows. I love both detectives, but it must have been refreshing for Agatha to write without them. She claimed Crooked House was pure pleasure to create. She mused over it for years and felt it one of her best. It is also pure pleasure to read.
The novel is set just after WW2 in 1947. Narrator Charles Hayward returns to England to marry his fiancée Sophia, whom he met in Egypt where she was working for the Foreign Office .
Sophia's grandfather Aristides Leonides presides over The Three Gables (the Crooked House) where several generations of the family live. But he's murdered when his insulin medication for diabetes is swapped with his eserine eye medicine. It's a perfect set up for lots of simmering tensions and family secrets. Everyone, from Sophia herself to 12-year-old Josephine is a suspect, and everyone appears to have a motive. Classic Christie!
Here's an extract from when Charles asks 'The Old Man' (his father) what murderers are like:
'But some people, I suspect, remain morally immature. They continue to be aware that murder is wrong, but they do not feel it. I don't think, in my experience, that any murderer has really felt remorse… And that, perhaps, is the mark of Cain. Murderers are set apart, they are 'different' – murder is wrong – but not for them – for them it is necessary – the victim has 'asked for it,' it was 'the only way.'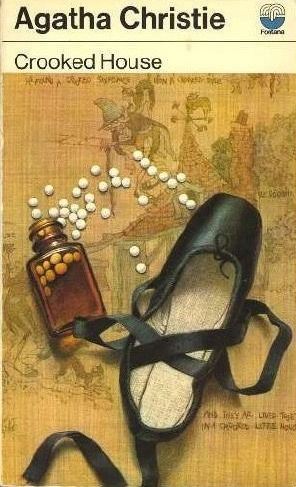 Charles's father is the Assistant Commissioner of Scotland Yard, so Charles is allowed to unofficially investigate under the eye of Chief Inspector Taverner.
I really enjoyed the characters in this novel. Their flaws are shown but there is depth to every person Christie has created. An example is Laurence Brown, the tutor looked down upon by the family for being a conscientious objector. He was, as he admits to Charles, afraid to go to war, afraid to have to pull the trigger on what might appear to be a Nazi but is actually just a decent German village boy swept up in the conflict. Laurence believes war is wrong but is despised for his beliefs. Now he is under suspicion of murder along with the rest of the household. Laurence tries hard to do the decent thing and is always failing. He rushes into a burning building to save a woman but became unconscious with the fumes, earning the scorn of the fire-department when they have to rescue him as well.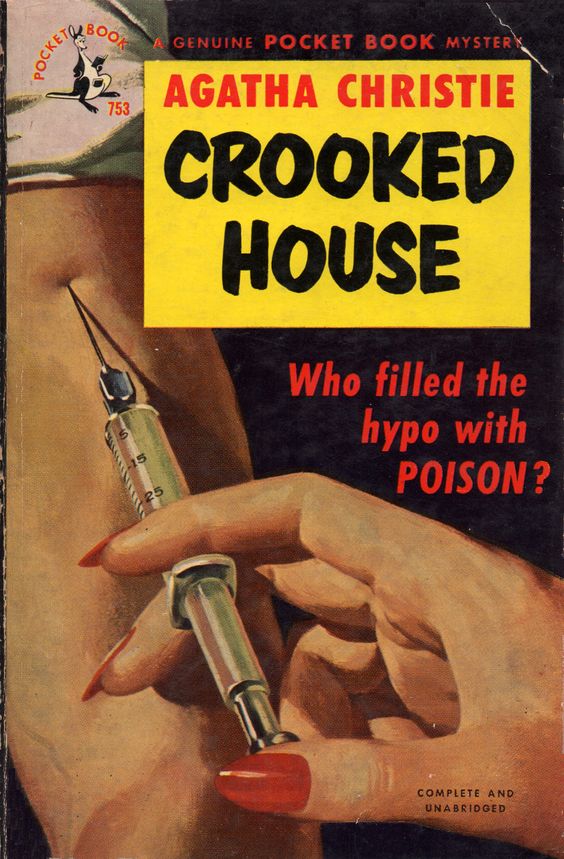 Christie doesn't have a lot of time to let us get to know characters, but is skilled at giving us a full person in a few strokes. It is obvious that Christie, like Miss Marple is a keen observer and can pass a shrewd eye over people without judgement.
Also enjoyable is the goblin-like, horrible child Josephine. She enjoys playing detective, listening at doors and lives in ghoulish expectation for the 'second murder to occur'. As we do – knowing it is coming. For as  Josephine points out: 'Someone who knows something is bumped off before they can tell what they know.' And – 'Sometimes it's something that they don't know that they know.'
This book is one of my own special favourites. I saved it up for years, thinking about it, working it out, saying to myself: "One day, when I've plenty of time, and want to really enjoy myself – I'll begin it. 
Agatha Christie
The tension really escalates at the end. I had a sense of dread of what was coming:
'Because this is just what a nightmare is. Walking about among people you know, looking in their faces – and suddenly the faces change – and it's not someone you know any longer – it's a stranger – a cruel stranger.' – Sophia, Crooked House.
The denouement (which I didn't see coming but my husband did pick) was one that her publishers wanted her to change the ending. Thankfully, she refused and had enough clout that they conceded to her will.
Crooked House reminds me of some of Barbara Vine's/Ruth Rendell's work and is a wonderful forerunner for the twisty, psychological genre.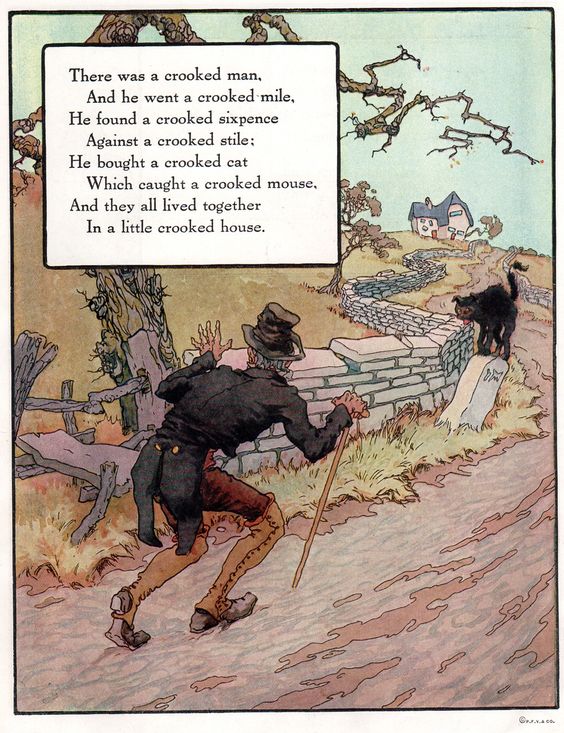 The title is taken from the nursery rhyme Crooked House, which is a trope that Agatha used in several of her novels. Yes, nearly everyone in the novel and that strange, rambling mansion is crooked in a psychological way. And it refers Aristides not permitting his family to grow independent and rise or fall on their own merits. By his over-control of their lives, the family members have grown crooked, under the crooked man, in his crooked, strangely proportioned mansion on the outskirts of London.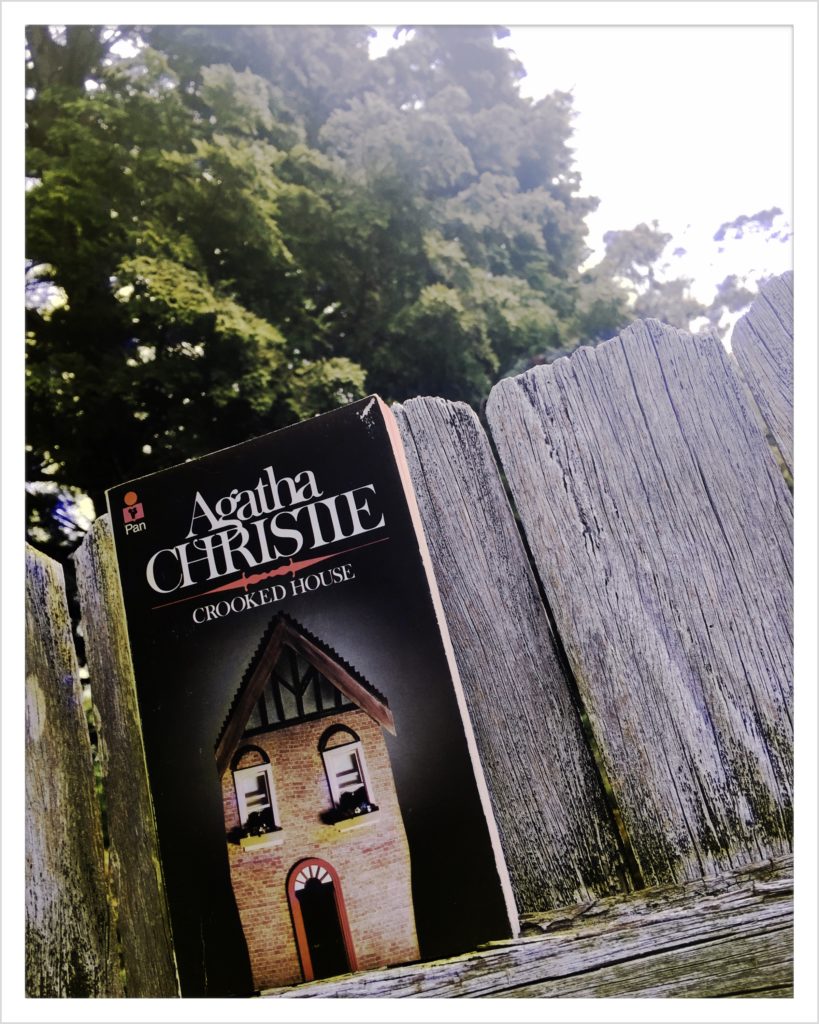 Have you read it? If so, please leave a comment and let me know your thoughts. And if you know any fan of mysteries, or psychological thrillers, please share this post. I think Crooked House has become one of my new favourite Christie's.
#keepthesecret.