I love a publishing story where an author has worked hard on their craft for years and then breaks though in some Charlie & The Chocolate Factory scenario. Even though I know there's often another story behind the official story in publishing, I still find massive inspiration in their journey. I'm always impressed by those writers who never give up. I began my Ride the Rhino Series on this journal, to hopefully inspire creatives with similar stories of determination and resilience. Yes, I know Ride the Rhino went quiet for awhile, because I moved to the country and my own book deadlines, but it is returning. Resilience is vital for a writer. It's a tough business and you do need the soul of a rose and the hide of a rhino.
On Saturday 21st May, I travelled down the mountain to Angel Place in Sydney to see
Paula Hawkins
, whose psychological thriller, The Girl on the Train, was a New York Times bestseller, selling in the millions in the US ALONE, as a guest of
The Sydney Writers' Festival
.
Foreign rights for The Girl on the Train have been sold in 34-plus countries, and a movie by Dreamworks, will be released in October this year through Universal Studio.
Because I'm so busy with my current book and because I now reside above the clouds, I could only commit to one panel at this festival. But I didn't want to miss Paula because I love her inspiring story.
For those who couldn't make it, I have written out some of my notes from the talk. It was recorded for ABC Radio National. Please keep in mind that this is my paraphrasing of Paula's conversation with
Kate Evans.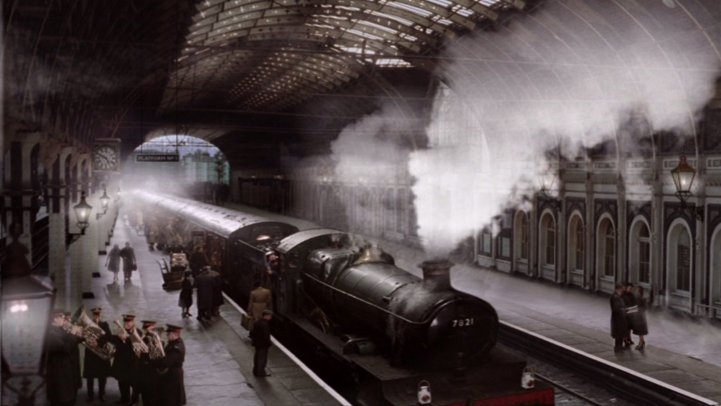 Paula was born in Zimbabwe and moved to London in 1989. Paula's early career involved working as a financial journalist. The germ of an idea for The Girl on the Train aspired when Paula's train broke  down and she spent a lot of time looking out of the window at an uninspiring view, hoping something interesting would happen – but it never did.
She always had a hankering to tell stories.
Paula wrote several other books ('chick-lit') under a pseudonym, Amy Silver. These books were good training and sold reasonably well, but she didn't feel her heart and soul were in them. She's not that interested in romantic comedy and had always wanted to explore darker psychological territory. Her fourth Amy Silver book bombed, selling under 1000 copies.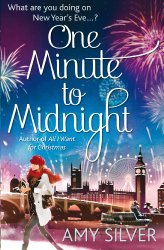 Her agent was very supportive and pushed her to do the thriller that Paula said she always wanted to write. The agent also encouraged her to bring in a secondary character from one of the Amy books she had liked a lot, who drank. The agent thought that character had legs and was going to go far, and so they put 'the drunken girl on the train'.
Paula at this stage was feeling totally wretched about her career. She was in debt and had to borrow money off her father, which was dispiriting at her age. All that misery went into writing The Girl on the Train.
She wanted the reader to think they knew the character, and then as they progress through the book realise they don't know the character at all.
The rhythm of the train journey gave the book its structure.
She was interested in the memory loss from drinking. Also, that drinking can give you blackouts and make you vulnerable.
Paula believes you don't have to like a character, but you do have to find them compelling.
Difficult women tend to be interesting characters. Women traditionally have been told to be compliant. Paula, however, is not interested in writing about meek docile, pleasing people.
For the structure, she mapped out the book starting with Rachel's voice, then Megan.
When Paula began talking about Megan, she started gesticulating with her hands and became very animated.
There were lots of timelines that had to correlate and it was in the writing that the architecture of the story formed.
She did know 'whodunit', but she had to work out the rest as she wrote. She talked about how thriller-writing is about pace, and drip-feeding key bits of information at different points.
With The Girl on the Train, it was as if anyone could have done it.  She wanted a Hitchockian feeling to the book and an atmosphere of paranoia and self-doubt.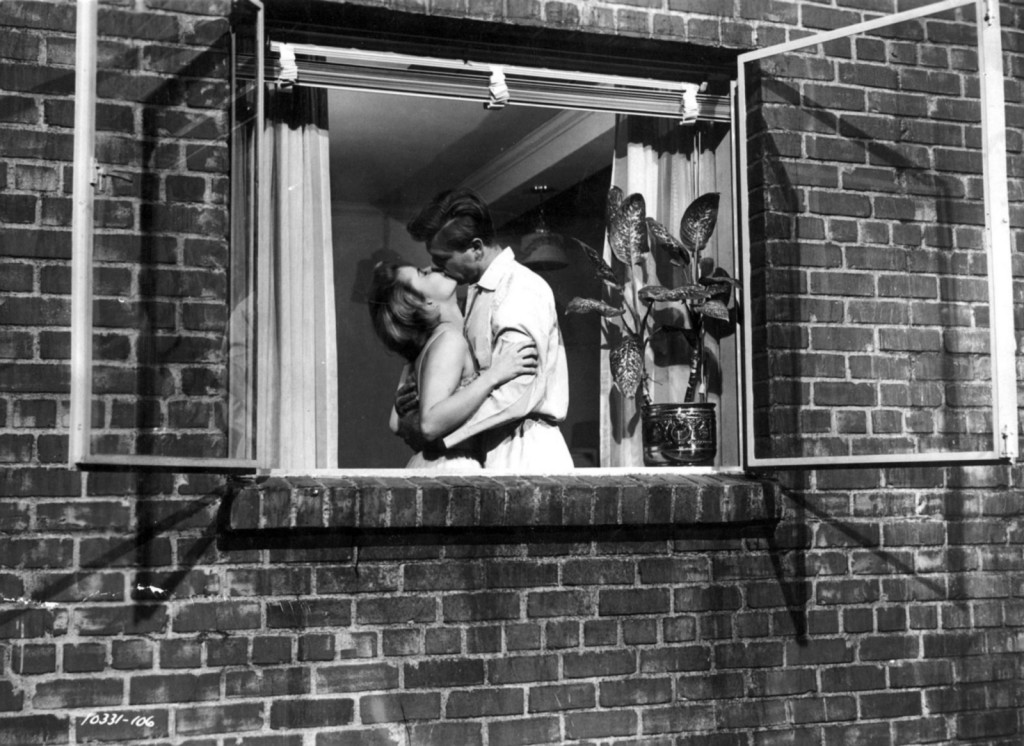 Writers influential for Paula include: Agatha Christie initially for her ingenious plots. Kate Atkinson for her believable characters. Pat Barker, Cormac McCarthy (who can say in ten words what most of us would take pages to say). Notes on a Scandal by Zoe Heller is a favourite book of Paula's.
There were misogynist accusations against her, and Gillian Flynn as well for Gone Girl. Paula said nobody accused Brett Ellis of being a misogynist for American Psycho. It's understood he's writing a character and not saying that all men are like that.
Her current book is more difficult to write, because of more demands on her time, such as this very talk. It takes you out of the head of the character that you're with when you're having discuss a book you wrote years before. It becomes a disjointed process and a new pressure is a readership around the world waiting for the new book, which will be a psychological thriller concerning sisters and memory. She is interested in the different perceptions siblings have of shared events in their lives. It deals with family, memory, and our sense of self.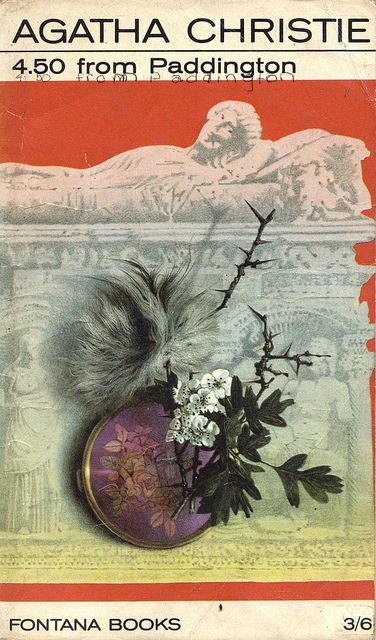 When it was time for questions from the floor the questions concerned such topics as:
Techniques applied when writing The Girl on the Train that she could share.
Paula replied: short chapters, always leaving each chapter on a note – even just a line that left the reader intrigued. Paula had never done any courses in fiction writing. Her agent, however, was a real help as she isn't just about taking her cut of the money but is also interested in the editorial side of a book. Paula made the point that it's incredibly difficult to write a novel (especially a first novel) without some editorial help.
There was also a question about her daily writing routine. Paula's reply was that when the book is going well it's a wonderful feeling. When it's going badly it's appalling. There is always a point in every book she writes when she sits at the desk and sobs.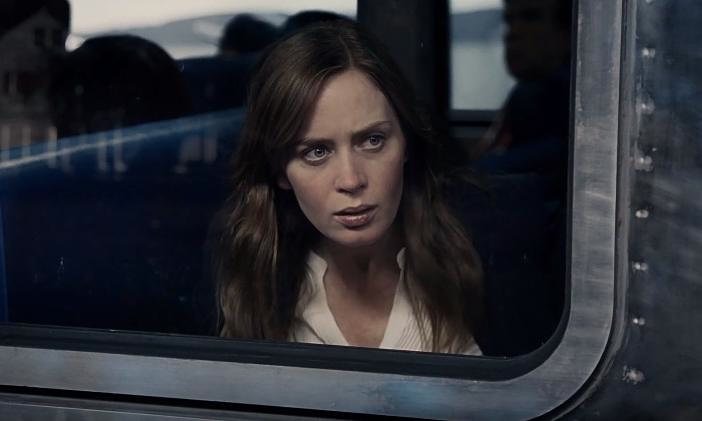 She was also asked about her feelings regarding the movie version (starring Emily Blunt) which unlike the book is set in America. Paula said she's not as upset as some of her readers and that the movie is a different format to the book. She thinks the movie, which features very pretty white-picket-fences location of the commute into a US city, will be equally, if not more visually interesting than the more gritty English look (which I was visualising as I read The Girl on the Train) as it represents the darkness beneath the pretty façade.
Personally, although I love the casting of Emily Blunt, I would've preferred the original setting for this book. To me The Girl on the Train's appeal was its very Englishness. It was reminiscent of that great English eccentric Alfred Hitchcock, and also Agatha Christie's 4.50 From Paddington where Miss Marple's friend Mrs McGillicuddy witnesses a murder as she travels on her train. A 1961 movie, Murder She Said, was based upon 4.50 from Paddington.
Some of my take-aways from Paula's talk. I already know these, but it always helps to have them emphasised again:
'Failure' is not necessarily a negative. If her 'chick-lit' had sold through the roof, Paula would be under pressure to continue writing them and we would never have had The Girl on the Train.
Write to your strengths and your influences. If your heart isn't in romantic comedies, then go where the passion and drive is leading you.
A good agent is essential. Not someone who is going to show you the door if your first books don't sell, but someone who is prepared to support you as you find your voice, and also offers editorial support if needed.
Characters that might be secondary in one book could have life and wonderful legs if used again, so be open to characters wanting their own book and space to breathe.
Nothing is ever wasted. No experience is unimportant or seemingly 'negative'.  If your train breaks down, don't just browse your Facebook page. Stare out of the window and get really bored because that perfect idea might be lurking hoping to grab your attention. Don't miss it through overstimulation of your brain and a stranger's status update. JK Rowling would testify to that one as well.
Twitter can be a writer's friend. This endorsement tweet from Stephen King would have helped propel The Girl on the Train's massive success.
THE GIRL ON THE TRAIN, by
Paula Hawkins: really great suspense novel. Kept me up most of the night. The
alcoholic narrator is dead perfect.
And finally:
Never Give Up
Never Give Up
Never Give Up
I hope you enjoyed reading my notes from Paula's talk. Please share with any kindred spirits you feel might be interested. It's obviously so much better to see the author talk in person and Paula said a lot more on the day which I missed here as I was so interested listening (which is exactly how it should be). I am really looking forward to Paula's next book and also the movie version of The Girl on the Train