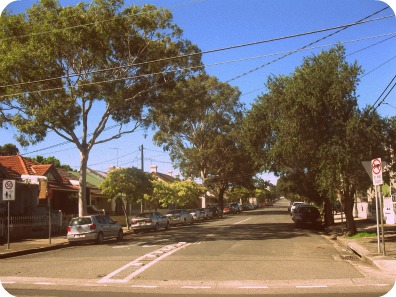 It's the school holidays and the city streets seem slightly emptied out, with so many gone to the mountains or Byron Bay or their holiday houses. We were too occupied with writing, doctors and life to realise this time had come and so didn't organise anything. I'm slightly jealous of my friends who have departed. I ache to be in the Blue Mountains at the moment and although we shall have a little day trip or two there, it's not the same as a long break.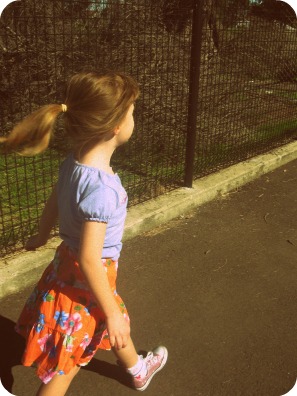 This is my favourite time of writing when I get to daydream, plot and plan and feel the characters moving forward to introduce themselves. I think of this stage as falling into trance when I am beginning to undergo a hypnotic little spell for the book to work. I have certain procedures and superstitions I have to follow for the spell to work and the words to come.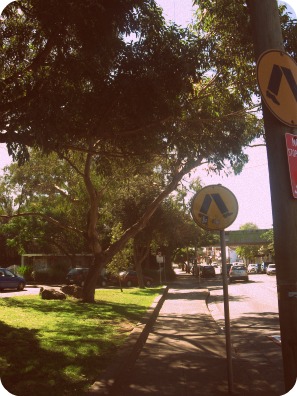 My daughter and I have been ambling along city streets dappled with shadows and mellow autumn sunshine.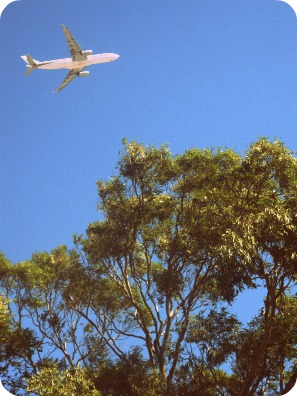 This was our walk in pictures today, as we strolled to her swimming class. A man lay nearby out of shot, hit by a car – ambulances and police were everywhere.
Even amongst the traffic, airplanes and gritty chaos the trees and light was spectacular. I kept turning in circles, attempting to take it in. I'm always bemused by how the inner-city is such a paradox of urban and nature combined. Planes so low over the eucalyptus trees that they almost seem to land on our head, trucks, graffiti, bats, lizards, trees. I love the peeling, genteel shabbiness of the old houses and the peeling, gnarled trees guarding the road and having survived countless years of pollution.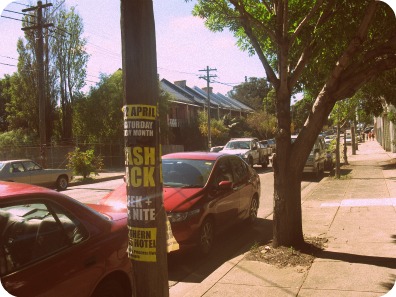 Sometimes you have to view the everyday at a different angle for it to make sense or meaning.     
And today it is raining heavily. The sky overhead my little brick is dark and grey.