I discovered Pearl Goldman while researching online for a photo shoot for Currawong Manor, which you can read about
HERE
. Pearl, Norman Lindsay's muse who inspired my character Ginger Lawson (one of Rupert Partridge's Flowers – life models – in my mystery novel Currawong Manor) died in June 2016.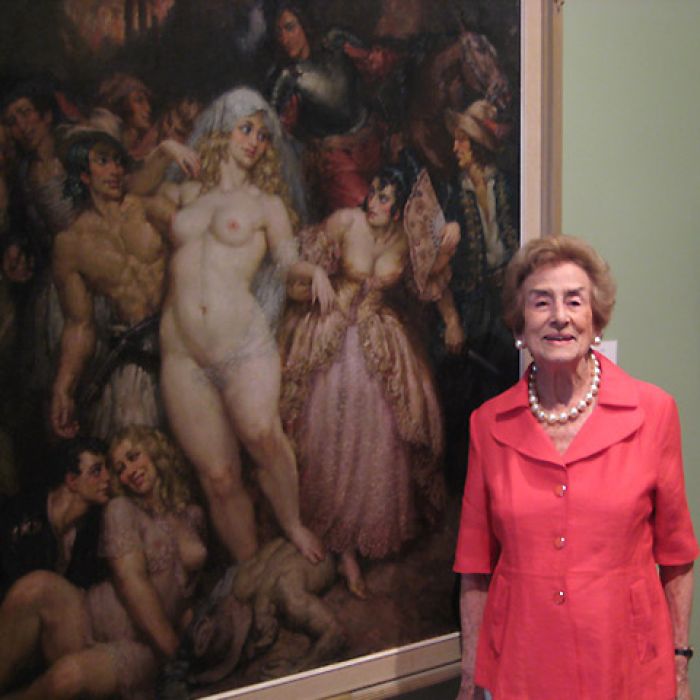 I felt saddened by Pearl's death, although I am sure her vibrant spirit is dazzling wherever she has journeyed. She was a big energy! But I was always grateful that I had the chance to hear her speak at the
Norman Lindsay Gallery & Museum
. A lot of her sassiness went into Ginger. I was wowed by  her glamour, even in her nineties, and her sense of humour. I could have listened to her talk for days. When asked the secret of her youth and dynamic energy, she put it down to surrounding herself with young people; age was all in the mind. It felt so special to be in the room with the last of Norman Lindsay's life models. But Pearl's life was extraordinary even without the Norman Lindsay years.
Pearl was born in Sydney in 1919 to Gertrude and Joseph Schweig, a dressmaker and tailor who owned a store in George Street. Of  course Pearl was always the best-dressed child.
She was also always extroverted and loved attention. She went to Sydney Girls High School and Agnes Kent Modelling School, where she learnt to balance books on her head amongst other tips.
She was employed as a mannequin for the department stores Mark Foy's and David Jones as a young woman, and modelled for Jantzen swimwear because of her good figure. She first came to Norman Lindsay's notice in 1937, when Norman, suffering from depression and living in the Blue Mountains, rented a place in The Rocks (Sydney) to paint. He noticed the newly crowned Miss Bondi Surf Queen in a newspaper and thought painting Pearl might be the antidote to his blues. Pearl had been entered into the competition secretly by a girlfriend who thought Pearl 'the ant's pants'.
A  youthful Miss Bondi put off Norman's son request to meet his father for around eight months. She was too busy with theatre pursuits and modelling and knew little about Australian art. But finally, curious, Pearl took up the son's invitation (Norman hated the telephone so had his son make his calls). She  was greeted by Norman's classic opening line when he opened the door: 'I love your devilish eyebrows.'
Pearl posed for Norman from 1938-1945; her parents didn't know about it. She found Norman to be a gentleman and nothing like his depiction in the 1994 movie
Sirens
. By the time she came to disrobe for him, he had earned her trust and she always enjoyed her sessions. Norman spoke to her about history, politics, art and culture and introduced her to a life she hadn't imagined.
She was the muse for some of Norman's more famous works: Amazons, Imperia, and Gifts to Venus.  Norman described Pearl in letters as, 'having a great head and sitting perfectly.'
Pearl's friendship with Norman lasted until his death in 1968.
Pearl also had a career in the theatre and was a showgirl with the JC Williamson Group. Acting followed with parts in Australian television and movies such as
Bellbird
and
Homicide
, including a small part in
On The Beach
(1959), in which she was impressed by Ava Gardner's style and beauty, and enjoyed hanging out with Fred Astaire and Gregory Peck.  She also had a career as a newspaper columnist in Australia, and was painted for the Archibald Prize for Portraiture four times.
After the death of her first husband, Maurice Copolov, Pearl, like Ginger in my book, travelled to America. She married Sydney Goldman, Vice President of  New York City Radio.
Her life was now dramatically different; she mixed with and befriended luminaries such as Sophia Loren and Helmut Newton. She described this part of her life: 'I had a white Jaguar, I had furs, I had diamonds. You name it. I lived like a queen.'
In her later years, Pearl lived in a Gold Coast penthouse, enjoying yoga and talking to schools and the media about Norman Lindsay.
When I saw Pearl talk, she mentioned writing her memoirs, which I hope she managed to complete. For my research when writing Currawong Manor, I used this terrific little book,
Memories Of Norman Lindsay & The Theatre by Pearl Goldman
, which can be purchased through EBay as it is out of print.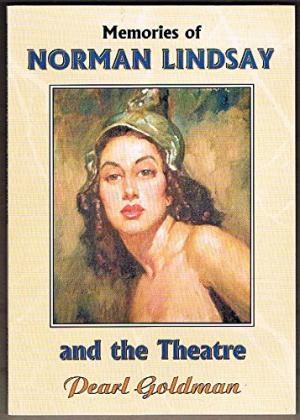 Although small, it's filled with personal anecdotes and photographs and is worth tracking down if you're interested. Of course, I treasure my personal signed copy.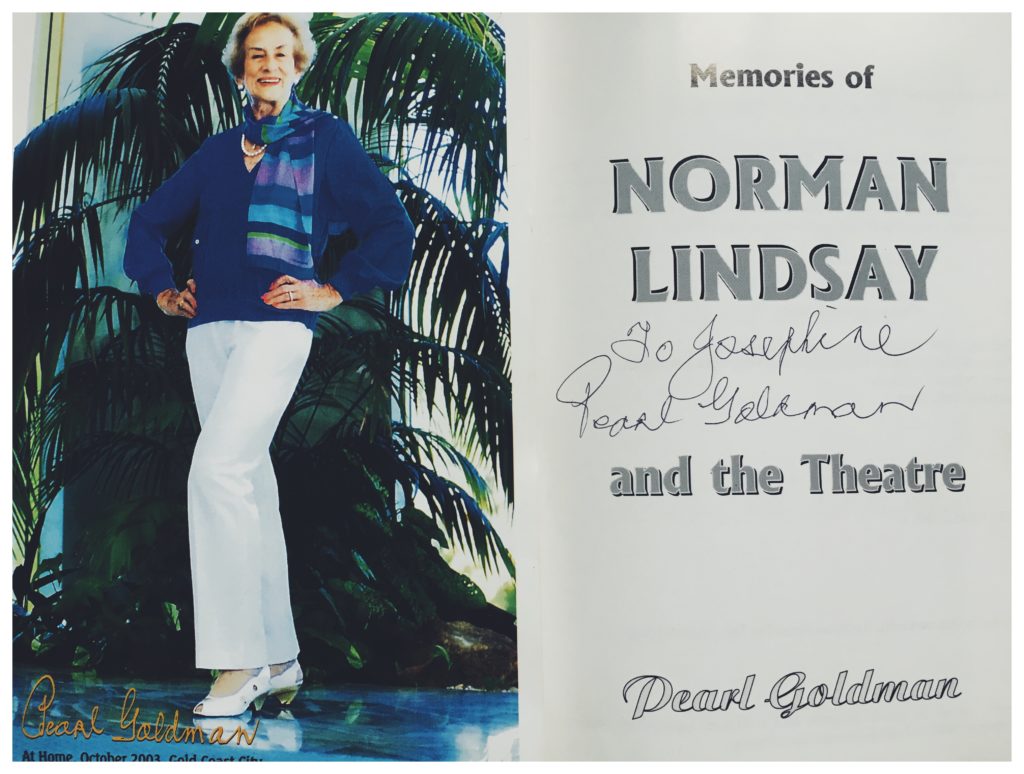 Pearl is survived by two sons, David, a professor of neuroscience, and Mark, a computer analyst.
Interviewed in 2007 by the Courier Mail, Pearl reflected on her amazing, outrageous life and said she sometimes looks at the ocean and thinks, 'Did that really happen? It's strange. It's my life, but it's like a dream.'
Vale Pearl Goldman. Australian Golden Girl. Travel well.
Please share this posts with kindred spirits who may find it of interest.
photos of Five year old Pearl, Pearl with Sophia Loren, Pearl as Imperia, Miss Bondi Surf Queen, Helmut Newton portrait, Sam Hood photo of cast of The Women, Wedding Portraits with Maurice and Sydney are all taken from Memories of Norman Lindsay and the Theatre.