Author Neil Gaiman called Hobart one of 'the fine secret places of the earth'.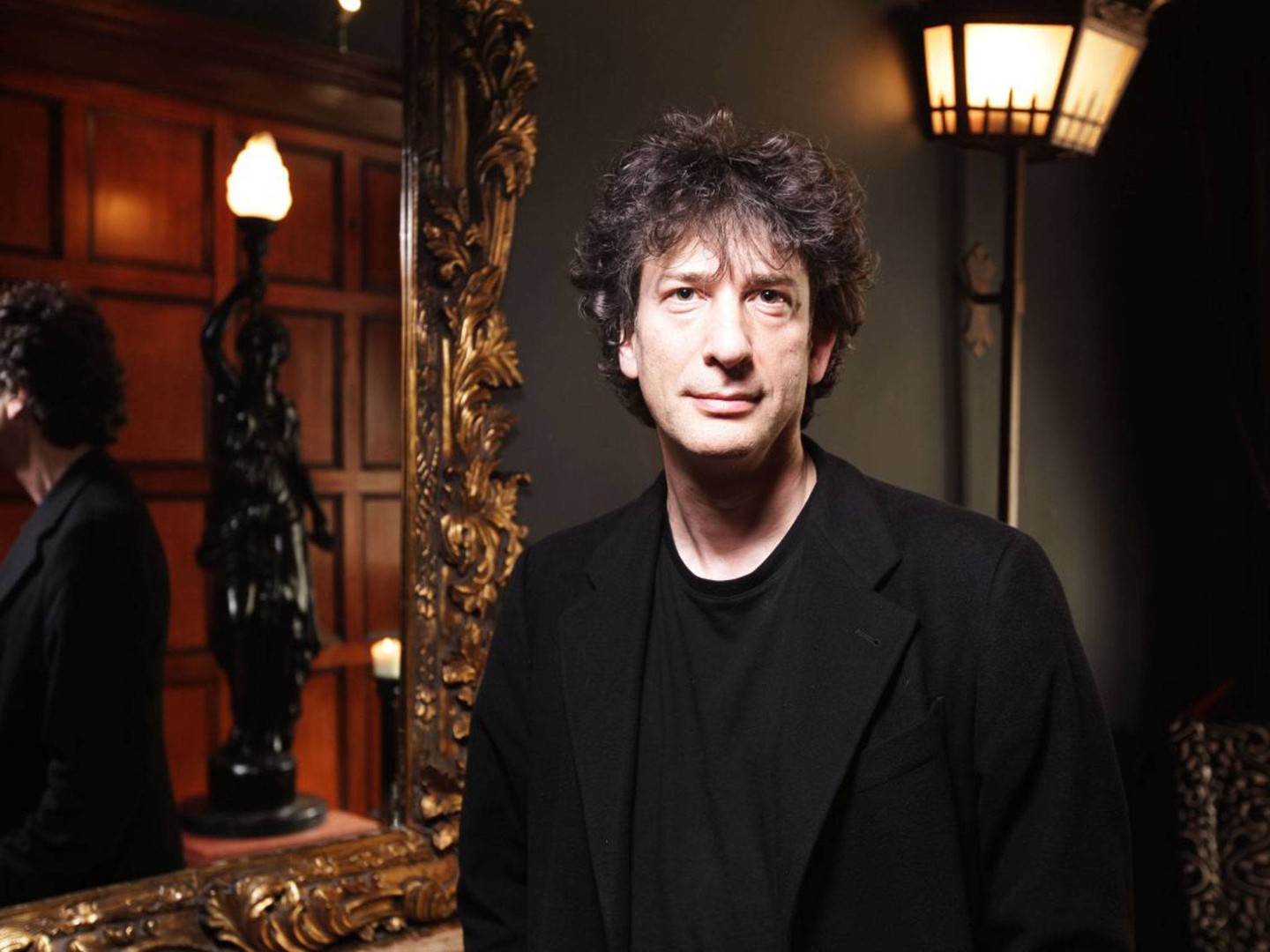 Back in the 1920's Agatha Christie on her world tour similarly declared Hobart to be incredibly beautiful with its deep blue sea and harbour and expressed her hopes she would return to live there one day.
It always takes me ages to recover from my trips home to Tasmania as predictably, I always want to stay. This January I visited to research material for my next mystery novel which is once again set in Tasmania.
It's early days. But I have a title, opening and closing scenes, an idea that has been brewing away for a few years, and a palette of colours I want to work with. A few characters are stirring and introducing themselves. Once again, I find myself scribbling notes furiously in a notebook in a charming Tasmanian cottage. Here I am at the front of the aptly named Bridge Cottage at Richmond, where we spent a few days recently as I soaked up the atmosphere of this pretty, historic village. The light and shadows in Richmond were perfect for my book.
When I wasn't at Bridge Cottage, I was lying in the shade of a tree by the river, sharing the shade with the river geese, ducks and Tasmanian native hens. (Tasmania was in a heatwave which was fortunate as this book is set in a sizzling Tasmanian summer). I spent pleasurable hours staring up at this perfect blue and canopy of greenery as scenes unravelled themselves.

Another photo of Bridge Cottage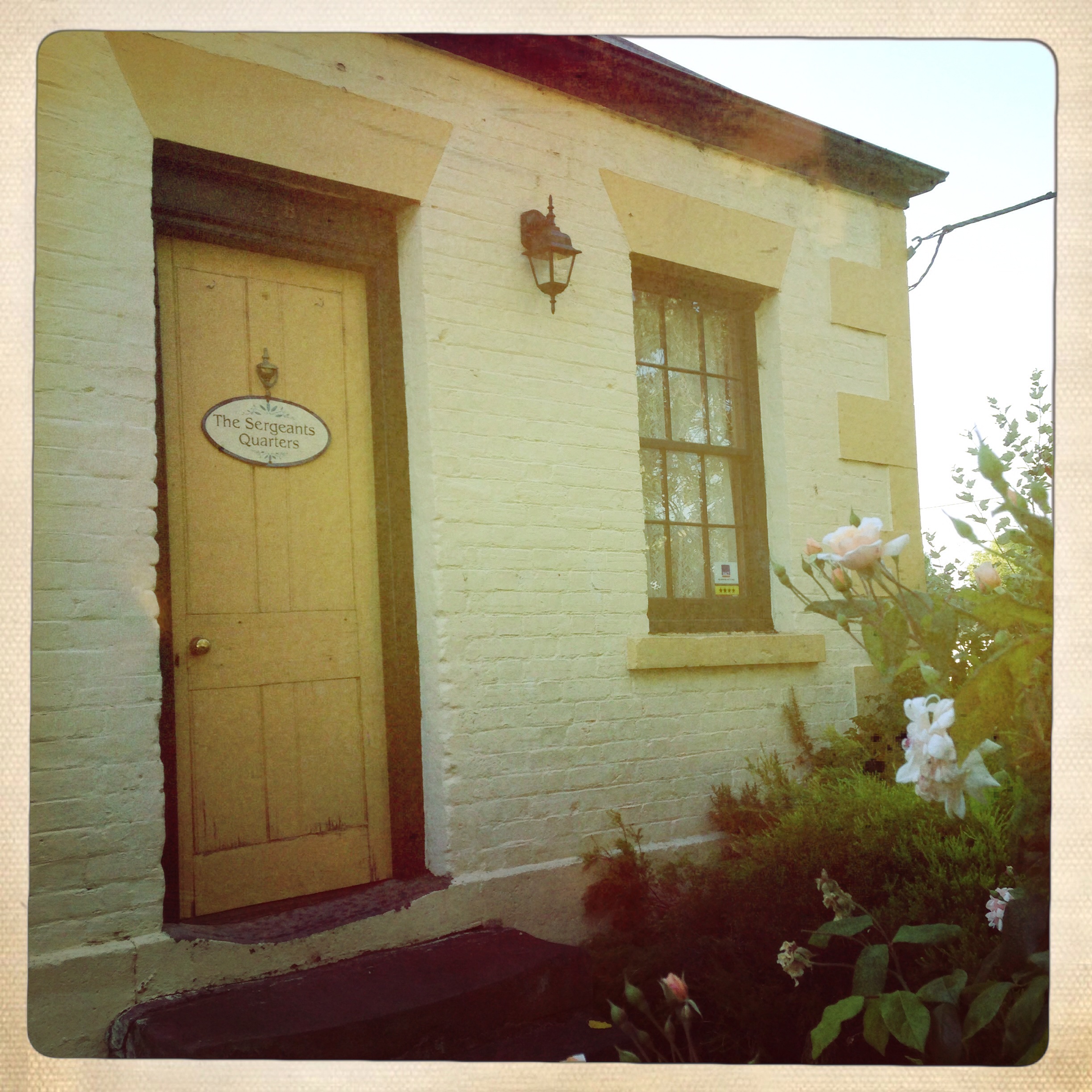 I was reminded of our last visit to Richmond, when we were thrilled to spot author Christopher Koch in a local cafe. Koch, as you are probably aware, died September 2013.
Richmond is perfect for a writer with its peaceful atmosphere and plethora of Georgian buildings. It reminds me a lot of Oatlands, the midlands village where I spent a lot of my childhood. Oatlands has more Georgian buildings, but Richmond is nearer to Hobart, only a 20 minute drive from the city centre. You can read more on Richmond Village HERE.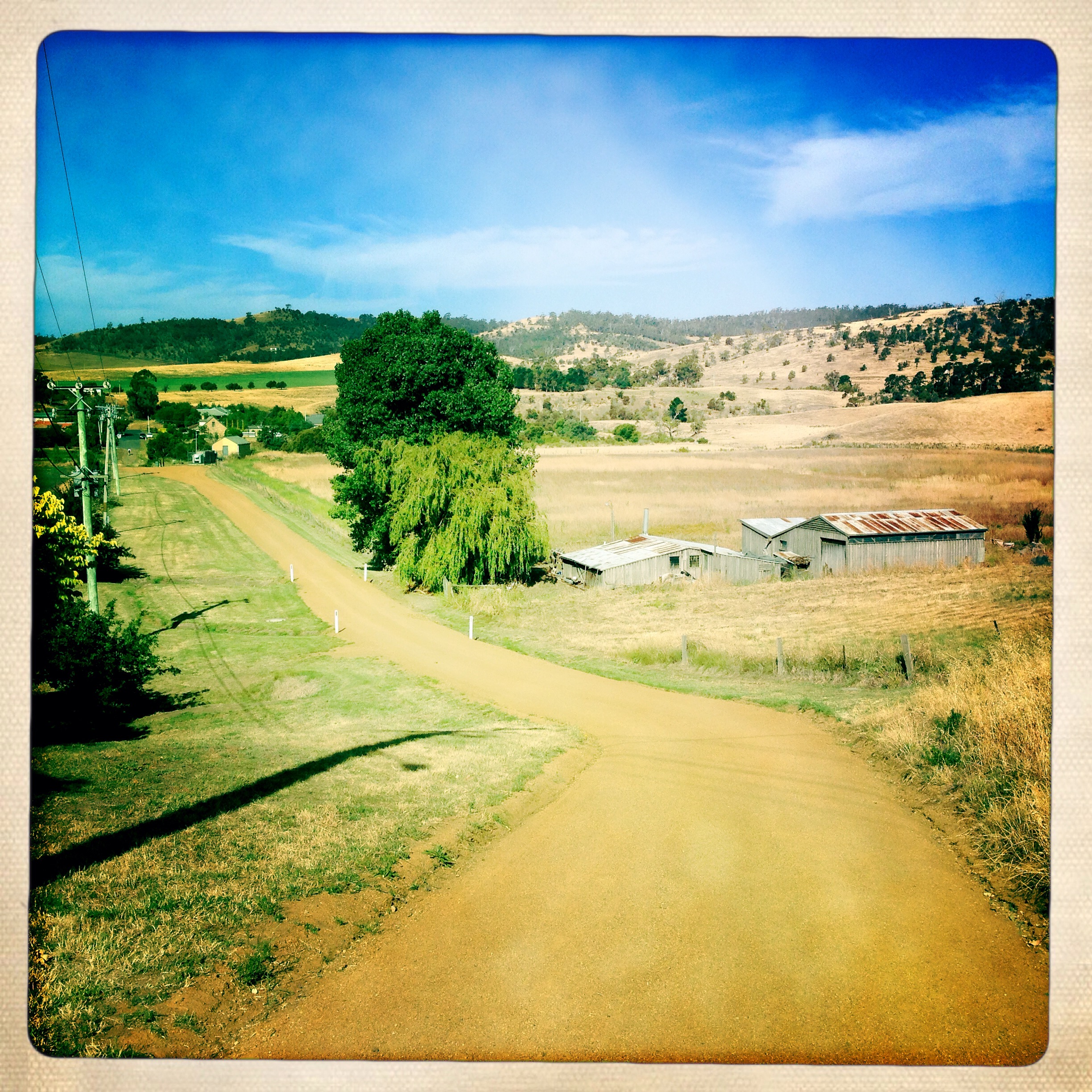 We toured Richmond Gaol, always a poignant experience. You have to spend some time alone in a darkened cell to imagine the hellish conditions the prisoners were subject to.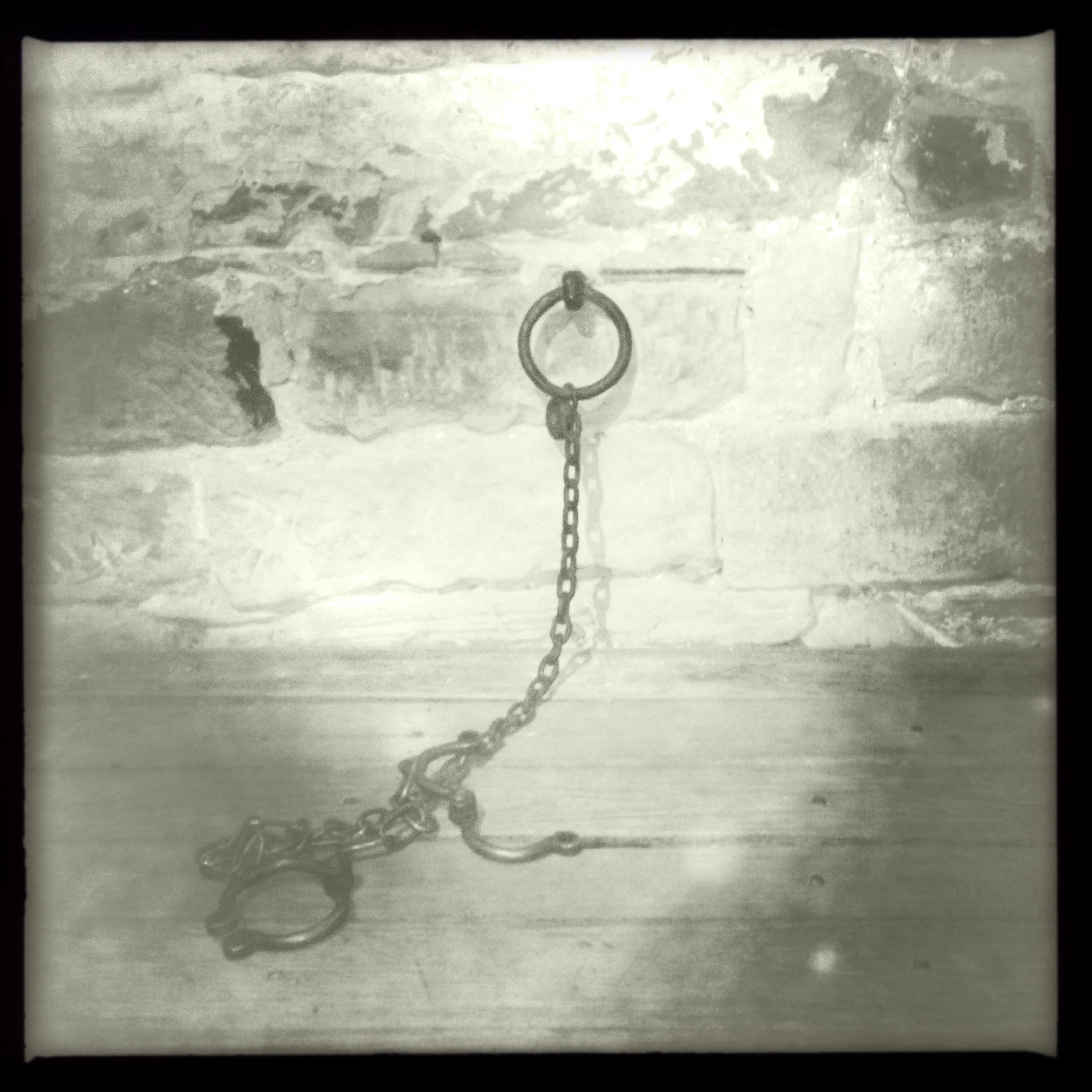 Some of the inmate's stories are most Dickensian. Isaac (Ikey) Solomon, a Javelin Man in Richmond Gaol 1831-1834, was believed to have inspired the character of Fagin in Charles Dicken's Oliver Twist. Ikey came from Bell Lane, Spitafields, where along with his wife Ann, he set up a jewellers' shop, receiving stolen goods. He was known as The Prince of Thieves. Ann was sentenced to transportation to Australia for 14 years and became the mistress of ex-convict George Madden. Ann was never reconciled with Ikey. You can read more about Ikey's flamboyant life HERE.


There is also the amusing story of gaoler Randal Young who was once locked up in his own gaol as a debtor!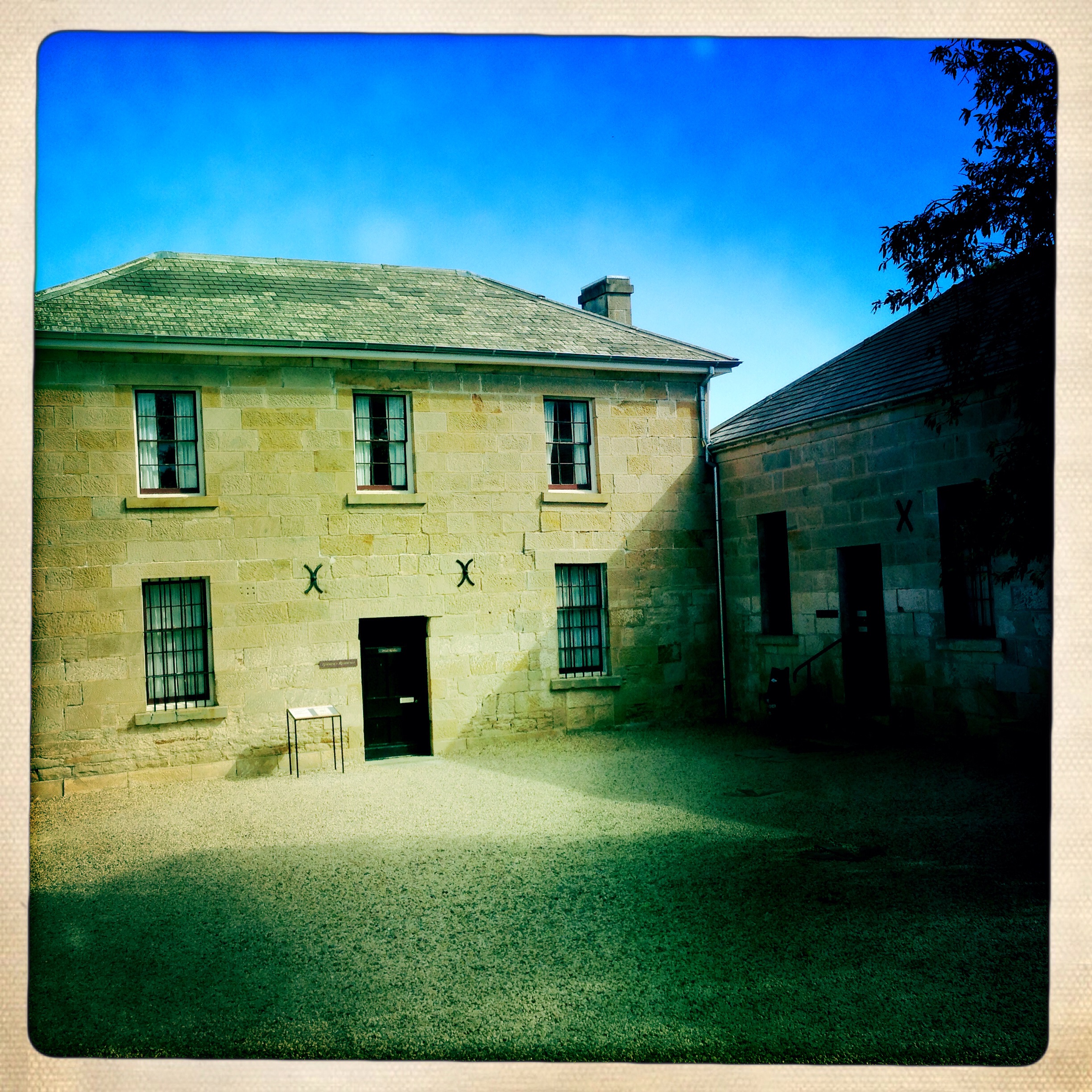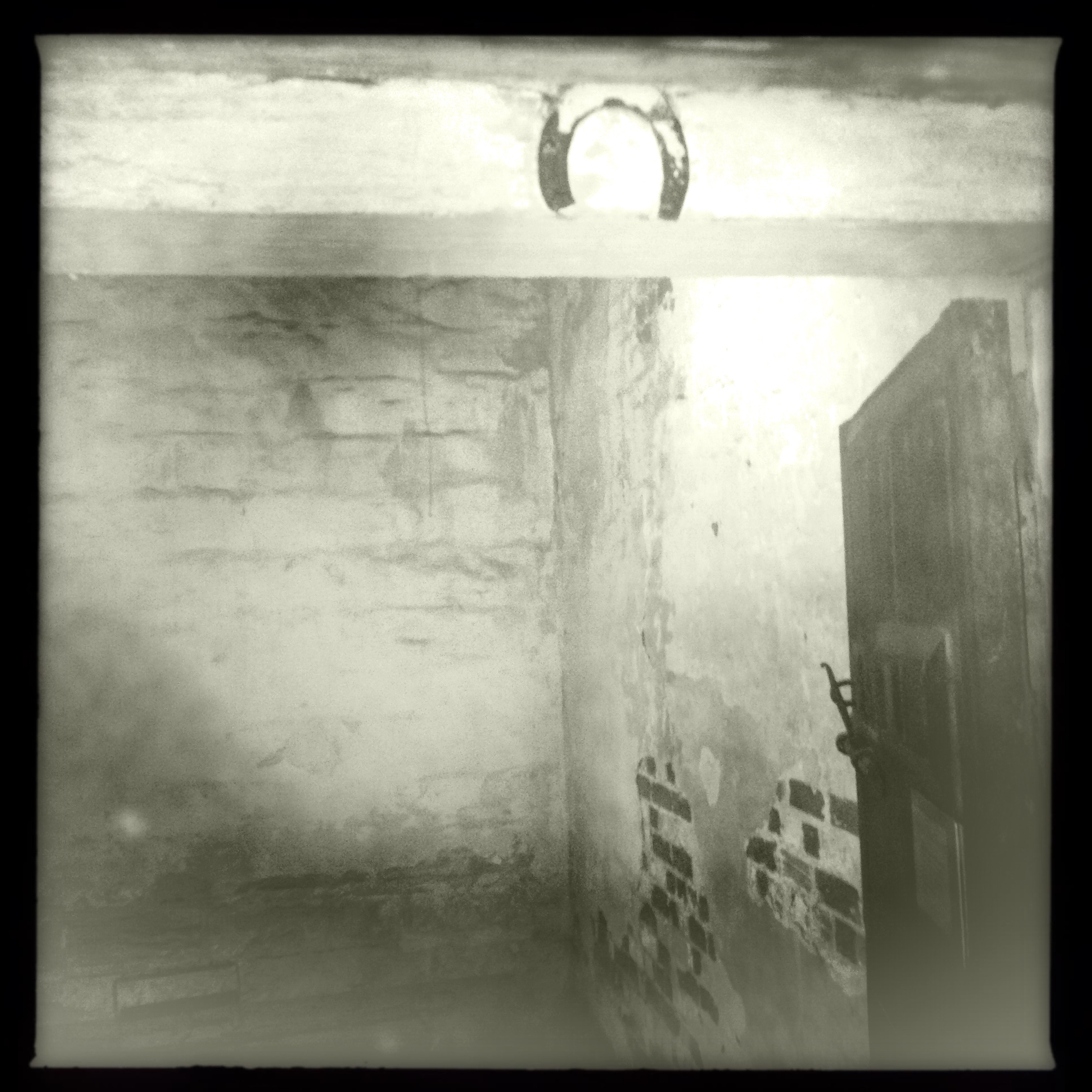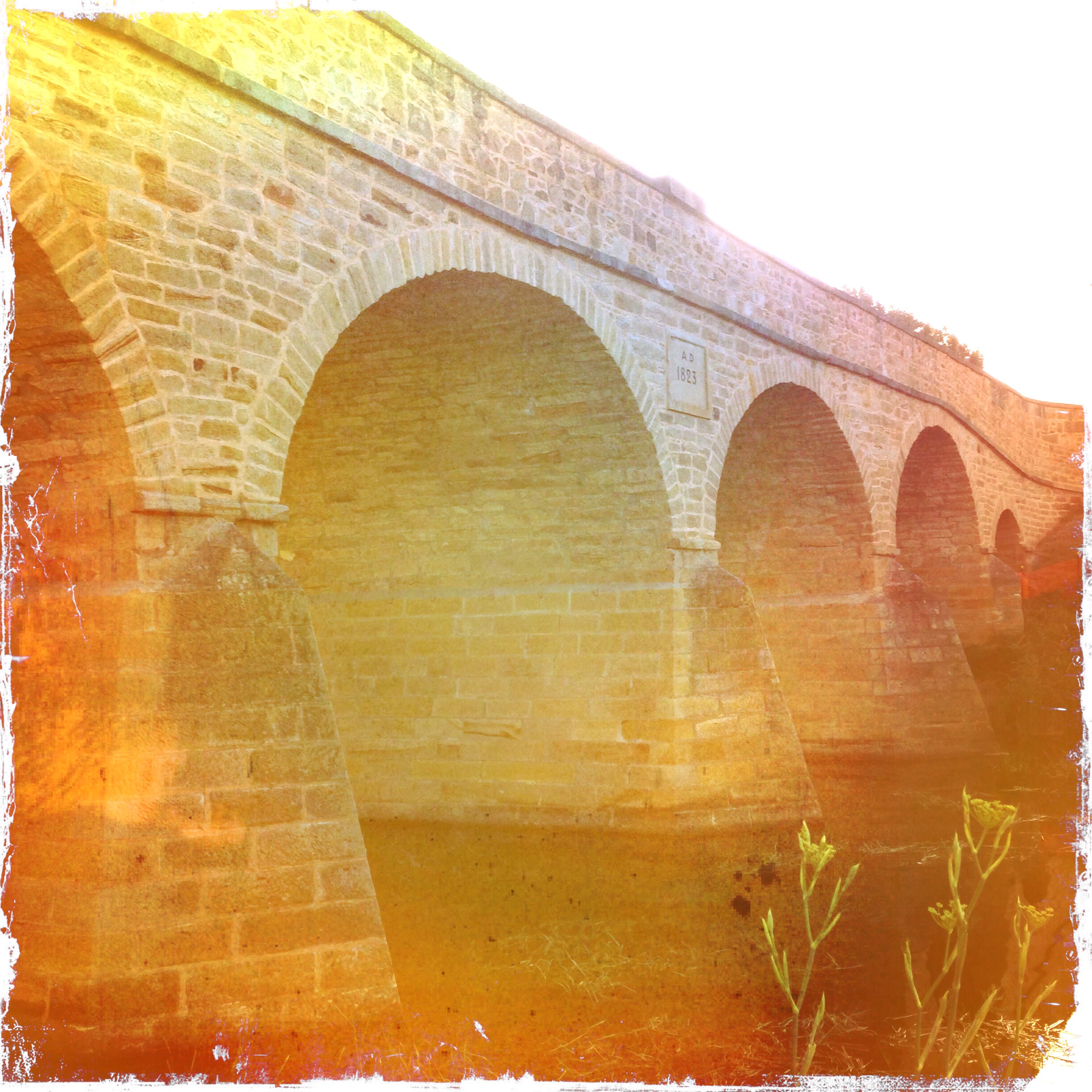 Convict-built beautiful sandstone Richmond Bridge built between 1823-1825 also has a wonderfully Gothic tale. George Grover was an extremely cruel overseer and flagellator of the convict road crew working on the bridge. He was known for his harsh punishments and numerous floggings. Grover met his destiny in March 1832 when he had been drinking hard and passed out on the bridge. When some prisoners came upon him, they took the opportunity to heave him over. His ghost is said to walk the bridge and on dark nights if you glimpse only a shadow behind you, you would be well-pressed to leave the bridge quickly. Sometimes it's only the cruel Flagellator's footsteps that are heard in the silent village as you cross the bridge.
Grover's dog is also said to haunt the bridge, although why the dog has been linked with Grover remains unclear. But several witnesses have claimed to see the spirit dog described as a big black dog, also prowling the bridge. Interestingly enough, mainly women and children see the spirit dog. Richmond Bridge was originally called Bigge's Bridge and is Australia's oldest bridge.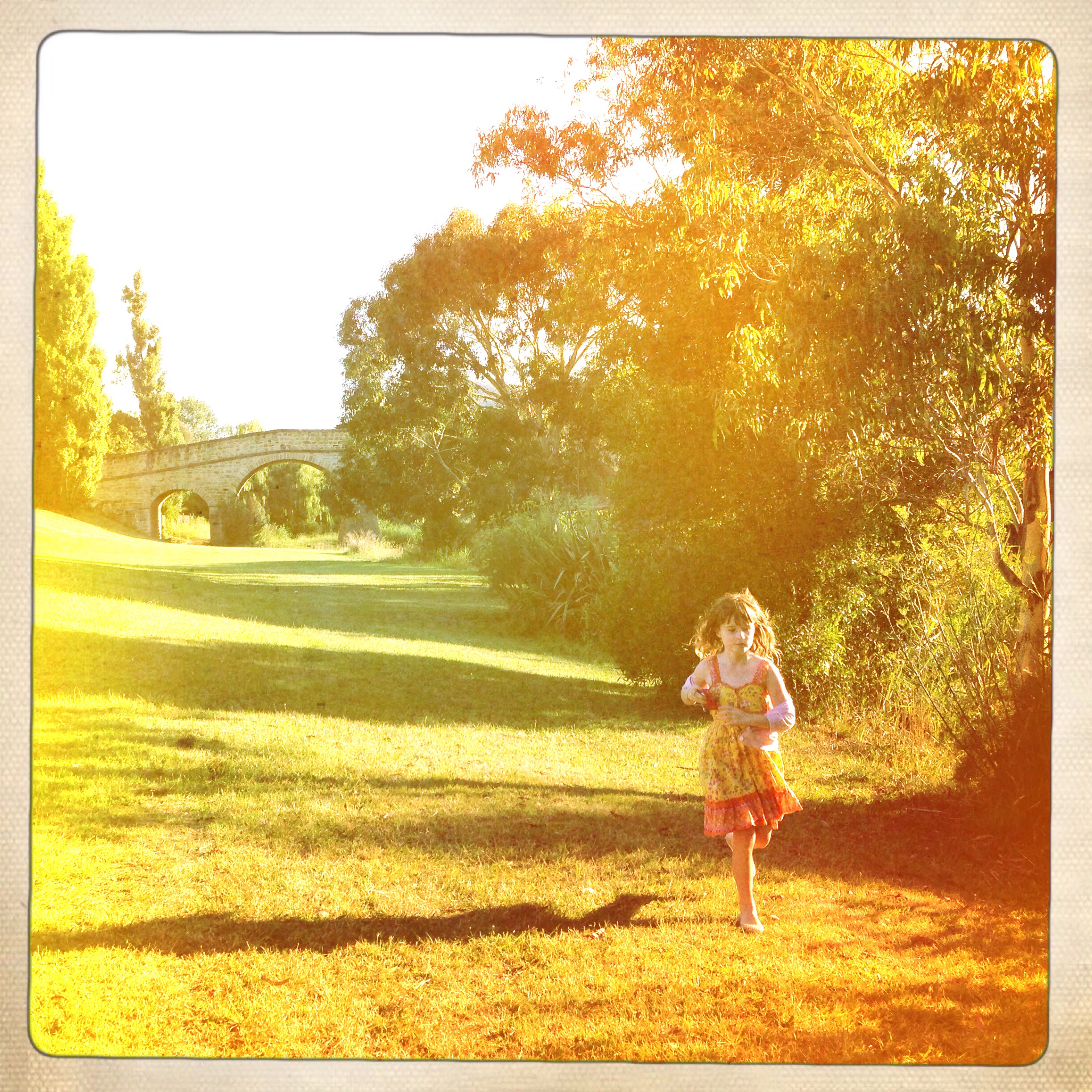 I am slightly saddened to admit I did not see any ghosts apart from one Daisy photo ghost, but I did fill a notebook with loads of ideas, I took close to 400 photos for inspiration to refer to when I'm spending the next few years working on the book. Of course there's always plenty of charming historic houses to fall in love with in the village streets.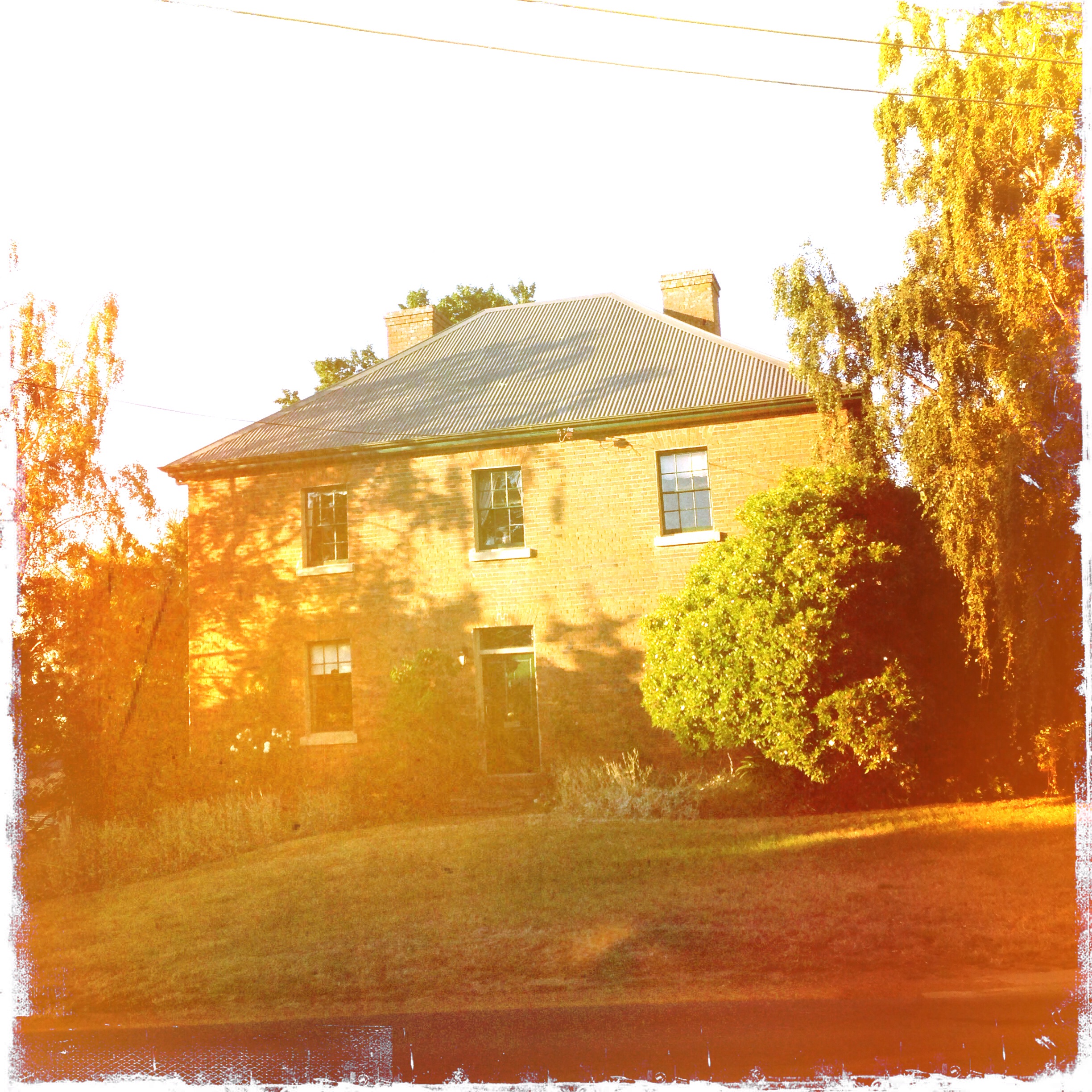 And I could see myself quite happily retiring to live in Grannie Rhode's exquisite cottage where I could have my chickens, grow herbs and make friends with the garden fairies.
But it's not all about the historic houses, Gothic ghost stories, and convict tales in the state. Culturally the State is really smoking with MONA which is always worth a mind-expanding trip. The Red Queen was the current show, but I'm always happy to simply wander around MONA and take in the stimulation of this amazing eclectic surreal wonderland. Here are a few photos from MONA of pieces I particularly liked on this visit.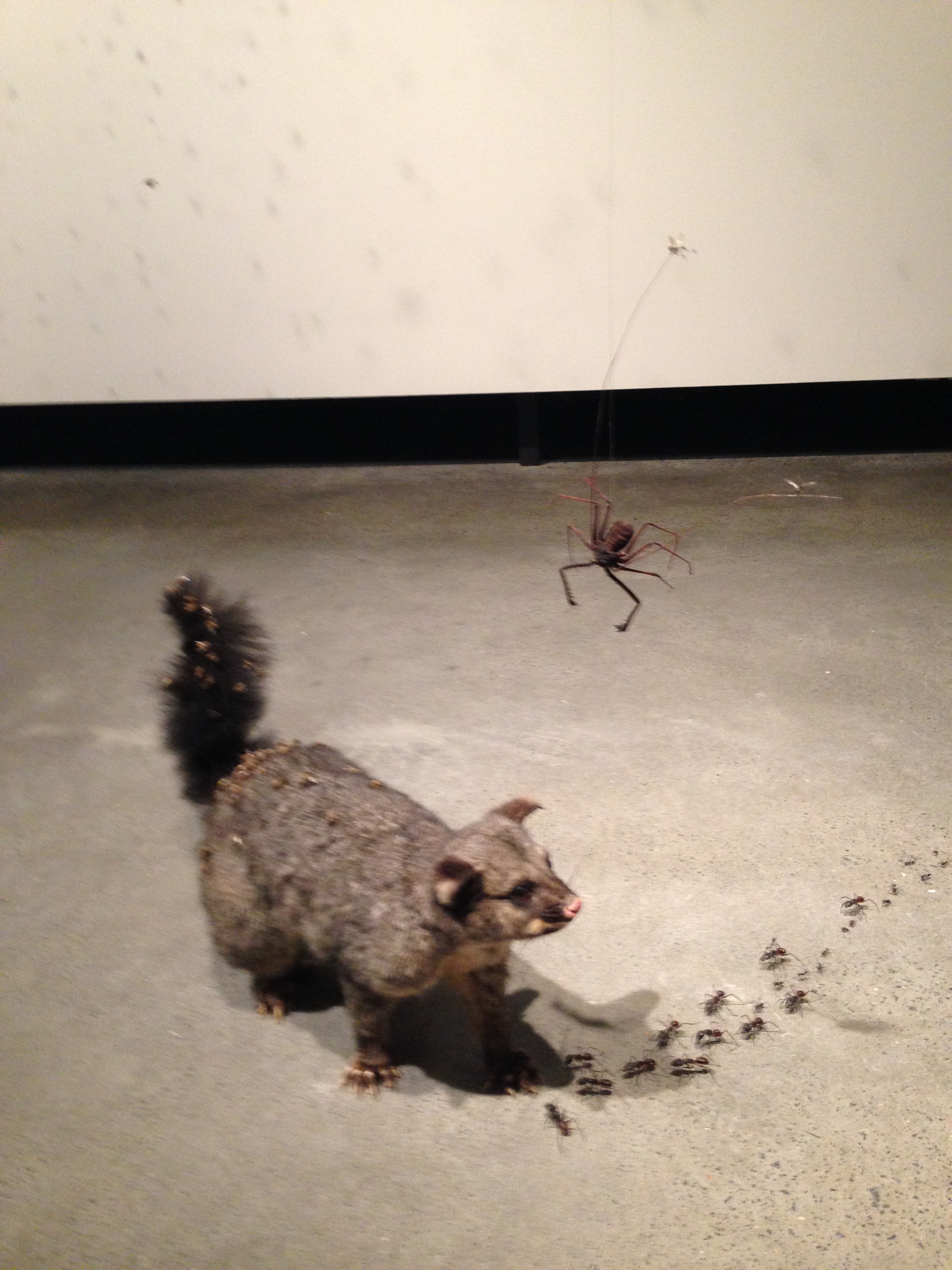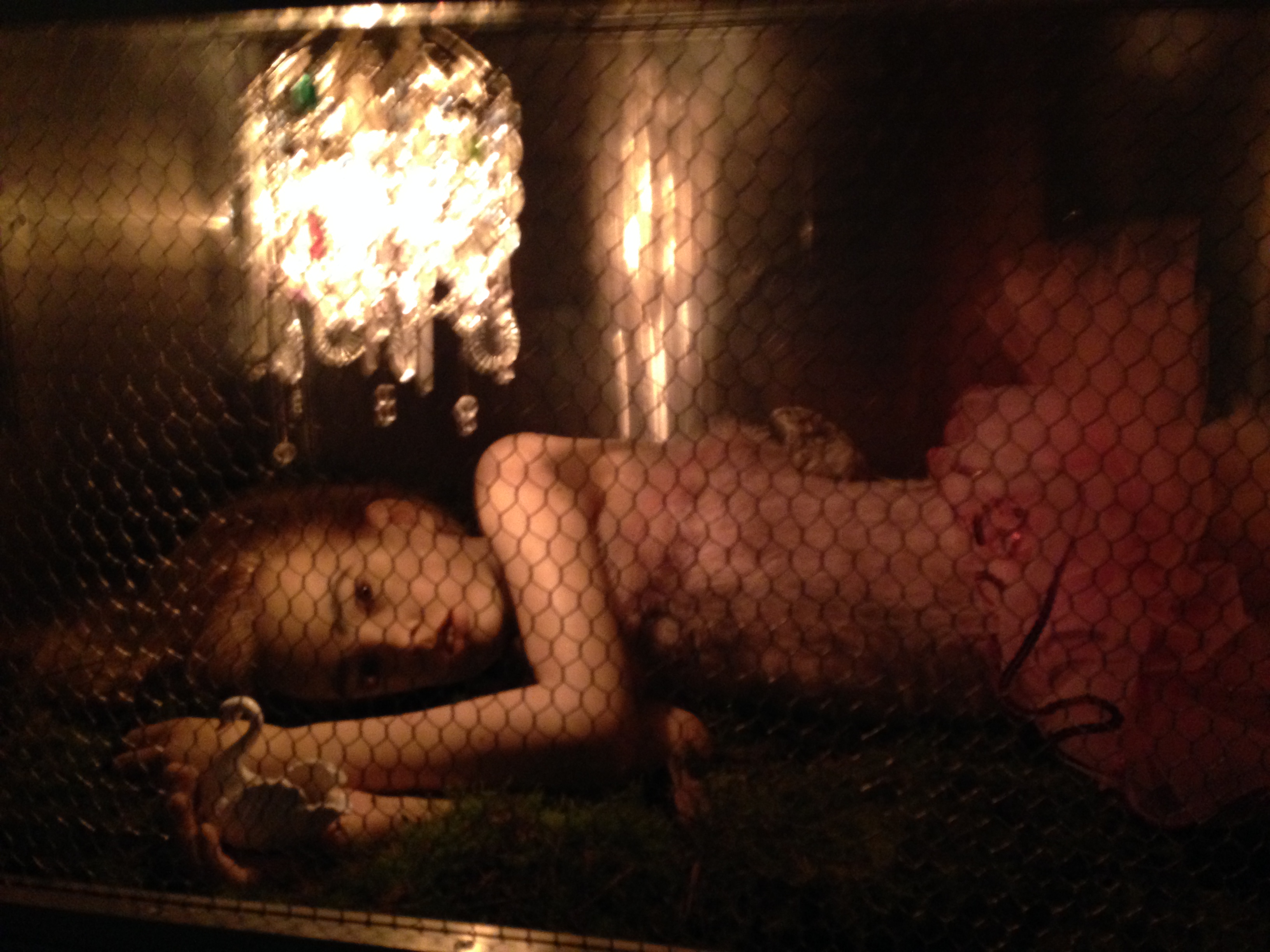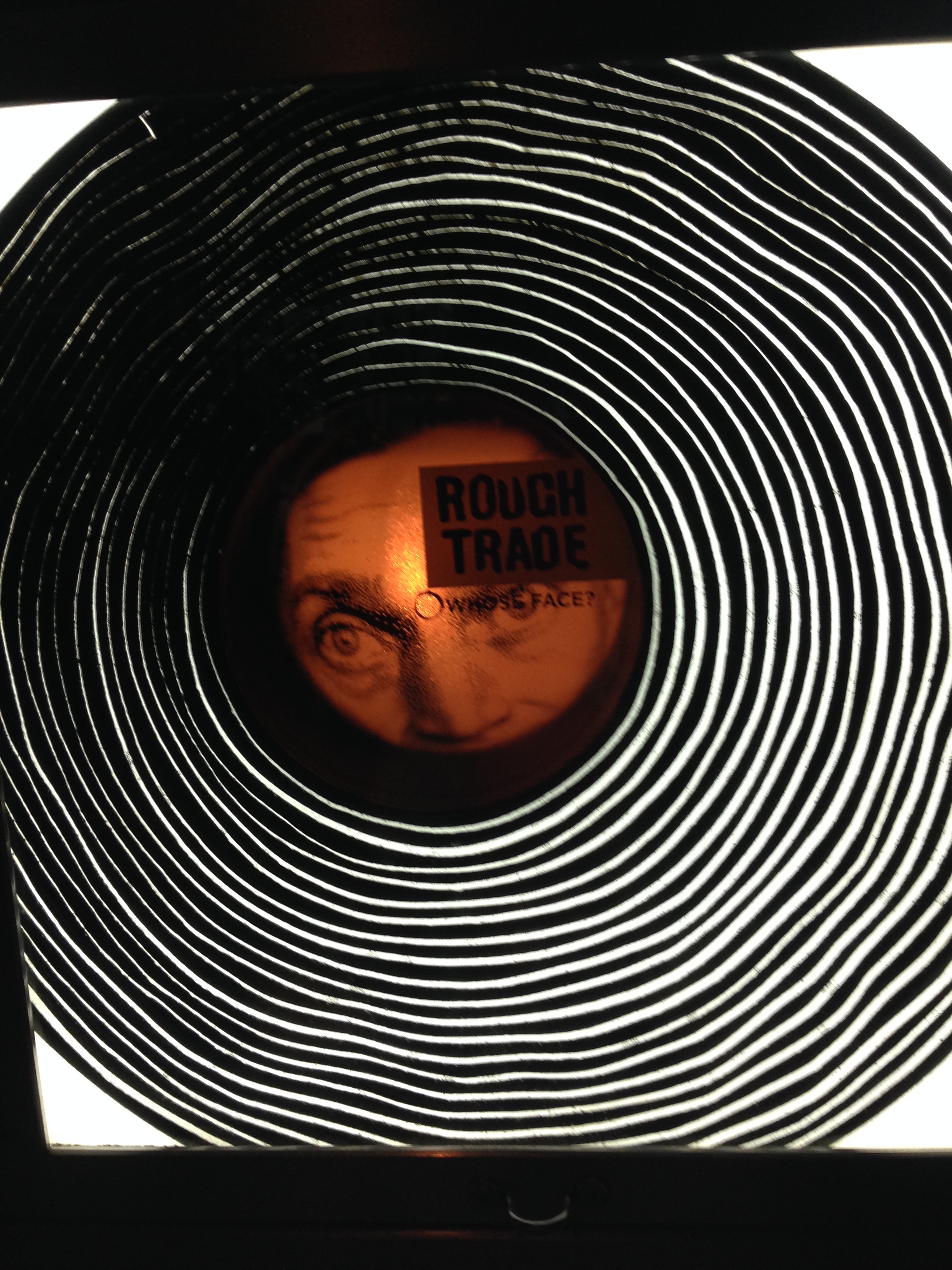 I really love the way David Walsh has installed his temple in the suburbs and his car parking space made me smile. His car was parked in the space allocated to God and there is another space for God's Mistress (as David pointed out the God's Mistress space was empty).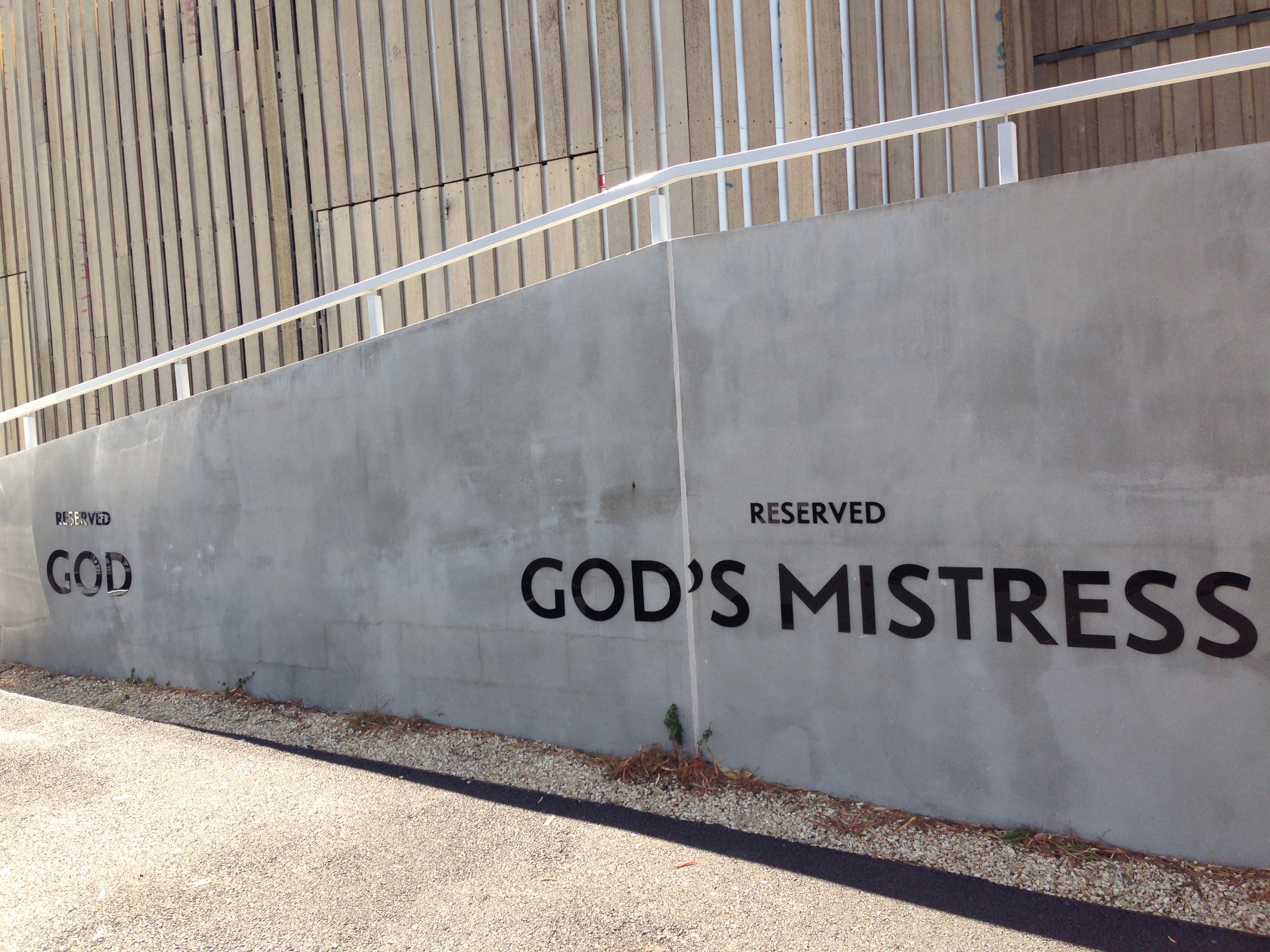 Aside from MONA, you can be visually stimulated by the fabulous Tasmanian Museum & Art Gallery near the picturesque wharf. I loved several of the displays here.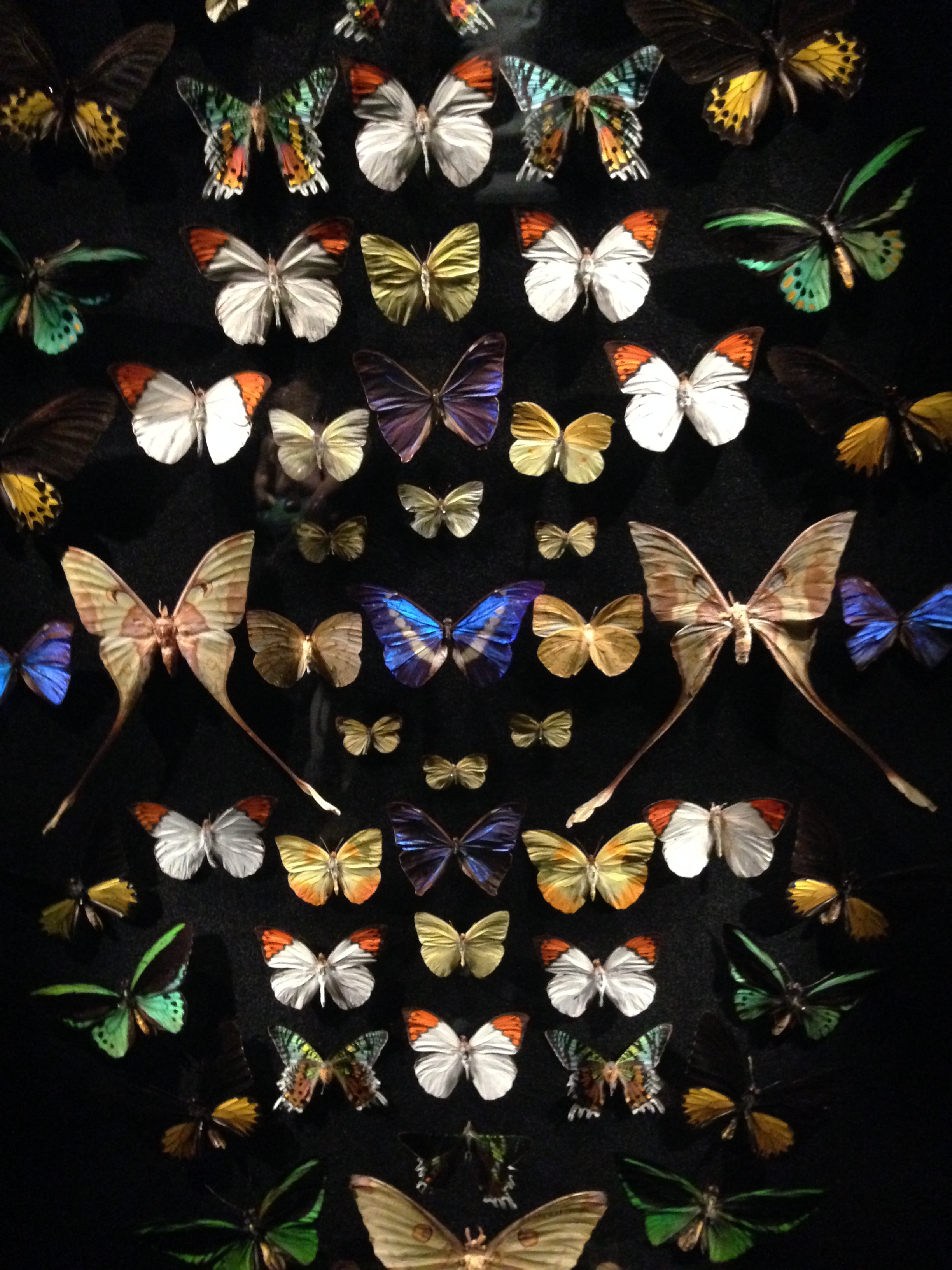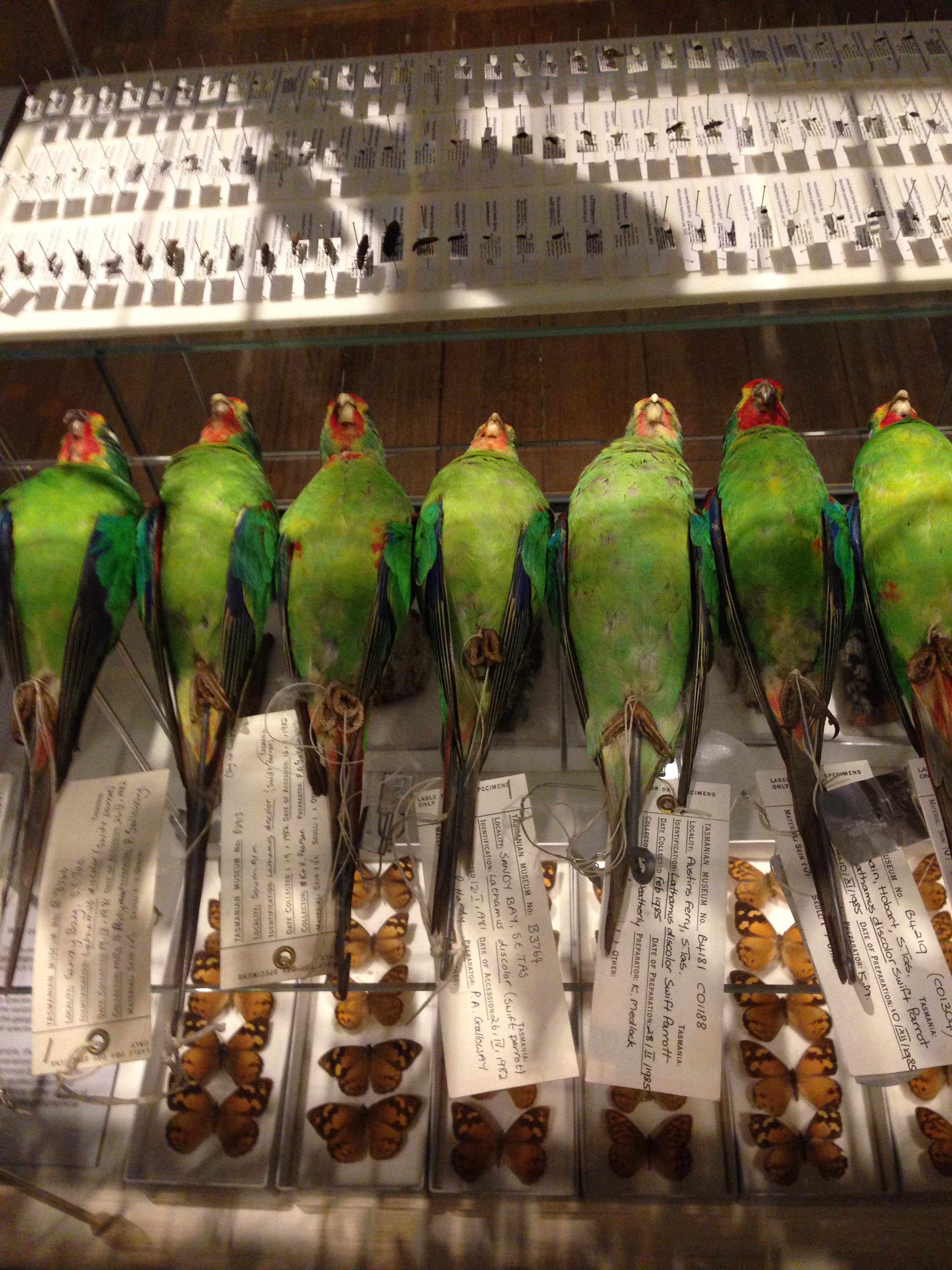 We also had time to take in the Cygnet Folk Festival which is a wonderful day out.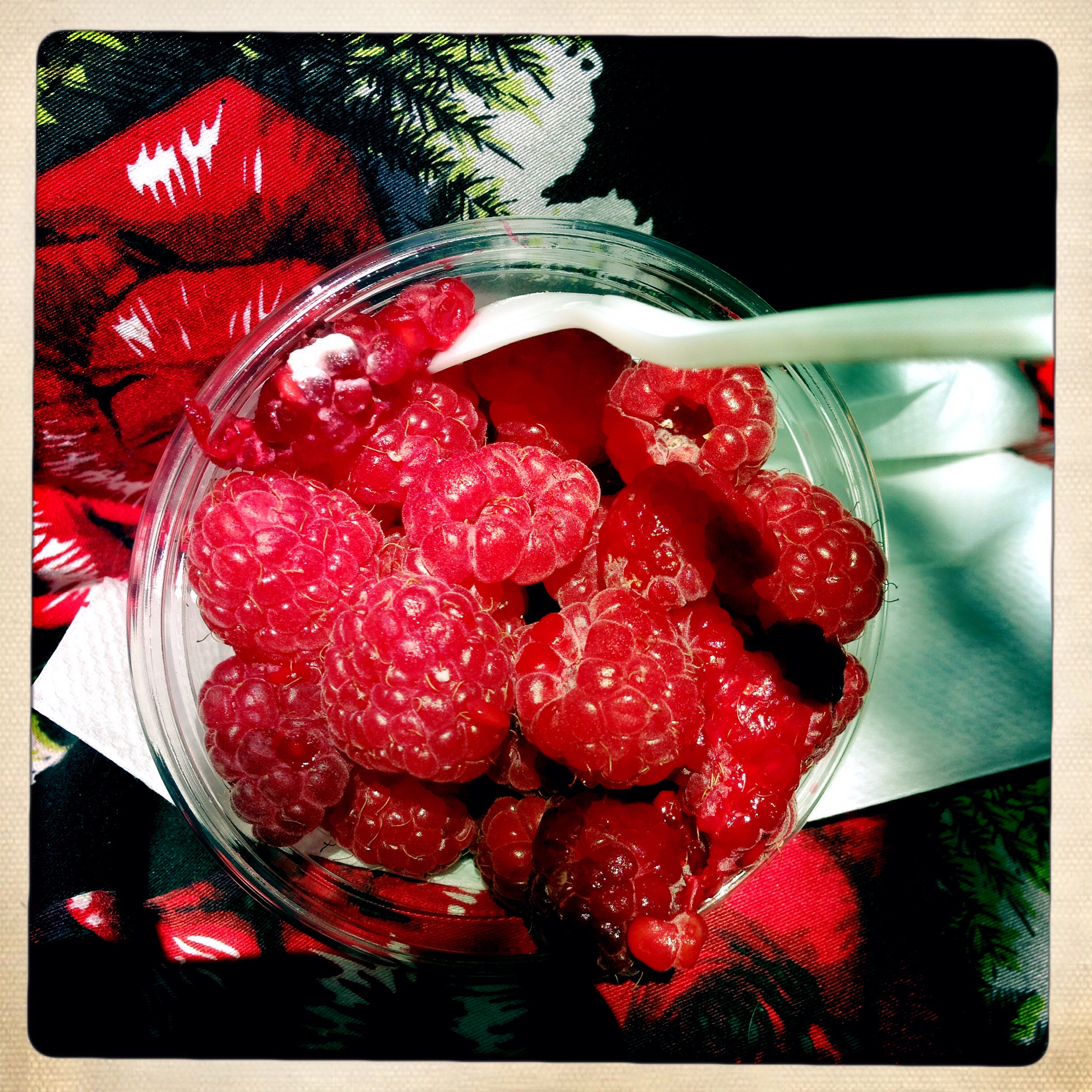 And enjoy a punnet of my favourite Tasmanian snack (with the exception of the Tasmanian pink-eye potato)
The scenery wherever you go is spectacular. Hobart seemed to shimmer and sparkle more than ever on this trip.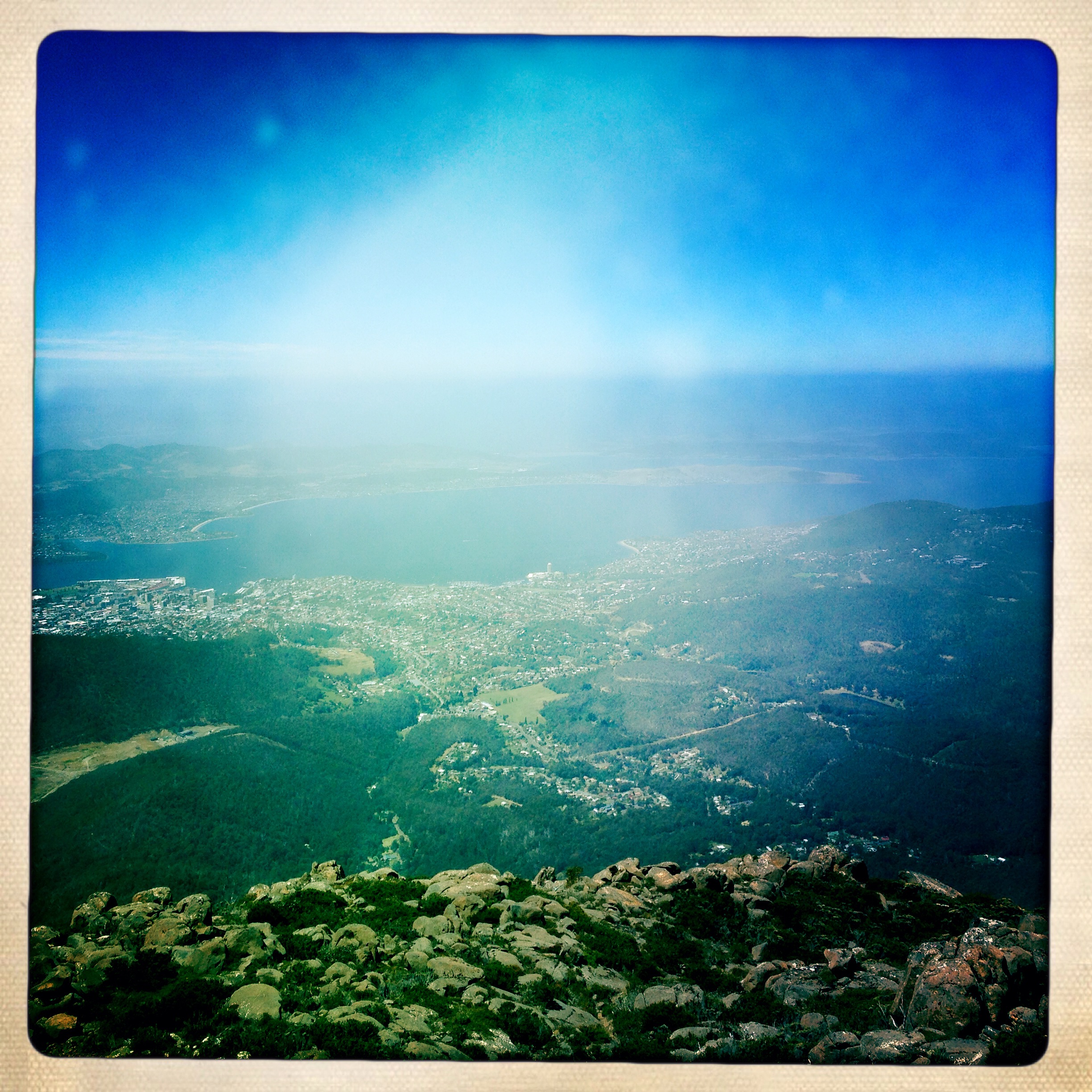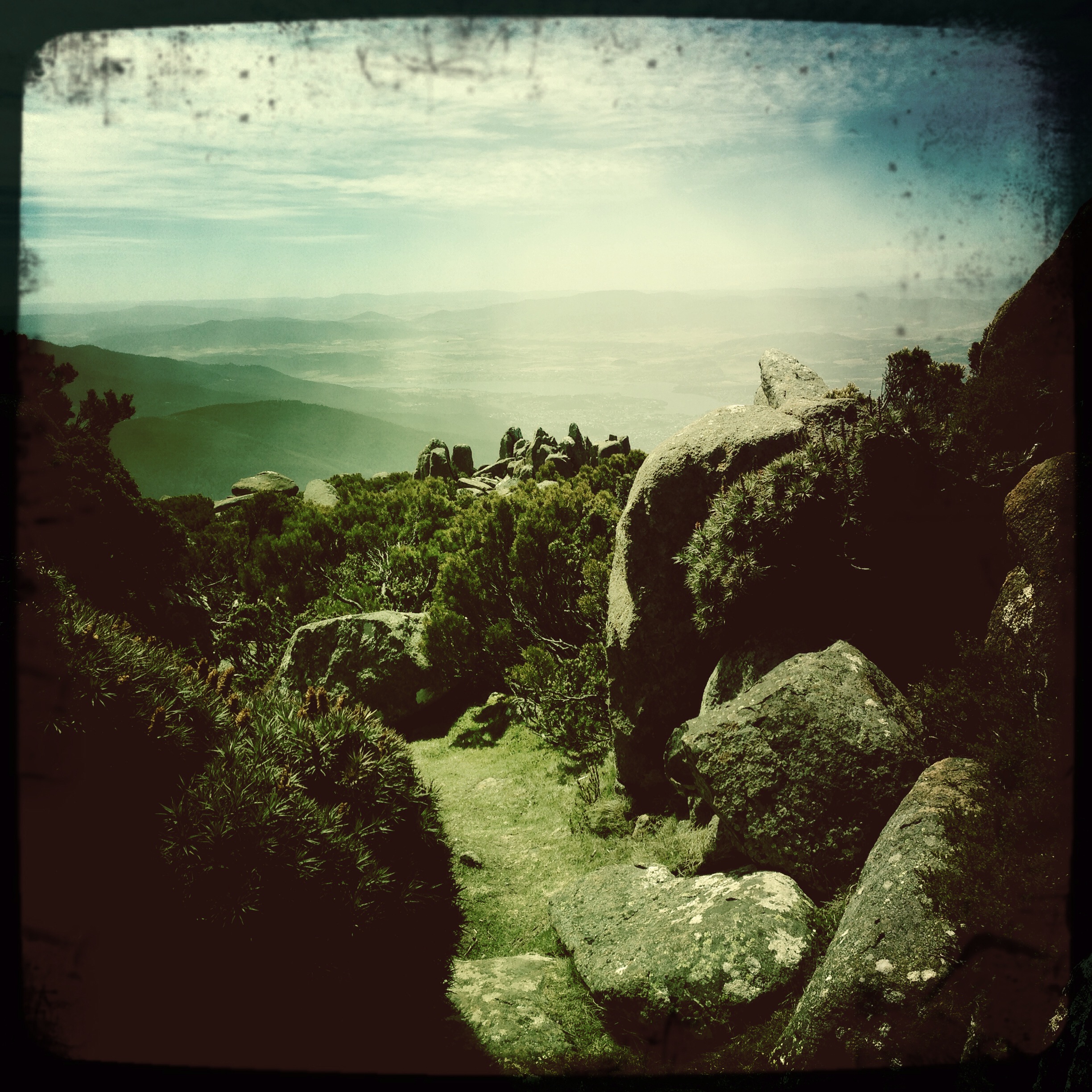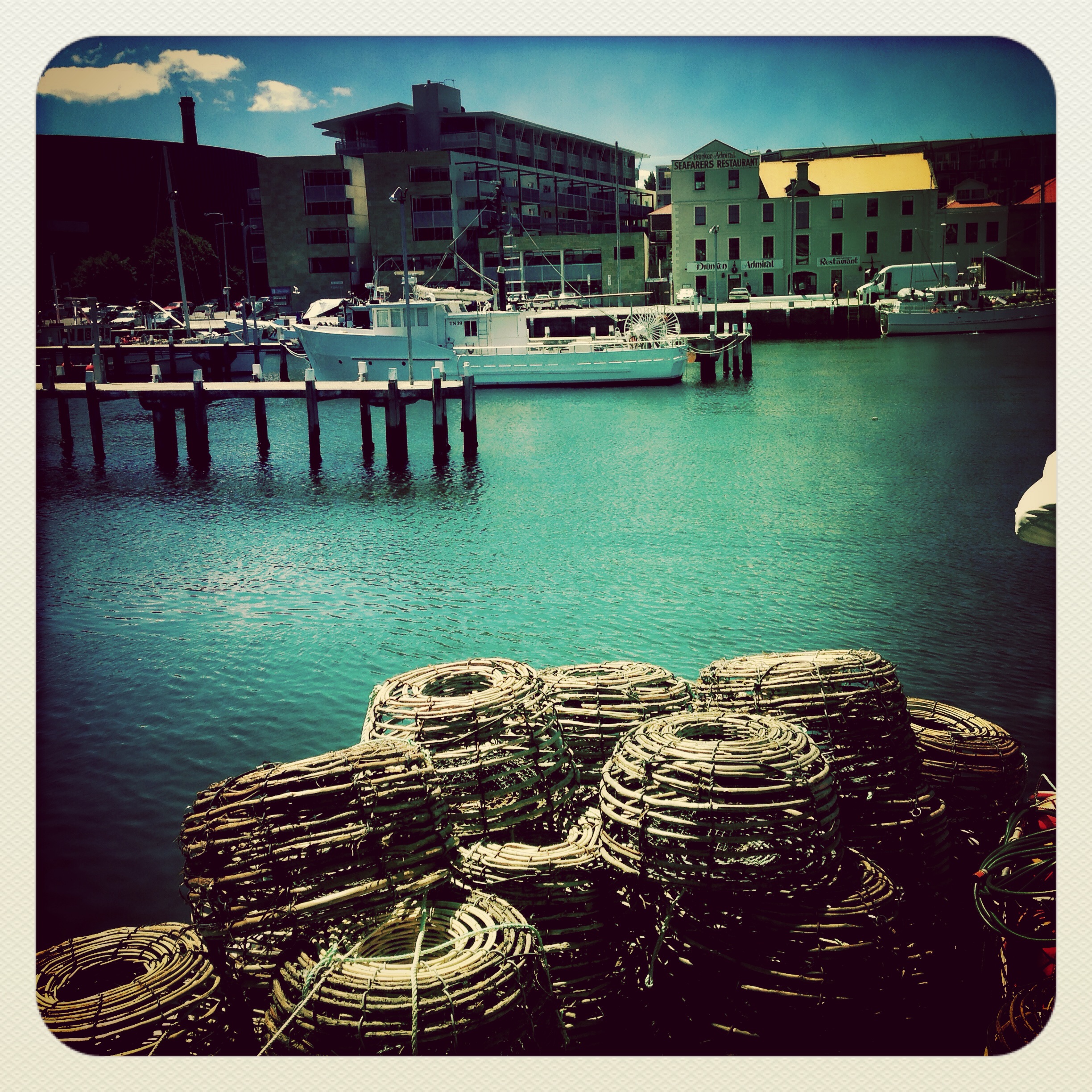 Thank you for visiting me. There are more photographs on my personal and Author Facebook pages. Also on Instagram.
May 2014 bring to you all the creative joy and blessings you could wish for. It's going to be a big year for me. My mystery novel Currawong Manor will be released here in June and earlier in Germany.
I am currently doing another draft on a historical crime manuscript I've been working on for years. Then I shall begin some more intensive character development for my Tasmanian mystery.
One final glimpse of the wild Tasmanian sea.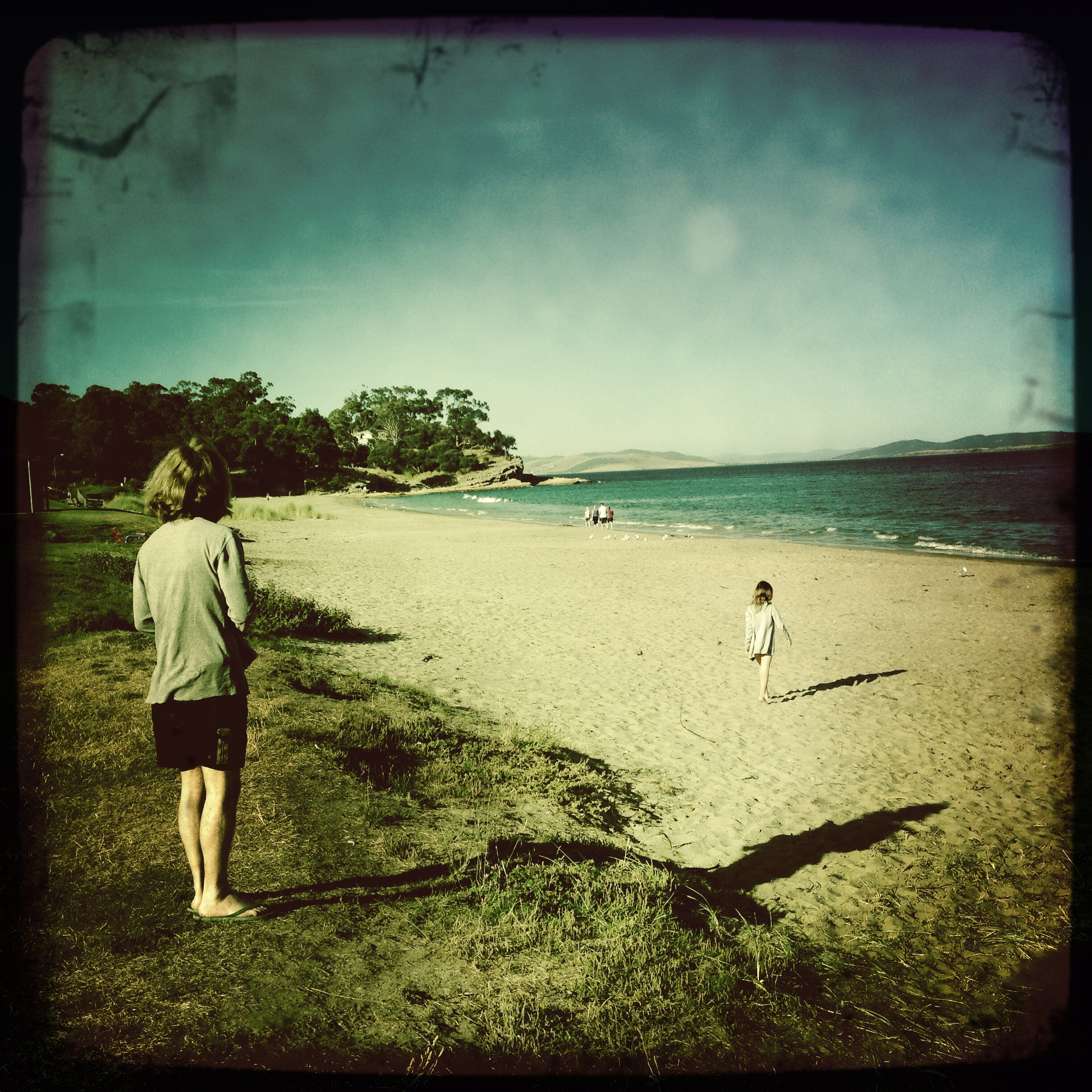 Tasmania my Muse. Home. And if 2014 hasn't got off to the start you, take heart and strength from the wonderful Gregory Peck. 'Tough times don't last. Tough people do.'