Wouldn't you have loved to have been privy to the chat between Neil Gaiman and Stephen King that was in the Sydney Morning Herald this weekend (originally published in the UK  SundayTimes Magazine).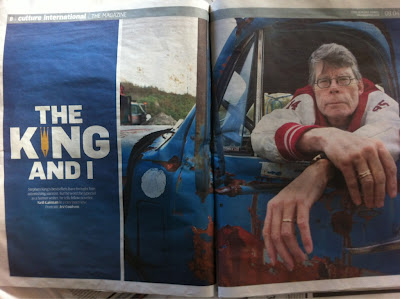 In my recent interview with Booktopia HERE I talked about Stephen King and how I spent my adolescence wishing I was Ben Mears from Salem's Lot.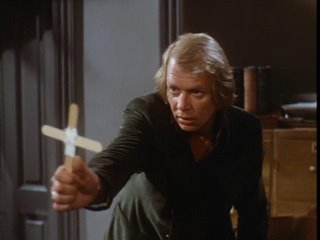 I devoured Stephen King's books when I was a teenager. I loved the characters, the punchy writing style and the words that often seemed to shake and shimmy. I would often find myself laughing out loud at some character who I could recognise in my own small town in Australia. His book  On Writing:A Memoir of the Craft is one I always recommend to people as one of my writing bibles.
I extracted some of my favourite extracts from Neil's conversation with Stephen below but to read the full interview head to Neil's journal where you will find it HERE.  
"I think the most important thing I learned from Stephen King I learned as a teenager, reading King's book of essays on horror and on writing, Danse Macabre. In there he points out that if you just write a page a  day, just 300 words, at the end of a year you'd have a novel. It was immensely reassuring – suddenly something huge and impossible became strangely easy. As an adult, it's how I've written books I haven't had the time to write, like my children's novel Coraline." Neil Gaiman on Stephen King
I never thought of myself as a horror writer. That's what other people think. And I never said jack shit about it. Tabby came from nothing, I came from nothing, we were terrified that they would take this thing away from us. So if the people wanted to say "You're this", as long as the books sold, that was fine. I thought, I am going to zip my lip and write what I wanted to write.
"They pay me absurd amounts of money," he observes, "For something that I would do for free.".
"I never think of stories as made things; I think of them as found things. As if you pull them out of the ground, and you just pick them up. Someone once told me that that was me low-balling my own creativity. That might or might not be the case. But still, on the story I am working on now, I do have some unresolved problem. It doesn't keep me awake at nights. I feel like when it comes down, it will be there…"
King writes every day. If he doesn't write he's not happy. If he writes, the world is a good place. So he writes. It's that simple. "I sit down maybe at quarter past eight in the morning and I work until quarter to twelve and for that period of time, everything is real.