Hello,
The current edition of Good Reading magazine (April 2012) in Australia features an extract from my Reader's Letter in Poet's Cottage. It's a two-page spread and features personal photographs taken at Stanley when I was first inspired by the sea-fishing village. It also has photos of some of the books I used for research.
Here is a link to the Good Reading magazine website
HERE
 where you can purchase a copy online. It is a very lovely layout so thank you, Good Reading Magazine!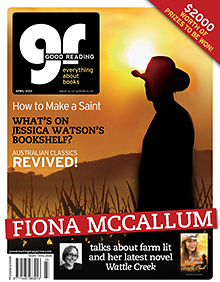 I've done another couple of radio interviews this week. On Thursday I'll be speaking with Penny Terry from ABC Tasmania for the Statewide Afternoon programme. I'll let you know when it will be aired.
On Monday I spoke with David Woods from ULTRA 106.5 – this one is meant to go to air this Saturday in Hobart at 9.20am, all going to plan.
And that is all for now my birds as I am very weary and going to curl up with my book. Thank you for visiting me. xx