If you're on my Facebook, you'll know I've been skiting a bit about going for early morning runs in our local park. I'm really not a running type of person. Yoga yes, but jogging is something I haven't done since Farrah Fawcett and the Angels jiggled away in the original shows.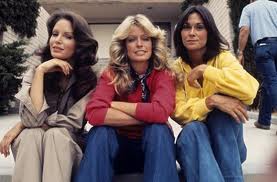 But lately, there's been a lot happening in my life and I find I don't sleep well at night for the first time ever. So I hope running will help to soothe my jangled nerves and thoughts.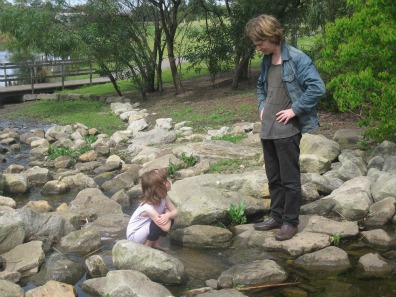 It's heavenly in our local park. I thought I might be mugged or murdered before I set out, but it seriously looked as if half of Sydney had the same idea to get up before the dawn and run like a crazy thing. There were people running carrying tyres, people running carrying sticks, people running carrying mobiles. People boxing, doing Tai Chi, people walking dogs. People everywhere! And yet the park is so large that somehow we all seem to fit and it doesn't feel intrusive.
Here's a couple of shots of where I've been running. Can you imagine we have this much green beauty and marshlands on our doorstep? It goes for miles. I love seeing all the wildlife and birds very early in the morning. And it's literally a five-minute walk from my front door.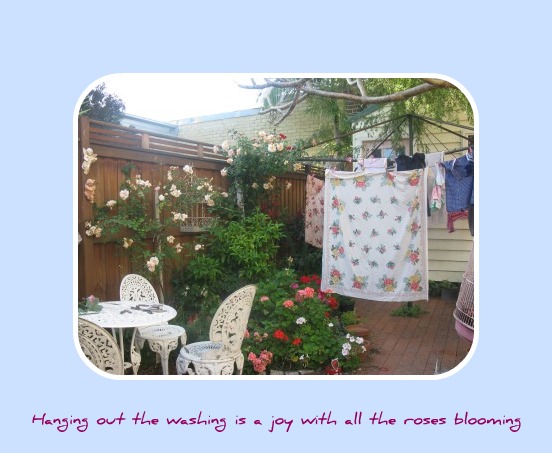 I loved it so much on the first morning, that I had to run home and wake my husband up – yes, I'm that cruel – and insist he go running too. This created great excitement in our house with my daughter wanting to run as well instead of going to school. He came back glowing and more awake than I've seen him in months. We are now converts to dawn running.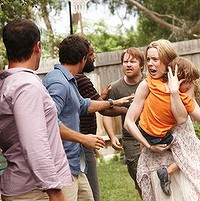 Did you watch The Slap (if you're in Australia) last week on the ABC? My book club didn't love the book by Christos Tsiolkas. I was very disappointed in the novel as it had been so hyped and I couldn't wait to read it – but I found the characters all so revolting and the sex scenes so unbelievable that I couldn't enjoy it. It was a champion of an idea, however and I take my hat off to him for that.
For once, Ms Australian TV seems to have got it right. I loved the first episode, which didn't have any quirky characters and in fact featured people that are just like some people I know. So fab to see Essie Davis (my favourite Australian actress) and yes, I know I've said it before – but she's a Tasmanian girl – so there you are! Love Essie.
But also Melissa George was really good playing Rosie. I do know a woman who is exactly like Rosie. I think all the elements of the book which I disliked are all diluted on TV and that makes the whole thing work better in my opinion. I also love the idea (as Essie Davis said in an interview) that each character really gets slapped when Hugo is 'disciplined' by a fellow barbecue guest who is not his parent. And so I have to admit, that Ms Australia TV has redeemed herself after her last pitiful offering of Underbelly Razor and I shall be watching again tonight. There is a rather good website set up for The Slap here if you want to read more and see some cast videos.
My book, Poet's Cottage has sold to Bolinda audio publishing which is wonderful as my sister has been slowly going blind for many years now. She has retinitis pigmentosa. Last year she was given a guide dog – and so it means a lot to have this particular sale, as you can imagine.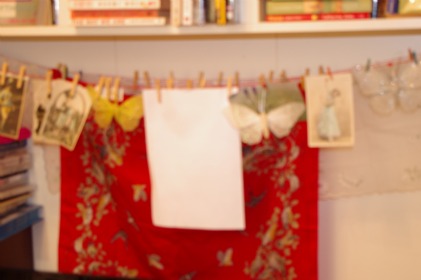 And I know this is more tease than a Dita show but this is my cover of Poet's Cottage. All I can tell you is that it's beautiful. I'm in love with it and have spent many happy moments gloating over how wonderful and perfect it is. My agent also loves it. The design team at Pan Macmillan are very clever, wonderful and masterly and I am very thrilled. When I am finally given the go-ahead, I shall post the official picture (the front of this piece of paper) of my new baby here.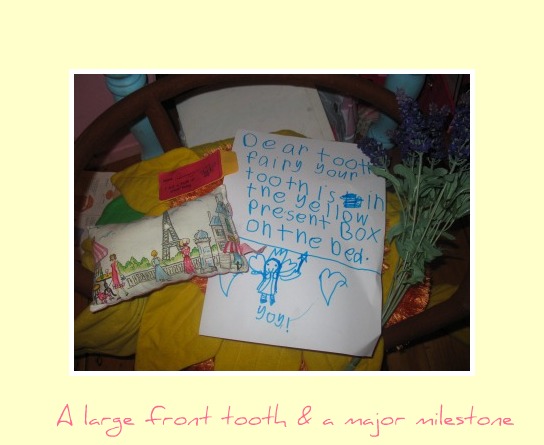 And finally, I love this this wonderful badge designed by the very clever Neil Gaiman. Long live libraries and librarians everywhere!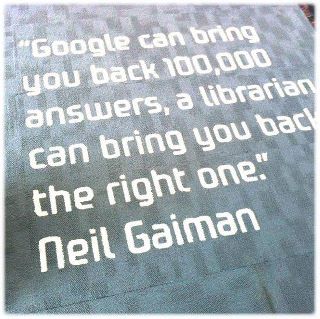 Enjoy your week. Stay creative, happy and thanks for visiting me. xx
image of Essie and The Slap via google image