With all the sad news in the media this week, it's been good to have some quality 'comfort television' to retreat to.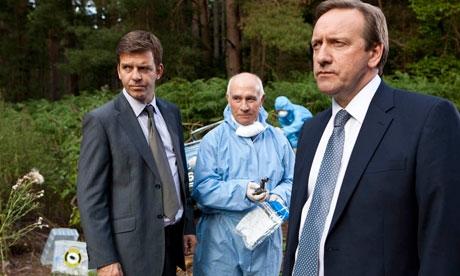 In Australia, we've just had the new series of Midsomer Murders featuring Neil Dudgeon as cousin Barnaby. I watched the first show, Death In The Slow Lane, with some trepidation, not knowing if I'd like the character. So far, I have to say he is very good and appealing and in particular I love the scenes with his dog Sykes.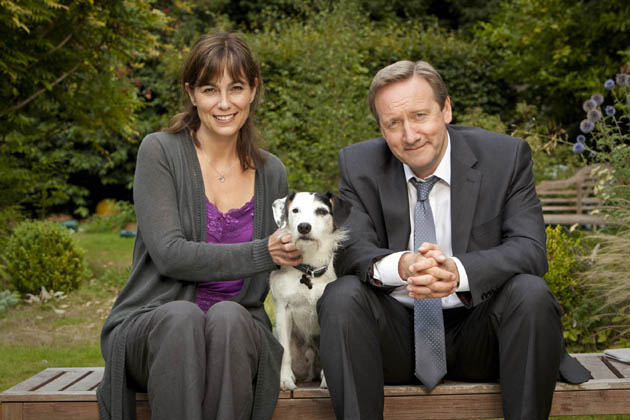 Here's some more information on the little dog here.
David said, 'oh the dog's just the smoother for people like you who can't bear to see Tom leave.'  Probably true but it worked! I also liked the schoolgirl characters (the scholarship girls) who were fun. The script was very confused and a bit muddling and I didn't really get to understand why the murderer killed certain people but logic always has to be left behind when viewing Midsomer.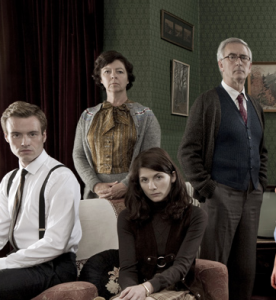 The other show I'm really enjoying is on ABC and is a British show called Marshlands.
This eerie tale with three different time periods (1960s, 80s and the present) woven together to show how a house absorbs the energy of its inhabitants in a lovely big house in Yorkshire, is my cup of tea, totally. I'm looking forward to seeing what happens as the story unfolds. Highly recommended for those who love past/present, mysteries and a good supernatural thriller. It also has a link to Midsomer Murders with the casting of Daniel Casey (Sergeant Troy) who plays Scott Maynard. What is your idea of comfort television? Leave me a note, I'd love to know. 
 Enjoy your weekend. I'm going to celebrate the Spring with my Spiritual Women's group, attend a lingerie party (my first) and hope to do some more work in my garden writing shed.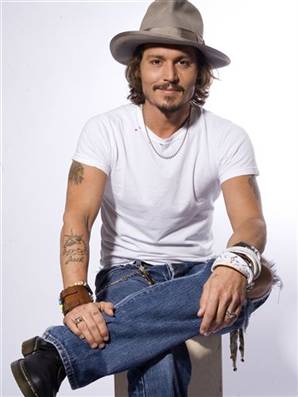 And here's a photo of Johnny Depp just because it's Friday. xx
johnny depp image source
marshlands image source
midsomer murders image source
sykes image source