This week I lost my beautiful, brilliant friend, Clare, aka Mo Hayder/Theo Clare to motor neurone disease.
On December 2, 2020, as I was about to board a train to Sydney for my Diploma of Energetic Healing course, I received a message from Clare saying she believed she might have motor neurone disease and that she wouldn't survive it. I was stunned. In the bleakest of years with the covid-19 pandemic putting the world on pause, this was the cruellest blow. 'Pray for a miracle,' I texted back, or something similarly optimistic. But even before the diagnosis came through of bulbar, one of the most savage versions of motor neurone, we both guessed the bleak ending. For the next seven months, I sent Clare daily distant Reiki energy and we kept in touch daily. I sent her an online rose a day.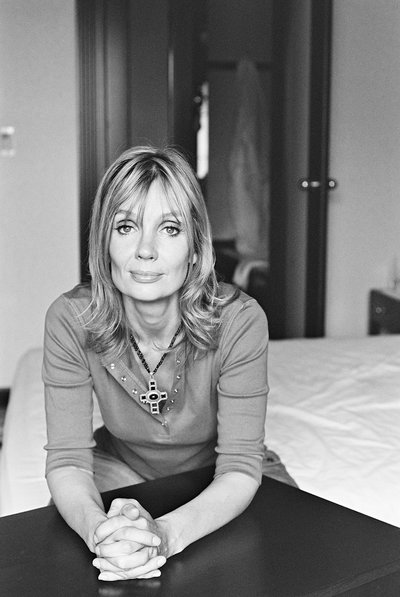 I hadn't heard from her for five days, which was unusual. I was about to contact her partner, when I woke up to his message that Clare had passed the day before. Although the news wasn't unexpected, I experienced such deep sadness. There will never be another friend to replace Clare. Although we only met in person three times, living on opposite sides of the globe, we corresponded over the years through countless letters and emails. I counted her among my closest friends.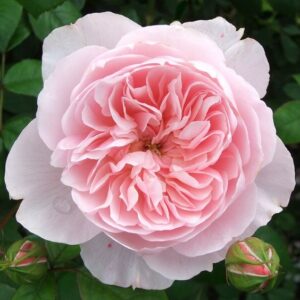 I was introduced to Clare over twenty years ago, when I was at art school and working for an aromatherapy company at Myer department store, Sydney. 'You might like this book,' Michael, one of the office staff said. 'It's a grisly crime and the author looks like she could be your sister.' (I was very blonde and thinner back then). Intrigued, I took Birdman home to read and instantly became hooked on her debut novel, which had as its subject matter a killer who sews live birds into the chests of his victims. I wrote to Clare saying how much I enjoyed the book and about a year later received an apologetic letter back. We spasmodically exchanged a few emails. Clare was frantically busy with her writing career which was peaking with her best selling series of dark thrillers, featuring moody, troubled Jack Caffery.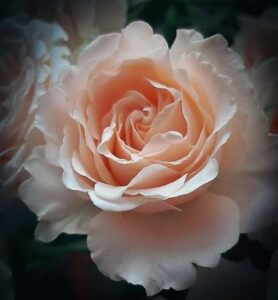 In 2008, Clare appeared at the Sydney Writers Festival to promote Ritual, her third book. I instantly enrolled in a writing workshop she was conducting, although the thought of meeting one of my writing idols was daunting. I'd met other writers who didn't live up to their books, and I was nervous Clare might be the same. However the reverse was true. I've copied and pasted an extract from my online journal (archived here) at the time.
'I attended the Sydney Writers' Festival and did a workshop with Mo Hayder. What can I say about that woman except I love her to bits! She really is the most gracious, kind, intelligent, totally gorgeous woman and writer I've ever met. She gave me some killer advice and a much needed buck-up with my writing. I received so much from Mo and will be forever grateful.
After all these years of feeling slightly isolated by how my mind works, I feel I found a kindred spirit in Mo. I was more than a little nervous about meeting Mo as I've met so many writers over the years and sometimes they don't always match their books. They can have inflated egos and be quite shabby, dysfunctional people. It's always ruined their books for me if they don't match their words. But Mo was one of those rare people who actually exceeded my expectations.'
Clare was travelling with her daughter Lotte, who was six at the time, and she was keen for Lotte to meet my three-year-old daughter, Daisy. My partner brought Daisy in her ballet class tutu to the  hotel at the wharf where Clare was staying with her partner, Bob, who she had met while researching her books. Bob was a police sergeant and rescue diver – the character of police diver, Phoebe (Flea) Marley is inspired by him. Bob is twinkly, charming and we instantly felt we had known him forever. Daisy performed arabesques for Clare, and Clare and Lotte did a dance for us in return. My partner likes to dive and so he enjoyed his conversation with both Clare and Bob.
Over the years, Clare and I continued our correspondence. We shared our feelings on parenting, our creative successes and disappointments (in my case!) and she was always there for me. Whether it was offering to do a blurb for my books, giving me industry advice, or just sharing our very different lives on opposite sides of the planet. Clare was incredibly successful with her books, selling well over a million copies and I was a mid-list author. My Poet's Cottage in particular had done extremely well overseas, nowhere near the sales Clare achieved, but Clare was interested in the person, rather than how many books sold. Clare even turned my daughter, Daisy into a character in her book, Skin.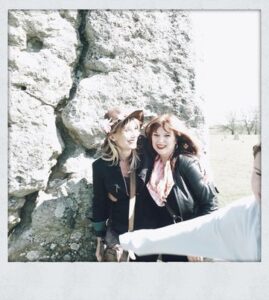 In 2017, my family travelled to England and we reunited in Avebury with Clare and Bob. We often speak about this being a perfect day. I remember gazing at the stones, seeing the vivid crayon-blue spring sky, the golden yellow rapseed, sheep birthing lambs and the Avebury wishing trees. Clare laughed with Daisy as they strolled, and I thought, 'This is the most amazingly perfect day.' Daisy, now 12, thought Clare was the coolest mother ever as Clare and her attracted tutting disapproval in a cafe for snorting like pigs. Clare could be hysterically funny.
Clare was disappointed when I first told her I was doing my Diploma of Energetic Healing in 2020 . 'What about your writing? You should be focusing on your book. You can't give up.  You're too good,' she protested. I felt however, driven to do the course. A lot of my family had developed severe health conditions. Several people were close to death around me. I'm grateful I did it now, as I also studied my Masters of Reiki, which helped Clare throughout the last seven months.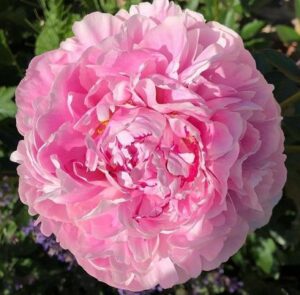 I love all of Clare's books but if I had to pick a favourite it would be Tokyo (Devil of Nanking in the US) as it displayed what crime/thriller fiction was capable of. It was an incredibly courageous work. I also really enjoyed her standalones, such as Hanging Hill and Pig Island. The Treatment remains the most disturbing book I've ever read.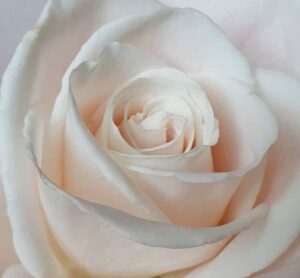 It was a privilege to be Clare's friend. We had the chance to tell each other of how we loved each other many times before she died. Plenty of people don't have that grace. I'm proud she wasn't afraid to change direction and write the book that she really wanted to write. I'm very much looking forward to her speculative fiction novel The Book of Sand to be published in 2022 under her pseudonym, Theo Clare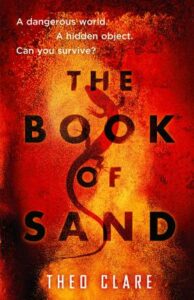 I am grateful I got to share the joy of her marriage to her soulmate Bob in January and that she's no longer suffering in her physical body. All my love to Lotte, Bob and anyone reading this who knew and loved her. Clare was courageous, idiosyncratic, intelligent, dazzling, light-filled. She was as beautiful, pure and giving as a rose.
I will always miss her.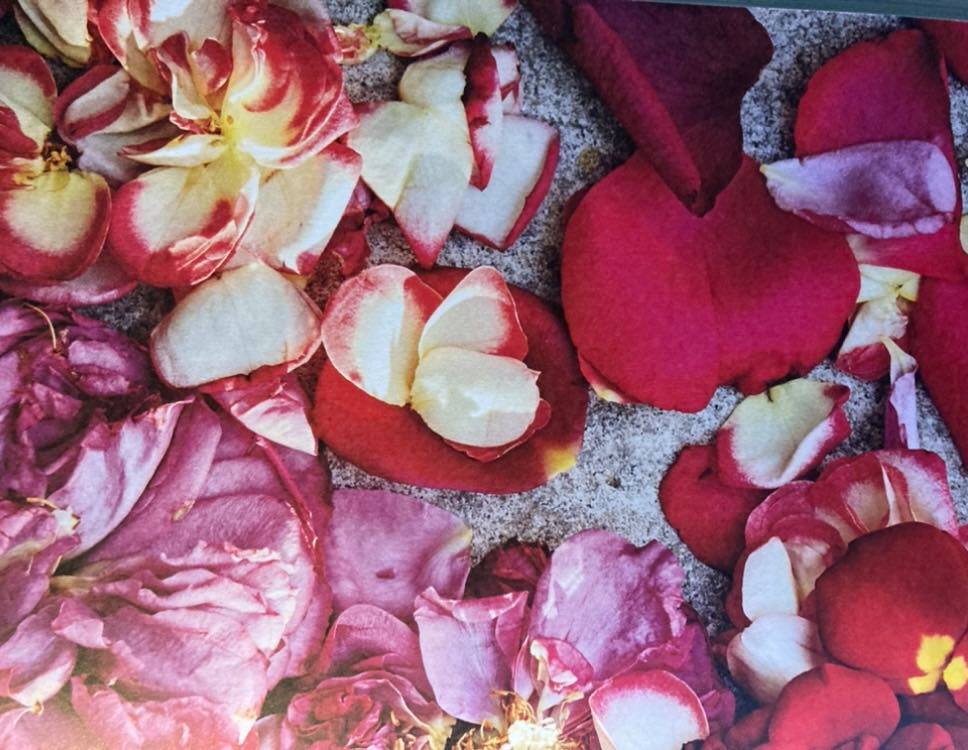 photo credit via Whole Beauty by Shiva Rose