I recently re-read Agatha Christie's Endless Night (1967), for the Instagram Agatha Christie bookclub Maidens of Murder.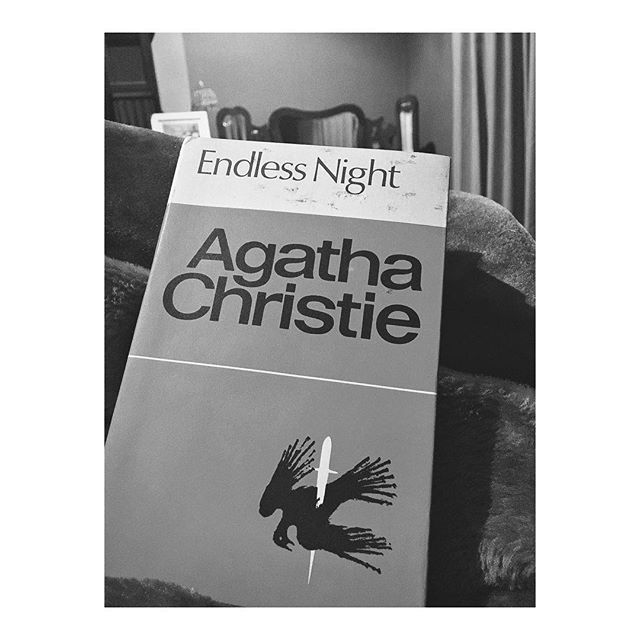 Agatha wrote Endless Night in her seventies, and it's one of her most chilling and accomplished books. It was one of her personal favourites, and her grandson Mathew Prichard recently voted it his favourite in a survey to mark the 125th anniversary of Agatha's birth.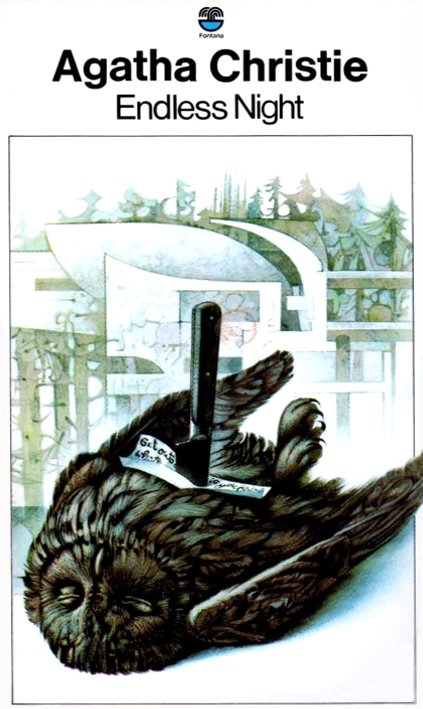 Endless Night received some of the Queen of Crime's best reviews and I wish she had written more standalones, as it is as strong as anything by Daphne du Maurier or Ruth Rendell.
It's a psychological thriller, with no iconic detective or whodunnit, a beautifully crafted examination of evil and madness with a shocker of a twist. Even though I already knew the denouement, I was still hooked into the story. The prose is tight, the characters intriguing and it demonstrates how Agatha, in her later years was still able to pull off an accomplished piece. This is a crime writer on top of her game!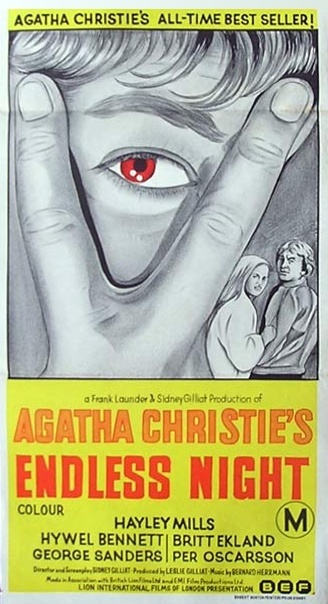 I finished the book at 3am in the morning with a storm outside – appropriate for the menacing Third Act.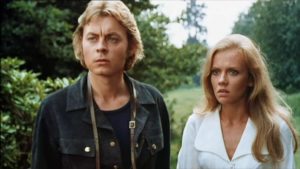 The narrator is a young working-class man Michael Rogers, who marries the fabulously wealthy Ellie. He first sees Ellie at Gipsy's Acre, where a house, originally known as the Towers, is up for auction. Michael knows his dream of living at Gipsy's Acre is impossible, but he fantasies about his terminally ill architect friend, Rudolph Santonix, building a modern house on the site. However, the land is cursed by gypsies and it's said anyone who moves there will have bad luck.
When Michael and Ellie fall in love, the impossible dream of owning Gipsy's Acre is within reach. But Michael has to learn the rules of the privileged world he has now joined – and deal with a cast of characters who threaten his happiness, including the capable and controlling Scandinavian beauty, Greta. Then there's the suspicion of Ellie's family, who see Michael as a fortune hunter. Ellie's guardian and trustee Andrew Lipincott is one of my favourites, but there are many well-written characters including Michael's mother, Mrs Rogers, who doesn't appear a lot, but is realistically drawn.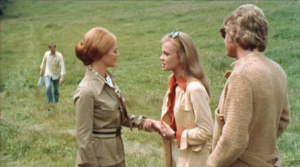 The Gypsy curse is always shadowing their new home and life. Neither Michael or Ellie are superstitious, until the local village gypsy, Esther Lee, begins predicting Ellie's death.
The Endless Night of the title is taken from Auguries of Innocence by William Blake, and is suitably sombre, haunting and mystical.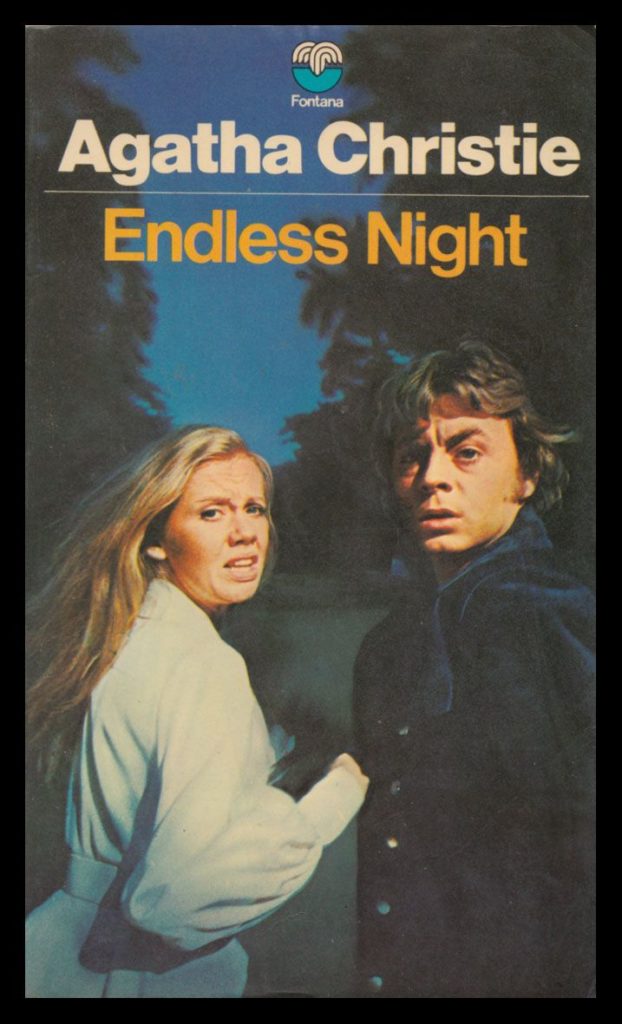 In the Youtube clip Mathew Prichard made announcing his choice for the World's Favourite Christie, he explained how his friends would visit Agatha with him and how she was always curious about their lives and choices. Through his friends, Agatha became familiar with the mood and tone of the 60s and he believes she gleaned influences from her conversations with those young people that went into the book.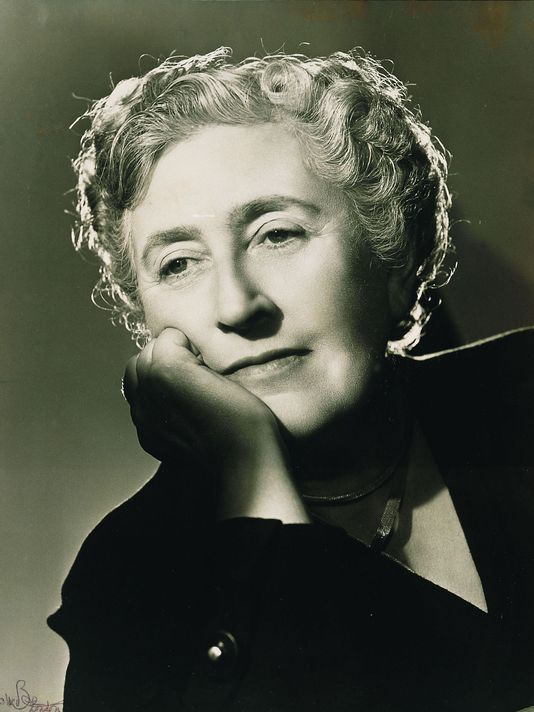 A movie of Endless Night, released in 1972, starred Hayley Mills, Britt Ekland, Per Oscarsson, Hywel Bennett, and George Sanders. I have the DVD and really enjoy it. It has recently been turned into a Miss Marple adaptation, which I think is disappointing as the book doesn't feature Marple. I'm a huge Miss Marple fan, but she doesn't belong in Endless Night.
For readers who love psychological thrillers, domestic noir and the awful sounding grip-lit – if you haven't read Endless Night, I highly recommend it!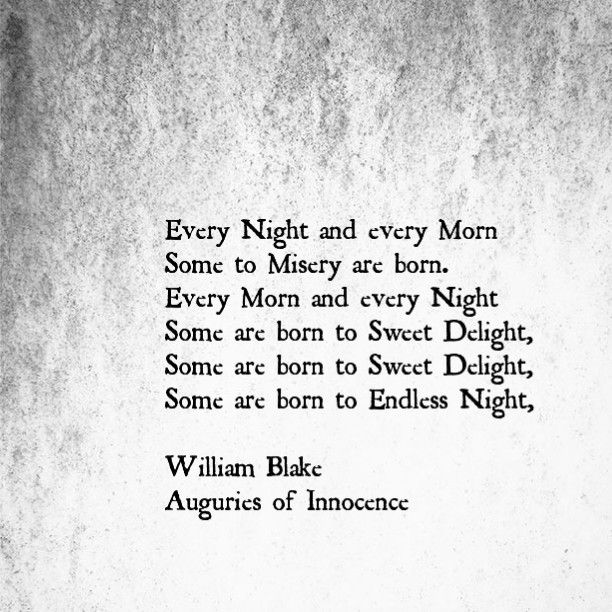 Endless Night has gothic overtones and, as with several of Agatha's books, a nod to the supernatural. But the haunting in this isn't from any wraith within the pages, but from how the book plays with your mind afterwards. It is one of my favourite Agatha Christies and a perfectly suitable book choice for the October Spooky season.