I love our new life in the Blue Mountains. Waking to a heavy veil of silence, the air so crispy-fresh that I can feel my lungs celebrate when I inhale, desperate after years of inner-city living to consume the sparkling prana. I love the school run where strangers smile hello and artistic-looking parents in paint-smeared jeans drop artistic-looking children.
Birdsong permeates the village and in one day several seasons can pass and I love them all. I walk everywhere marvelling over big kookaburras and the sound of lawn mowers instead of aeroplanes overhead. The smell of freshly cut grass.
After so many years of talking about moving to the country, we fled Sydney. Developers taking over our street and the towering apartment blocks were squashing us. I felt sadness watching a lot of the working artists' studios closing as the apartments mushroomed. An ongoing bullying case at my daughter's school – too many toxic environmental pollutants in the air and toxic situations. Life is too fragile to keep trying to make the intolerable work. We fled hurriedly, like characters in a fairytale, leaving behind my roses, writing shed, our good friends, but knowing it was time.
I wanted Daisy at ten to have that depth of life experience. I was weary of smog and bringing in washing streaked black from plane fuel. The air felt as if it was choking our family and our life.
On the Taurus Scorpio Full Moon, we settled the sale of our house. The date was my birthday, 27 October, which was a mystical synchronicity to my family and rounded our city time perfectly, for the day we settled the purchase, all those years ago, was also 27 October. I see our current home in the mountains as a gift from the universe.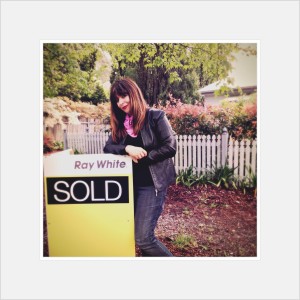 I know this velvet silence will bring my current book to life. I delight in sitting on my new deck, listening to the sound of birds and watching ladybirds and butterflies as I write.
Being among the trees and gazing upon the panoramic mountain views feels like returning home. We now live in a village I have been escaping to for years and which I used as inspiration for my mystery novel,
Currawong Manor
.
On my last visit here, I literally felt roots from my feet grow deep into the soil and spread outwards. I knew the time must be approaching that we would find our mountain home . Shortly afterwards, we did find her. She is a grand old mountains lady, a 1920s character weatherboard and I feel a deep joy every day to have finally, after so many years of yearning, to have become a part of this village and country life.