Regular readers may recall I was fortunate enough to win a photo shoot in Sydney with one of my long-time favourite photographers, Cara Coulson, who ran a competition for a private shoot with her in either Sydney or Paris. I was excited to win the Sydney shoot because I've followed Carla's blog from the beginning, and also a major character in my forthcoming mystery novel Currawong Manor is a photographer.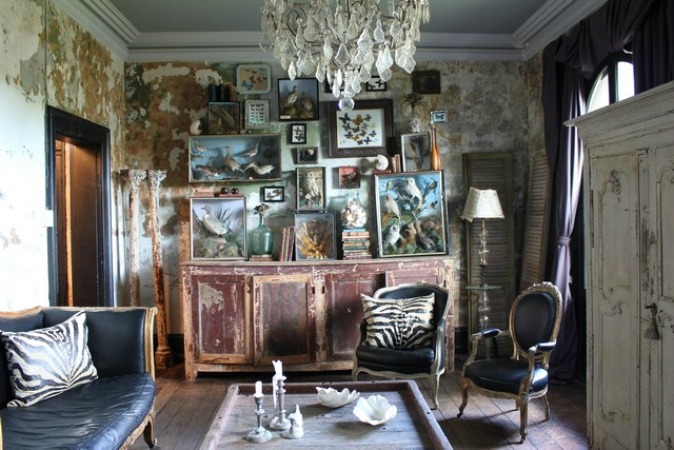 This week the much anticipated meeting took place and I can finally reveal the location – Woollahra House, a magical, shabby, bohemian terrace which you can read more about HERE and HERE and where the interior shots for this post came from. It was a perfect location for me. And described as 'Alice in Wonderland meets the Addams family.'  
Not only could I easily visualise Tim Burton and Johnny Depp sitting together working out a scene for their next movie, or Helena Bonham Carter lying back on the sofa; but I'd fallen in love with this striking old lady terrace a couple of years ago when she was featured in a newspaper. I had never imagined I would one day be photographed within her glorious shabby walls by Carla. Life really does work in some twisty beautiful ways sometimes!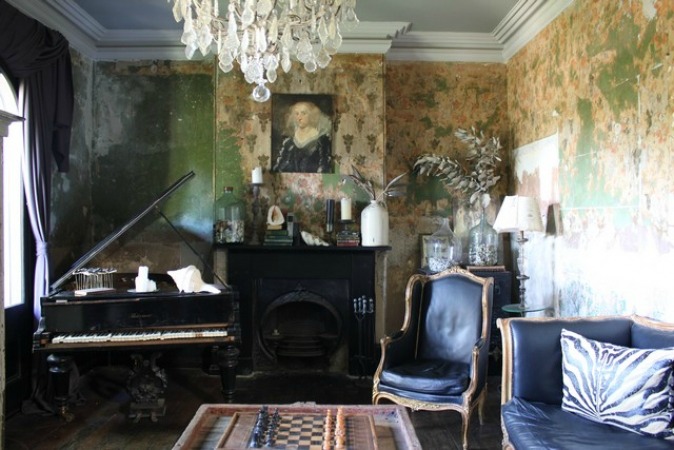 It was a real delight to meet Carla, and an honour to be photographed by her. Thanks to the power of the internet I felt I already knew her as her blog posts are so warm and engaging. She is a rock star with a camera. A funky, tender magician. There is a certain sensuality, an intimacy to working with her but it's not a soft energy. Despite Carla's tenderness and caring she has a strength and power which comes from a long apprenticeship of her work, and a spiritual perception and insight of people.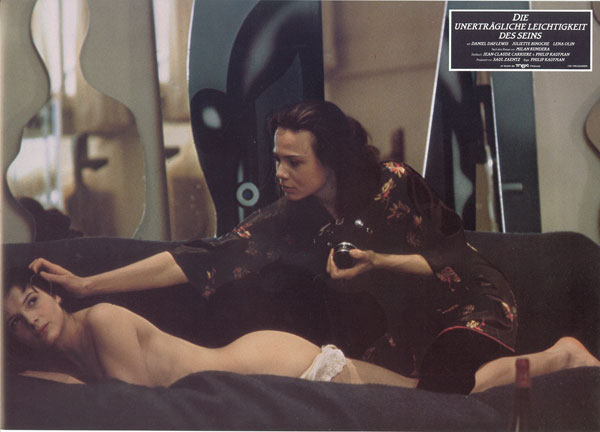 Despite my initial wariness, Carla with her box of magical techniques helped me to move into the moment and to lose my ego and 'shrinking Josephine' outside the door. It was a very inspiring creative collaboration for me and a perfect chance to research for my book. I realised how much you have to relinquish control and surrender sometimes which isn't easy for writers to do as we are used to being in total control of our creative projects. You have to be able to trust and to allow the muses to merge between two people when being photographed.  I love the still above from my favourite movie The Unbearable Lightness of Being.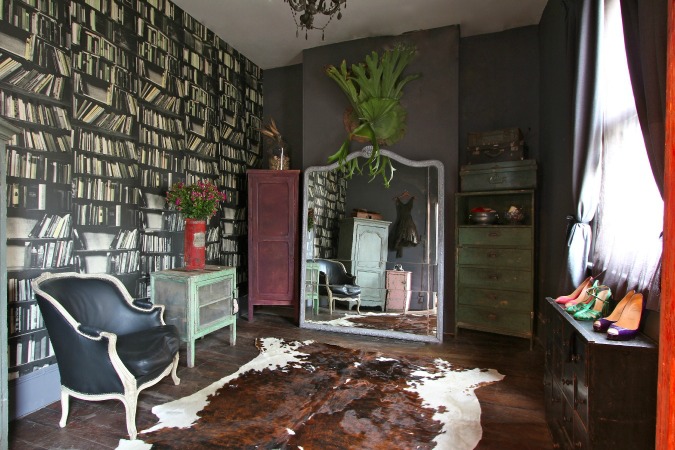 Woollahra house wove its patina spell through all of my veins. Debra Cronin is the genius behind this magical house which she rents out for photo shoots and dinner parties. I wish somebody would commission this talented lady to do a book on her interior talents. 
Everything about the shoot was dreamlike. The pastel greys and apricot colours of the walls. The taxidermy, antique books, the young girl from Western Australia who was also having her portrait taken. A beautiful, willowy model, dressed in Vivienne Westwood with a bird on her head like an elegant Helena Bonham Carter. She matched the house perfectly. 
The make-up artist looked a combination of Jane Birkin and Lou Doillon and was every bit as rock star as Carla and Jane and her daughter. She put less make up on me that I'd normally wear to the school pick up but I loved her work and her false eyelashes. She won my heart as soon as I walked in when she said that I looked great without make up. (Normally people ask me if I'm feeling okay). It was a joy to work along side her and also Carla's beautiful friend, Athalee, who spent more time ironing my red dress than any normal mortal woman should have to undergo and looked after me so well.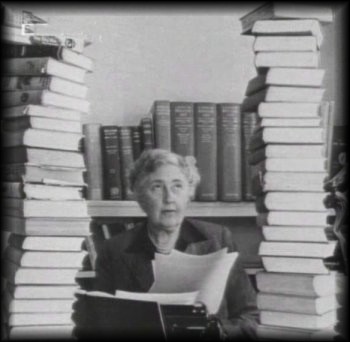 We did a shot which was inspired from this photograph of Agatha Christie where we set up a vintage typewriter and books. 
I am hoping to use some of the photos for publicity for Currawong Manor.
When my husband (dressed in his everyday wear of waistcoat vest, shirt and Akubra hat) came to collect me with Daisy, Carla was kind enough to shoot a few family shots. Not knowing Daisy she asked her to 'act like a rock star'. My daughter who had been cautioned beforehand to do EVERYTHING Carla says immediately went into overdrive snarling at the camera, making wild moves and getting totally hyped as she lived the part. I was only relieved she stopped short at trashing the room. 
It was an enchanting day. One particular moment stands out for me when Carla directed me to look away from her and when I looked into the big mirror I could see a wall of stuffed birds and a blue butterfly (the blue butterfly is always a special symbol to me since my father died) and also Carla shooting me in the reflection). It was one of those times that you wonder if you really are dreaming.
If you would like to join me in that wonderful dream experience and book a portrait shoot with Carla then all the details are on her website for shoots in both Sydney and Paris. I can highly recommend it for the experience alone. If even this introverted writer enjoyed it as much as I did you most certainly will too. 
And if you don't already, follow Carla's blog for beautiful inspiration in both words and images. You will find her HERE.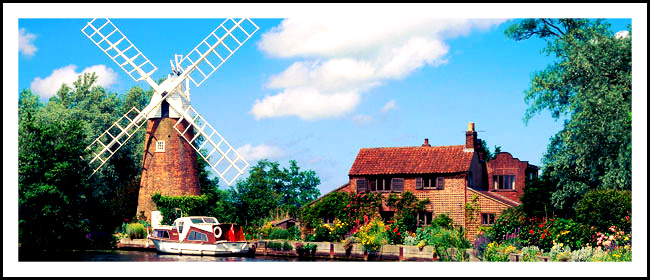 In other exciting writing news, Poet's Cottage will now be published in Holland as well. And so I am thrilled my Tasmanian sea-fishing murder mystery will be enjoyed by people in mysterious far away Holland. That is a lovely early Christmas gift for me. Thank you, Holland for buying my Tasmanian mystery. I would love to visit such an exotic fairy tale destination one day. 
Christmas is just around the corner. If you wish to buy a signed copy of Poet's Cottage then if you order through Better Read than Dead my local bookstore HERE, I can sign it for them if you request when you order.They do online ordering as well. The B-Format of Poet's Cottage (the smaller size) comes out in Australia on December 29th so if you have been waiting for that format you can pick it up then. I can assure you the smaller version is just as beautiful as her big sister. Pan Macmillan Australia have done such a stunning job on Poet's Cottage in all her versions and formats. 
I am still working on Currawong Manor to reach the deadline. I have my Christmas tree up but with no decorations apart from one home made Christmas angel by my Daisy as everything has been so frantic. But this Christmas I have simplified it as much as I can. Although I still do my cards by snail mail, make a trek to the David Jones window and Santa Cave, Carols etc the more commercial side I have cut back on. I hope your Christmas is filled with blessings and the magic of this holy and joyous season.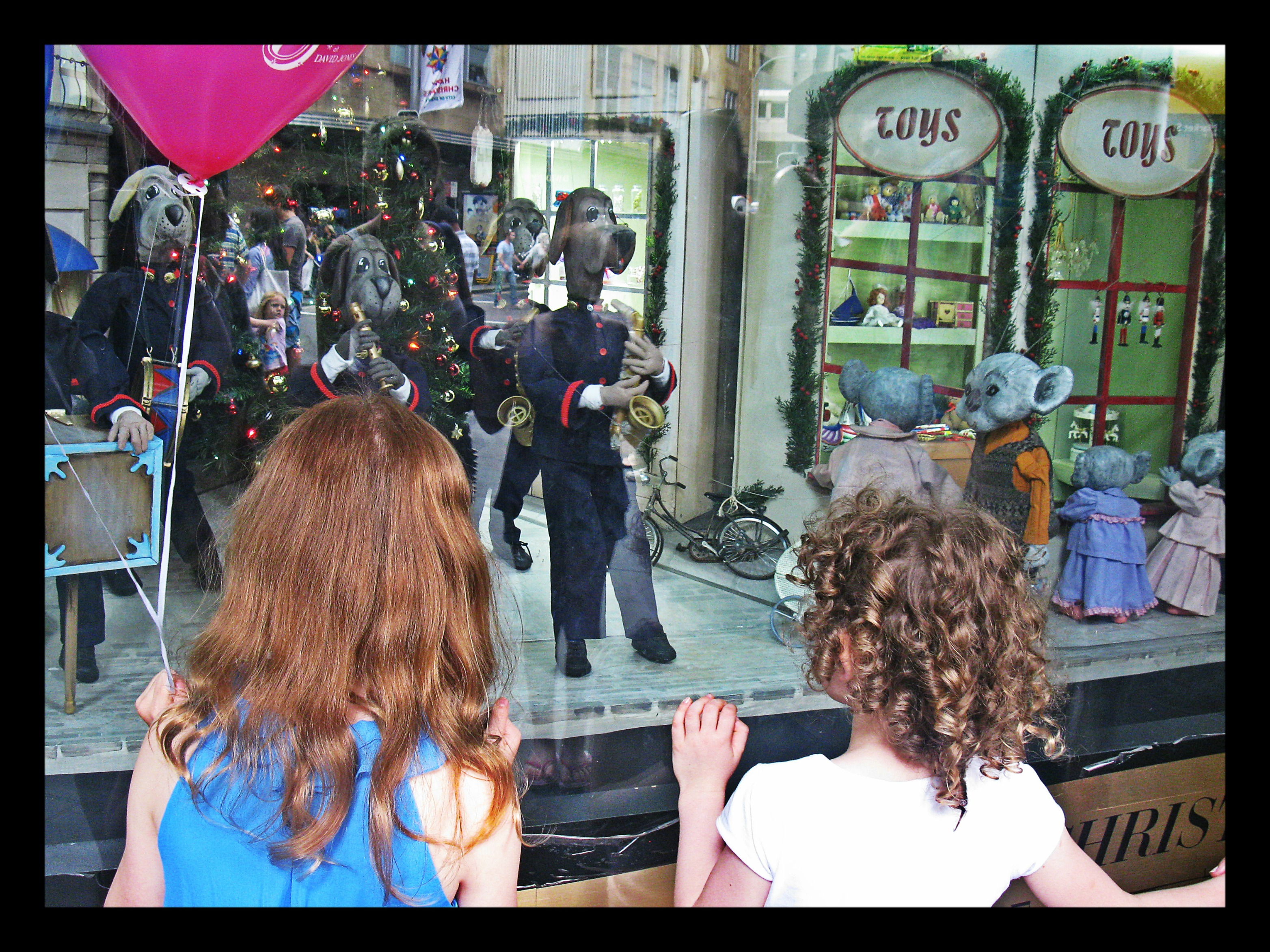 Thank you to all who have lurked, commented, and given me your energy this year. Below is a video by Tara June Winch on a worthy cause to donate to. I'm off to give some money now. Please watch if you have a couple of minutes spare. The magic of books and words gave me such a template for life when I was little and any cause that promotes that miracle to children is worth our efforts.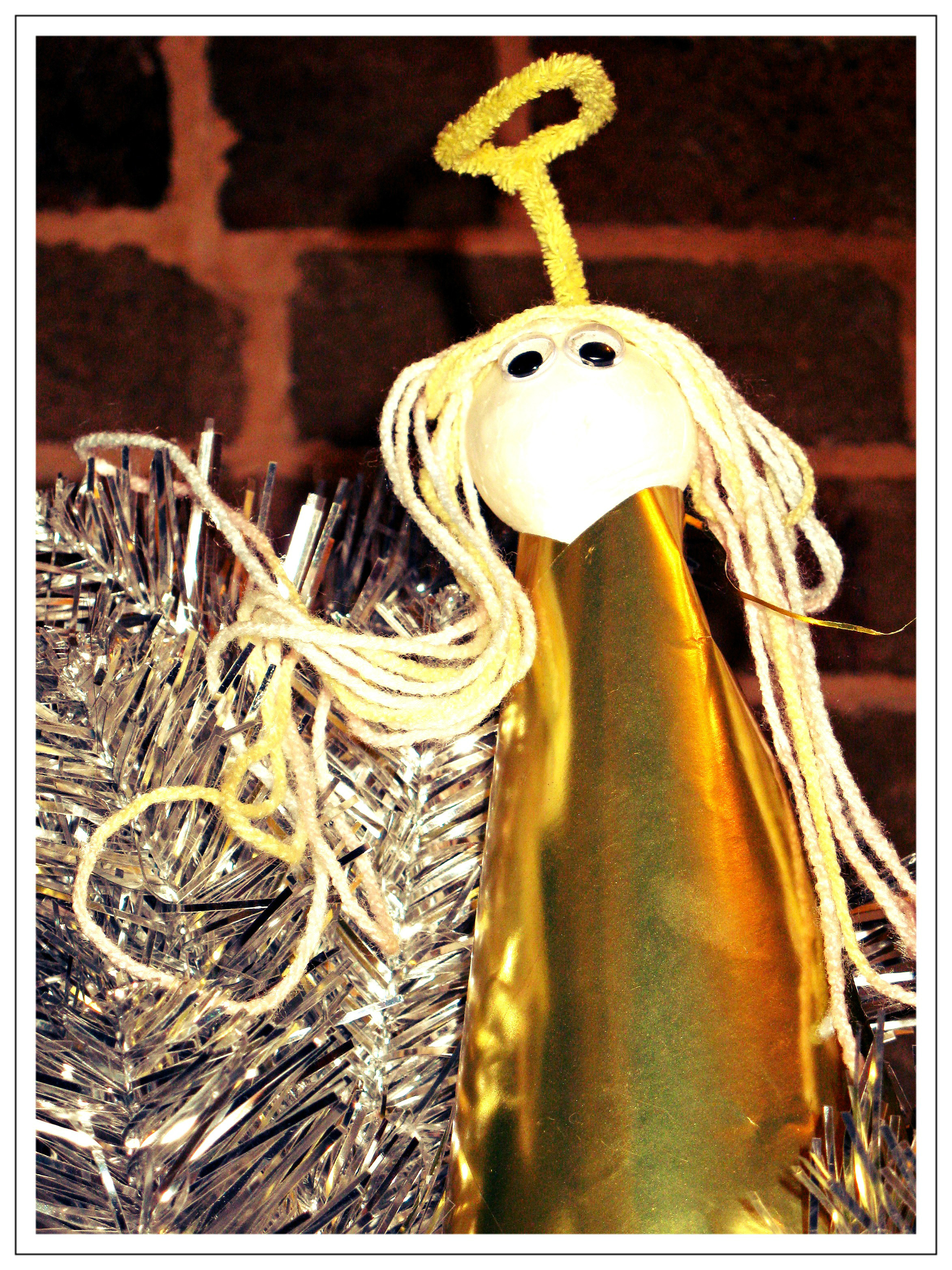 Keep Creative, and look for the everyday miracles. May this season be a rebirth for you in your life and art
Josephine xx