This photograph was taken at our annual author's festival hosted by my agent, Selwa Anthony (which is coming around again this September). It's my writer pal Anna Romer and myself. I've been into the black hair-dye and was just about to take a family holiday to a Tasmanian sea fishing village where I would fall in love with a house called Poet's Cottage. But here neither of us guessed what was waiting ahead.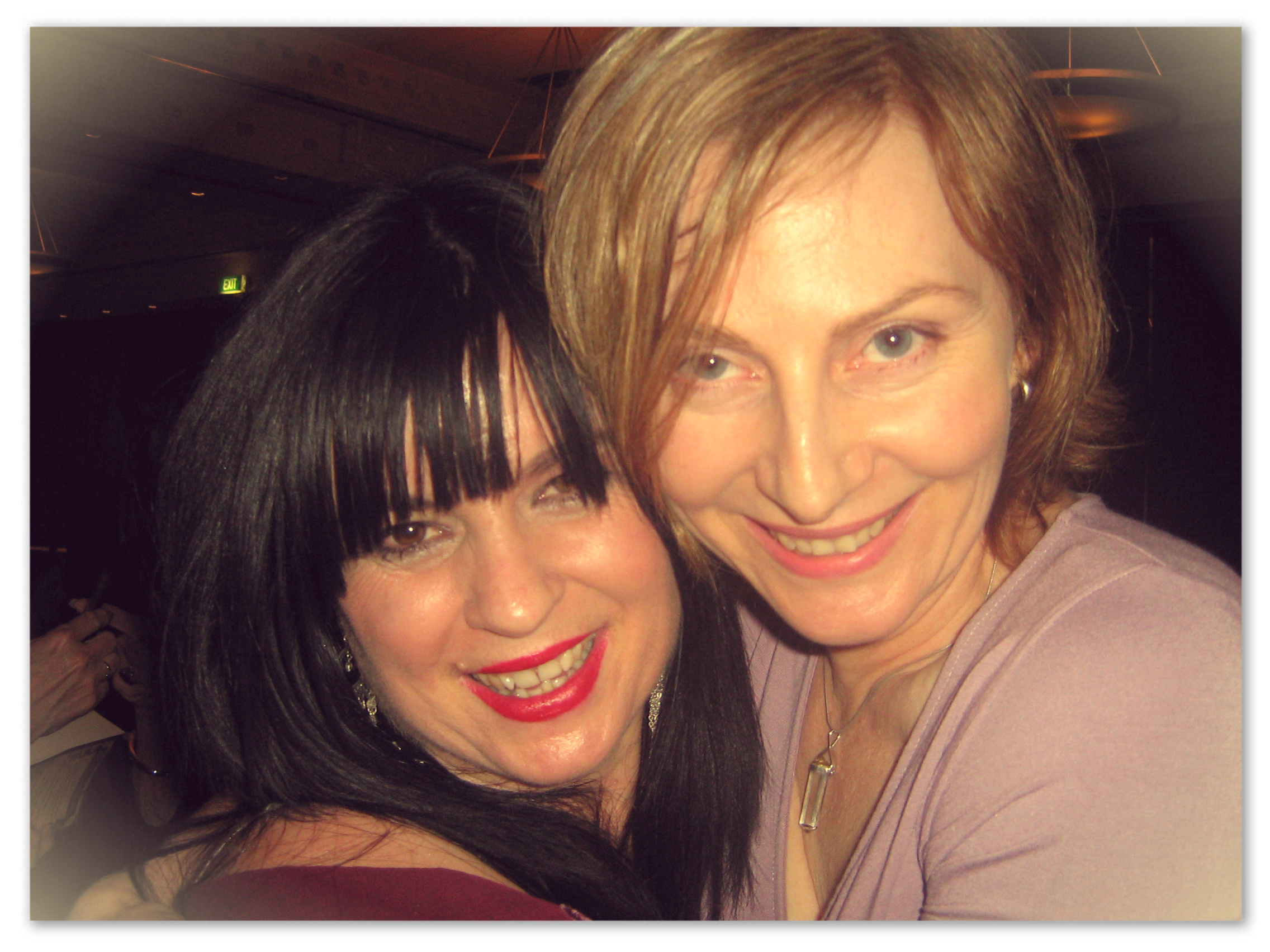 Anna had been working away for years on different projects. As is often the case in publishing, it was ten steps forward and fifty back for both of us. But Anna kept working away. She's a writer who prefers the bush and stars to the world of the machine. We live totally different lives. I'm in the heart of Sydney and Anna's permanently parked hermit-like in the bush.
I am delighted to say that my lovely friend has recently had her book picked up for publication. If it's even as quarter as lovely as Anna it will be worth reading.
Six years can seem a very long journey, but Anna's recent publishing deal is proof that if you're prepared to put the slog in and get yourself off the floor after rejection and heartbreak with your work, the contracts can eventually be signed. I'm sure I would have said to her at this event, as I predicted many times at different events – 'it will be your turn one day, Anna.'
Cn, cin, Anna.
I can't wait to toast your success at the next Sassy event. And to all who dream or harbour heartbreak who may read this post. Keep the faith, keep your eyes fixed. on your creative dream and keep sailing xx