What a wonderful life I've had! I only wish I'd realised it sooner." Colette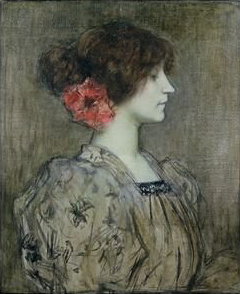 This is a favourite quote that I've been using a lot this week. We've been enjoying exploring a pre-dawn Sydney to visit Daisy's doctor before school.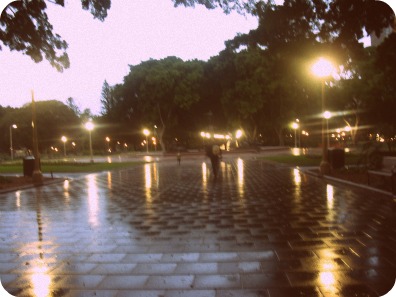 It's an education to see Sydney's inhabitants waking up.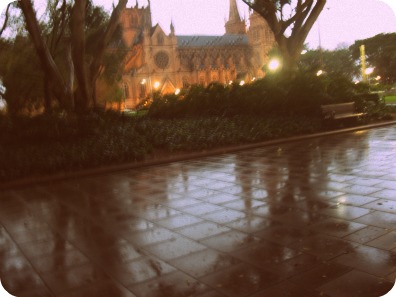 The homeless people sleeping in train tunnels, fairy-lights in Hyde Park, joggers and office-cleaners.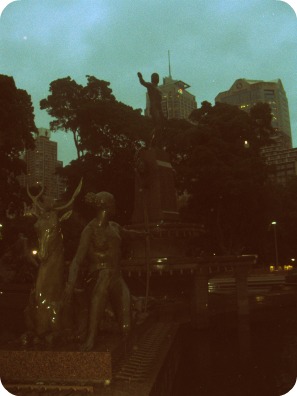 I have revisions to do for Poets Cottage and so I'm out of the 1940s where I had just got comfortable and back to a Tasmanian sea-fishing village in the 1930s.
 A great Newtown identity died this week. I'm going to miss Bob Gould.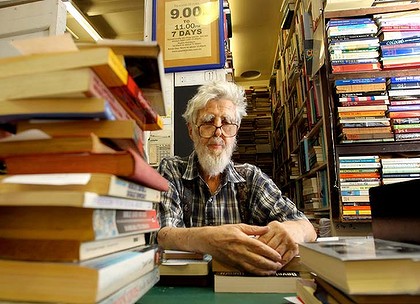 I had discovered many treasures in his chaotic, messy shop over the last decade or so. As Chuck Mckenzie said on my Facebook, he reminded you at times of an oversized owl glowering away as you searched the huge towers of books. I also saw him as a cantankerous wizard from a Hogwarts library. A most fascinating man. I always found the perfect book for my research in his shops. I'd ask the book angels to guide me and somehow five or six books would find their way to me. Books long out of print, stories penned by 'ordinary' Australians giving the most terrific details of everyday life that I could use. Books that these days mightn't have been published because they aren't by a celebrity or a proven author. The last time I saw Mr Gould I had a pile of books for the 1940s Blue Mountains mystery book I'm working on. He looked through them, raised those eyebrows and said, 'You have good taste in literature, young lady.' I floated down the street afterwards, not just for the rare event of being called a young lady but my inner-geek was sated that Bob Gould said I had good taste in literature. Hats off to you, Bob Gould. With all the hoo-haa recently about publishing and technology, you were a blazing reminder of the magic, beauty and mystery that I love about bookstores and booksellers.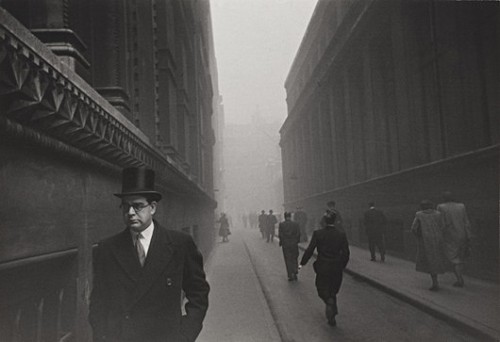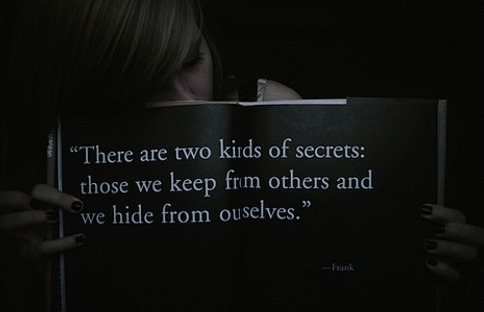 bob gould image source
colette image source
top hats and quote source