I hope you had a lovely Christmas and New Year. We escaped to my favourite place on Earth – my home state of Tasmania – for a family Christmas.
I sighed over houses in Bellerive.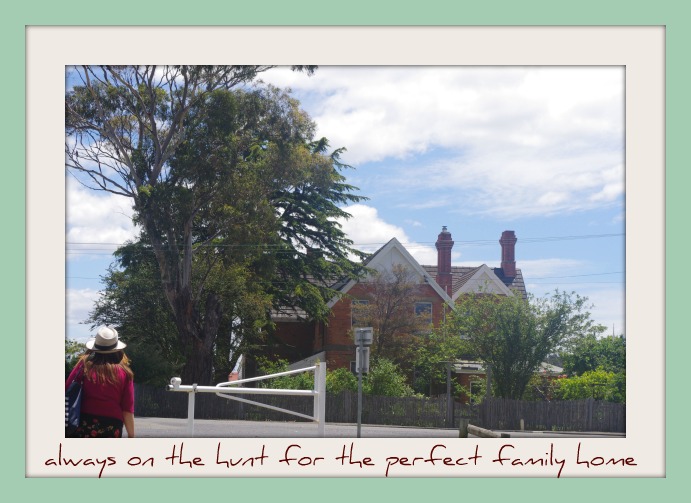 Ate fish and chips at Mure's
and saw the incredible MONA gallery which has to be one of the most exciting venues for contemporary art in the world. A must-see if you're heading to Tasmania and really worthy of a blog post of its own. Hats off to the flamboyant David Walsh, who chose to put the fortune he made from gambling into art.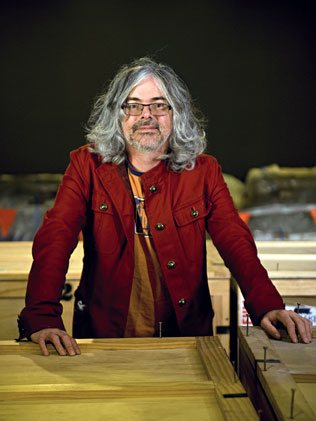 Bless you, David Walsh, for creating such an exciting and rich exhibit for Hobart. Not all of the works were to my taste but that's part of the fun. You select what you love and hate with the O machine that you carry around; you can also see how other visitors voted. I found the Poo Machine really silly (I couldn't stay in the room with the stench) and the Vagina Wall wasn't really my cup of tea, but it's all interesting. It wasn't as shocking as I imagined but then I did spend three years at the College of Fine Arts so it takes a lot to rock me. But MONA was way, way better than I had envisaged it would be.
We journeyed
to Bruny Island for a few days where we fed wild quolls, watched hard-working fairy penguins and shearwaters return from a day at sea, and explored desolate beaches.
Daisy swapped
television and city streets for nature, no shops, very late nights with our wildlife watching and the most pristine air and views imaginable. Not to mention the most luscious food on the planet. If you haven't eaten fresh Tasmanian raspberries, just-picked peas in the pod and my total favourite of them all – pink-eye potatoes – then you must or bust. I'm always a glutton in Tasmania and the owner of the unit we stayed at on Bruny claimed the food is better because the climate encourages a slow growth which makes all the food tastier.
When you have a parent die so near to Christmas, the day can never be as magical as it would have been. Despite the silence that fell upon us at times there were many treasured moments.
I love the fact my daughter is still so innocent and believes so strongly in the magic of Father Christmas. She did ask David why so many of her toys were made in China. As he paused to consider a reply, she said with a triumphant chorus, 'I know! It's because the elves were lazy and bought them from the shops!'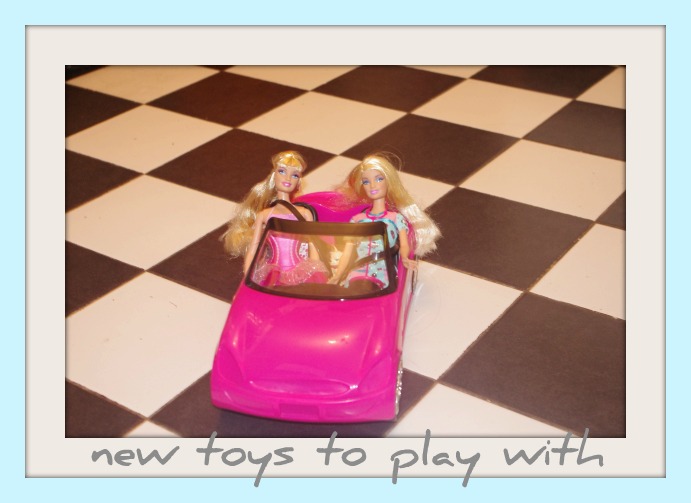 It's always so difficult for me to return from the shimmering beauty of my home state. Returning to Sydney on New Years Eve, we were greeted by the rudest taxi driver you could imagine and the usual long queues at the airport and gritty industrial city streets. 'Welcome back to Sydney' I sighed to long-suffering David who knows he is now in for several months of me frantically trying to come up with every reason why we should all relocate to Tasmania. I can spend hours surfing Domain, dreaming as I cluck over the houses and prices. 'If we sell up here, we could buy a house and a boat in Tasmania' is my current, cunning lure to my Sydney-loving man.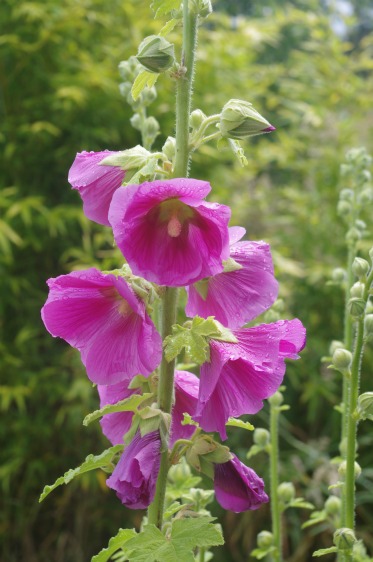 My daughter is home on school holidays which always impacts on my word count. Just before Christmas, I had the agony of my new laptop falling from the bed, breaking the hardrive and I lost a week of unbacked work on my Currawong Book. Luckily, my characters are patient with me. This book is different in that a lot of it came to me already fully formed – unlike Poet's Cottage which flowed as I wrote. I knew from the beginning with Currawong Manor, where it was heading and all the character's secrets. Hopefully, it will work. The first draft is always a vexing time and often it feels as exciting as my Foxtel guide.
And I have launched into 2012 with a very spiritual week ahead. As you can see from the photograph which I posted on my Facebook, I once again was in a VIP audience with Allison Dubois of Medium fame. Alas, no connection was made for me but many interesting and poignant stories from the audience, including a suicide and a murder case which Allison channelled a lot of information through. It's the second time I've been in the VIP audience and although disappointed not to be selected for a reading, it's always emotional to witness the shock, elation and tearful joy of people who receive strong readings from Allison.
On Saturday I visit renowned witch and tarot reader, Ly de Angeles who has quite a reputation for giving you the hard truth. You can read more about her death prediction to one of her clients HERE. I'm looking forward to meeting with Ly as I've read quite a lot about her over the years.
She sounds like an amazing character and I've wanted to have a reading with her for years. Fingers crossed for this session…
Wishing you a magical 2012. May this year be the one that you follow your Bliss, appreciate the present moment and live the amazing life you deserve. I'm very into Gratitude at the moment and have started a second blog to journal online a year of gratitude. I'm not expecting anyone to follow this one but I do feel it's important for me to appreciate what is here right now as I tend to always be focusing on the absence. I'll post a link when I get it up and running. 
Here's to being present and appreciative in 2012.
Thank you for visiting me. xx