Some sage writing words extracted from Cate Kennedy's article in this month's Country Style magazine.
'Writing mirrors all of this – the disorder, the piercing together, the realisation that the distraction itself may actually turn out to be the inspiration. If there's a mantra, it's Let it go.'
and
'So I've learned to go with the cobwebs, the giant huntsman spider on the bedroom ceiling, the skinks running across the living-room floor, the frog in the shower recess. I'm at home with the mess and disarray caused by kids making batches of cupcakes and elaborate cubbies, the dirty clothes that are proof of a day well- used.
I know that one day, trusting this process, I'm going to make something out of all of this; but for now, while the larger world is in full flight, I'm learning to put the dream of undisturbed, uninterrupted, artistic tranquillity in the corner, where it belongs.' 
As the school holidays have just started, I really needed to hear those words as a reminder, Cate!  Not to mention that yesterday I dropped my brand new laptop, smashed it to bits and lost a week of writing which wasn't backed up. I'd love to return to the days of writing with pen and paper and no stress. 
If over the holidays you are in dire need to read more inspiring words on writing and creativity here's an article I wrote about some of my creative journey towards Poet's Cottage for Ian Irvine on his writing blog, you can find it HERE.
Wishing you wherever you are in the world, a wonderful Solstice, Christmas and New Year. May it be filled with all the chaos, inspiration and distraction that your soul desires.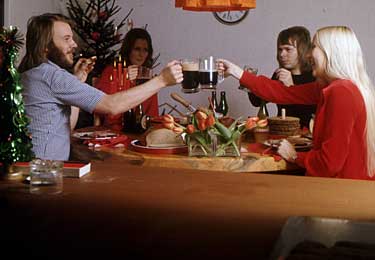 Thank you for visiting me. It has been raining for weeks now in Sydney with cool weather which is wonderful compared to the usual Christmas humidity. And I am 80 000 words into a very rough first draft of Currawong Manor. Thankfully, my characters are patient with me as I can only work in scrips and scraps with Miss Daisy home. Let it go. Let it Be.