We survived the Sydney heat wave with record-breaking temperatures in the forties for endless days. During this uncomfortable time, we couldn't eat or sleep. I never handle humidity.

To prove the Gods have a twisted sense of humour our much loved retro style fan died. And it proved impossible to get another as Sydney ran out of fans. People were frantically buying six at a time and shop assistants had signs around their necks saying NO FANS SORRY. We don't have air con so that was a pretty interesting few days. Plus, my daughter became very ill with a urinary tract infection.
Throughout the high fever, heatwave and NO FAN, I still had to keep plodding along with my edit which is on deadline.
Some days I only had an hour to spend on it so that's what I had to take.
Throughout the long, humid, steaming hell I thought many times of our recent holiday when I walked for hours on the Nut in Stanley feeling the cool, pure winds from Antarctica whip my lungs. And although I wanted to lounge around the house looking sultry in a sweat-stained slip like Elizabeth Taylor. I really just looked and felt like a dying little weed.   
One beautiful magical moment in the madness of the heatwave. A title for the book following Poets Cottage 'came' to me. The working title is Currawong House but the title that came to me was stronger. It slid into my heat-fatigued brain as I sat at the computer one day fantasising over Country Homes in England.
The edit for Poets Cottage has reached a new stage. I've realised how strengthened the book and characters have become.It's the difference between a loved picture book and a 3D pop out version. The edit has bought more of the book to life and tightened it in ways I couldn't have predicted.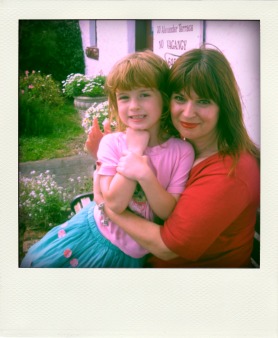 A
nd a couple of family pics outside the Captain's Cottage.
We looked relaxed and happy because we were.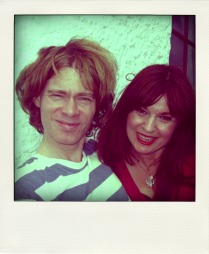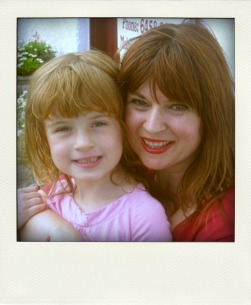 And speaking of fans and cool, I picked up Vanity Fair which has Johnny Depp interviewed by Patti Smith. Yes, I know it's a couple of months old but in Australia I have to wait for the ship copies as the plane magazines are so expensive. Another wonderful Depp interview with lots of insights into this complex, talented and very likeable actor.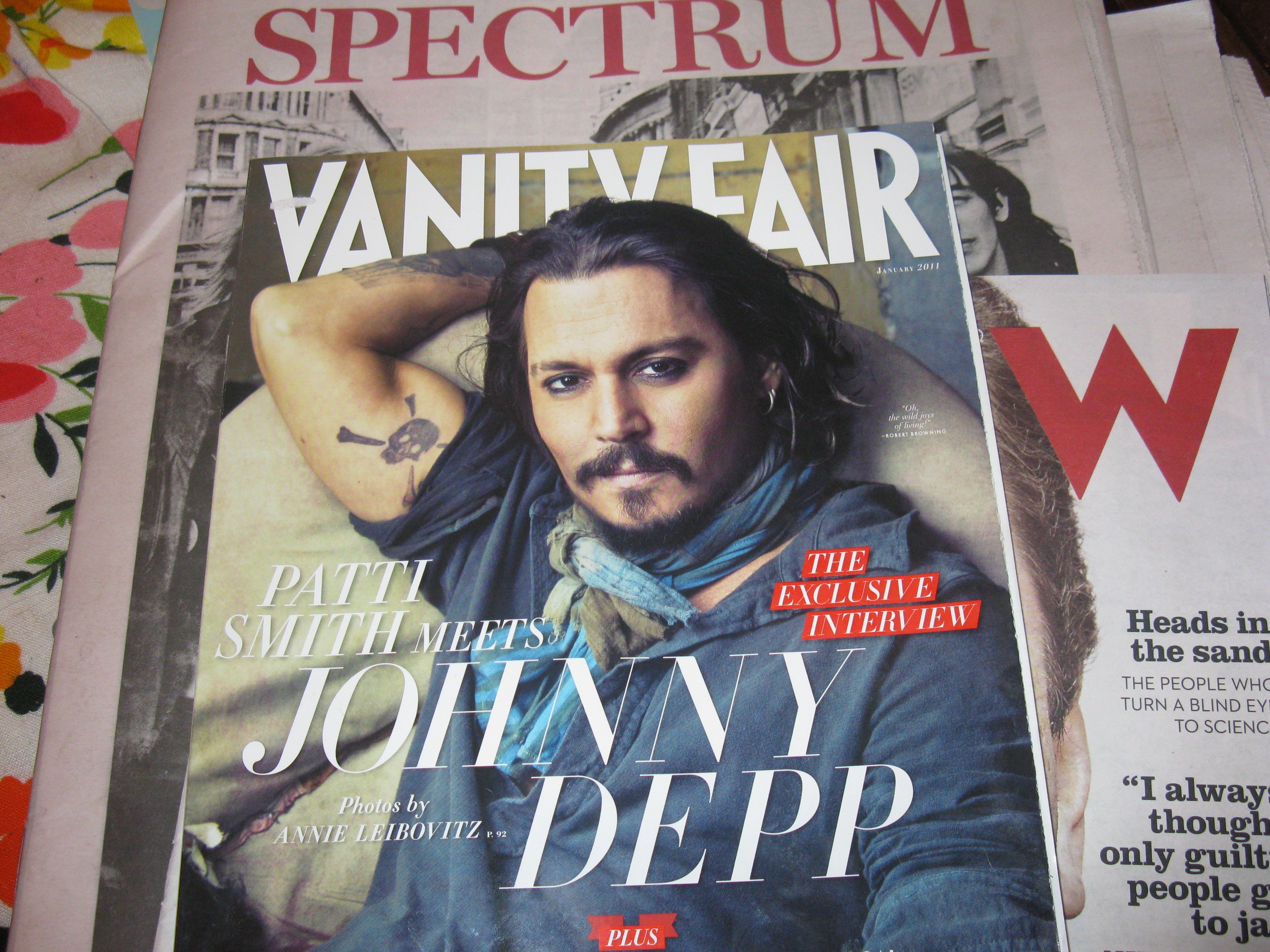 We finally bought a fan, a tiny, white little girl who alas, lacks the power of our old Mad Men fan. Probably, the last little fan left in Sydney. But she is most loved and welcome and is fanning me now as I write.