So many lovely and special things are happening that I can't keep up with it all.
Last Sunday I was a cover-girl for the Sunday Tasmanian which was totally fab.
My interview with Blanche Clark of the Herald Sun (Melbourne) ran this weekend, which you can read at this link HERE – soon I'll add a proper media section for all Poet's Cottage related articles and reviews.
I've also done a few radio interviews – I'll post dates of when they go to air when I get a moment.
The wonderful Carla Coulson is holding a competition where you can win a photo shoot with her in either Sydney or Paris. I didn't want to share this, being a true Scorpio woman who is determined to win when she wants something. I've admired and loved Carla's work for years and followed her Blog from its humblest beginnings to the incredible Blog it has become. And one of my dreams was that Carla would photograph me one day, as I would love to see her at work.
But to be fair (and to hopefully score more points for me to win because I blogged about it as well! It's that ruthless Scorpio thing)… here's the link HERE. But you have to be quick as the competition closes on the 3rd April. See, I told you but I didn't give you long…
Carla is the person who inspired me to purchase this magnificent Monica Bellucci photography book which is far more divine in the flesh than here. The red trimmed pages and the smell of this glorious massive book has to be experienced. My husband must think this is the best book that has ever come into the house with all its Monica nudes. And so if you wish to channel your inner-Bellucci then head to Carla Coulson's Blog to enter. And if you do happen to win, don't forget who sent you…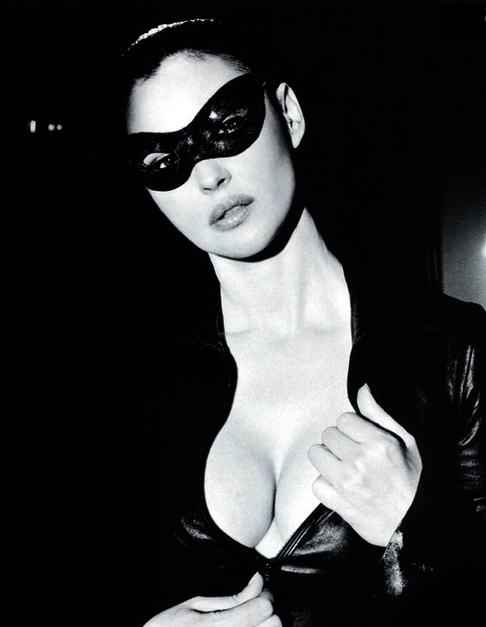 Check back later in the week to read about a pretty cat called Rainbow and bones, friendship, women and story. Thank you for visiting me. XX