We are now back in Sydney,  still reflecting over Heron Island's turquoise sea and sky, and the ever-gliding shadows in the ocean of sharks, sting-rays and turtles.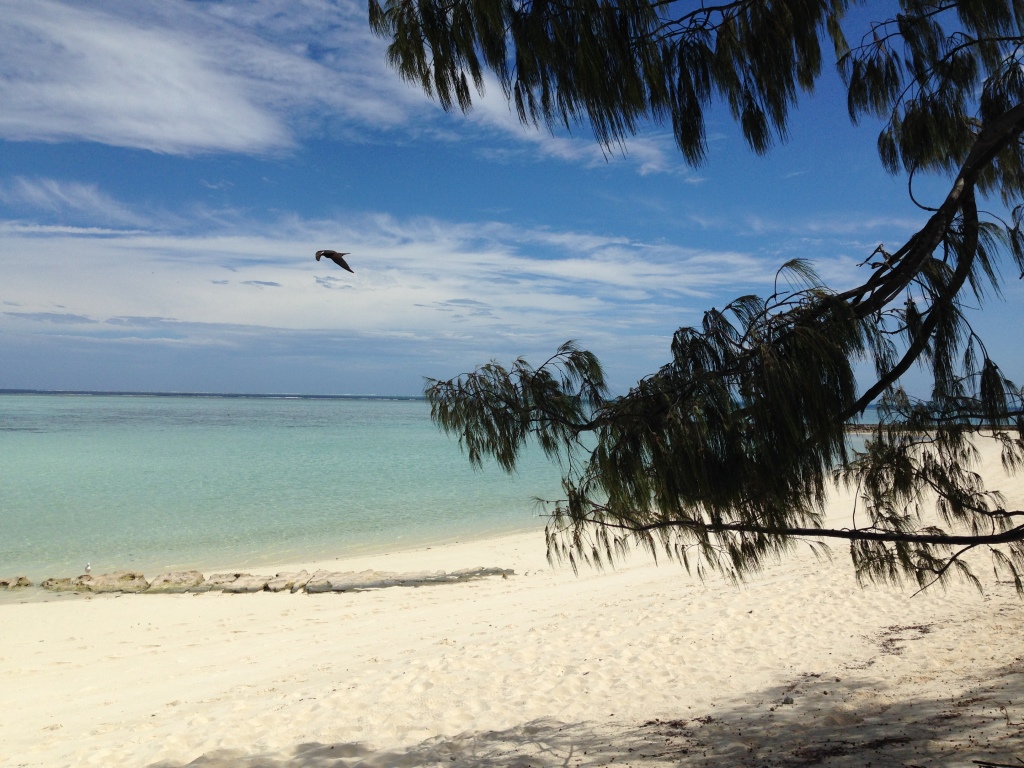 Heron Island, one of the great natural wonders of the world,  is a coral cay which began forming around 6000 years ago. Situated off the Queensland coast, Heron has been described by David Attenborough as one of his favourite places to see marine wildlife up close. The island is small; it takes about 20 minutes to walk it (double that time when we were with our ten-year-old daughter at night on our turtle hatchling expeditions). We chose Heron  to retreat and recharge because there's no technology there and we were all longing for a break from Wi-Fi and computer screens. Plus, it was turtle hatching time and who can resist baby turtles born in the wild?
I miss circumnavigating the island's white sands. I loved being in that world of primary-coloured crayon blue sky and sea. If I close my eyes now and attempt to block out the traffic and the workmen's constant drilling from the factories surrounding me, I can hear a faint lapping of water, and feel within me the elegant unexpected beauty of a turtle swimming past and the graceful otherworldly shapes of the stingrays in their exquisite ocean glide.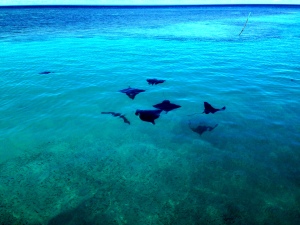 I have emerged like the little mermaid from Hans Christian Andersen's tale from an enchanted underwater world of coral forests, exotic fish and – onshore – luxuriant green foliage that parasolled us overhead in a magnificent jungle. Heron Island is home to up to 100,000 birds. At night the shearwaters return from the sea and the calls to their waiting children sound like the eerie screech of restless, uneasy ghosts.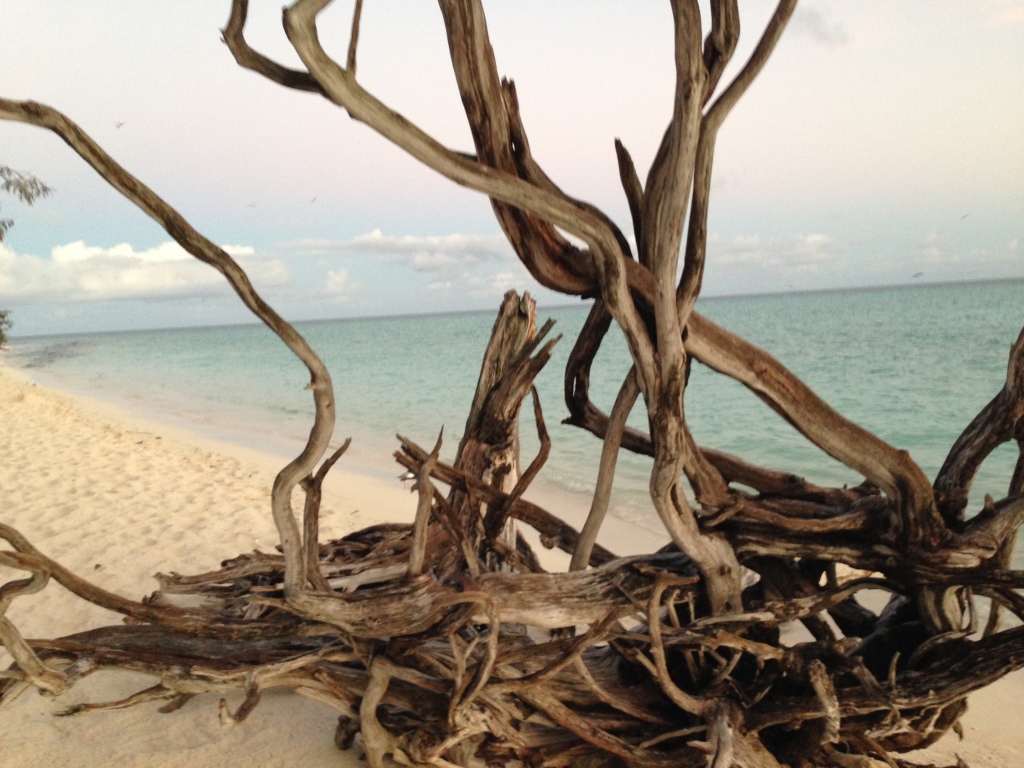 We wandered for five days in a tourist postcard of Australia, marvelling over this parallel tropical world as we swam with reef sharks and stingrays. We even saw a manta ray on the semi-submersible boat tour of the reef.
As Daisy and David snorkelled out trying to find sharks, I was paddling around knee deep trying to avoid them (the sharks). Then I realised I was surrounded by what looked like twenty fins. For years I've had a severe shark phobia, but once you've experienced them around you and realise these reef sharks are not interested in you as dinner, then you form a new respect towards these elegant and fascinating beings.
We cheered on baby turtles as they hatched, making their plucky and courageous dash to the ocean. Some sadly were snatched instantly by the waiting sharks, but others were taken by the current to hopefully travel the world before they miraculously return to their original hatching place.
Daisy loved the Junior Rangers programme and made good friends amongst the children there. They called themselves The Clan and bonded immediately over turtles hatching and snorkelling with sharks. Daisy is still thrilled she managed to snorkel with her new friends out to the shipwreck that serves as a breakwater.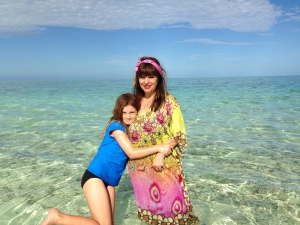 Walking on the beach one night, my daughter cried out as a baby turtle fell from the sky at her feet, obviously dropped by a bird. We watched in awe as it managed to upend itself the correct way and continue its journey to the sea. My daughter christened that turtle Lucky and we vowed to return at the same time in 30 years to see if Lucky would return to her original hatching place.
It's hard to believe that in the 1920s Heron Island was a turtle cannery and in the 1950s tourists rode  the turtles for sport. Thankfully, turtle riding was outlawed circa 1960.
And so we are back in Sydney. The jackhammers are jarring as the workmen dismantle the shoe factory next door to make yet more flats and shops. The city seems a grotesque heavy charcoal drawing next to the primary-coloured island with its pristine air and breathtaking scenery.
I hope it is not too long before we make that journey over the sea to Heron Island and enjoy the island's "Welcome" cocktail. I watched Heron disappear from the boat as we left,  farewelling sadly that magical coral cay with its turquoise waters and sea life until it became a distant faint smudge on the horizon.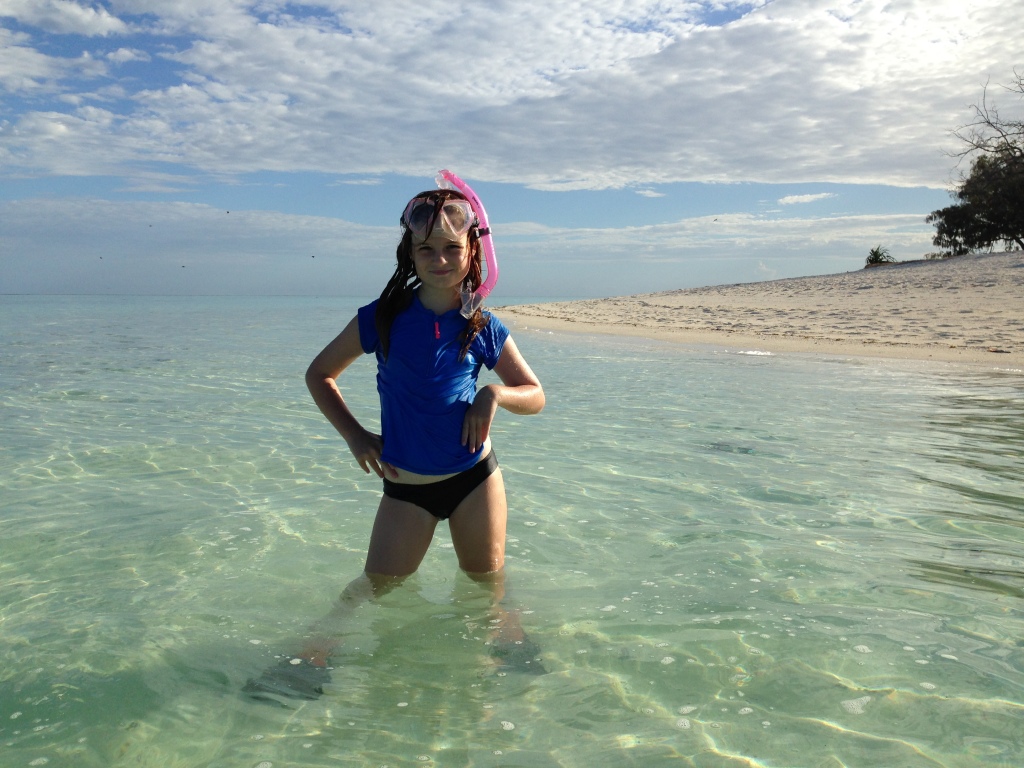 I could have sat on the sand forever watching the marine life circle the island, listening to the call of birds and staring into the shimmering dramatic blue that stretched forever. But I should feel lucky to have seen it at all.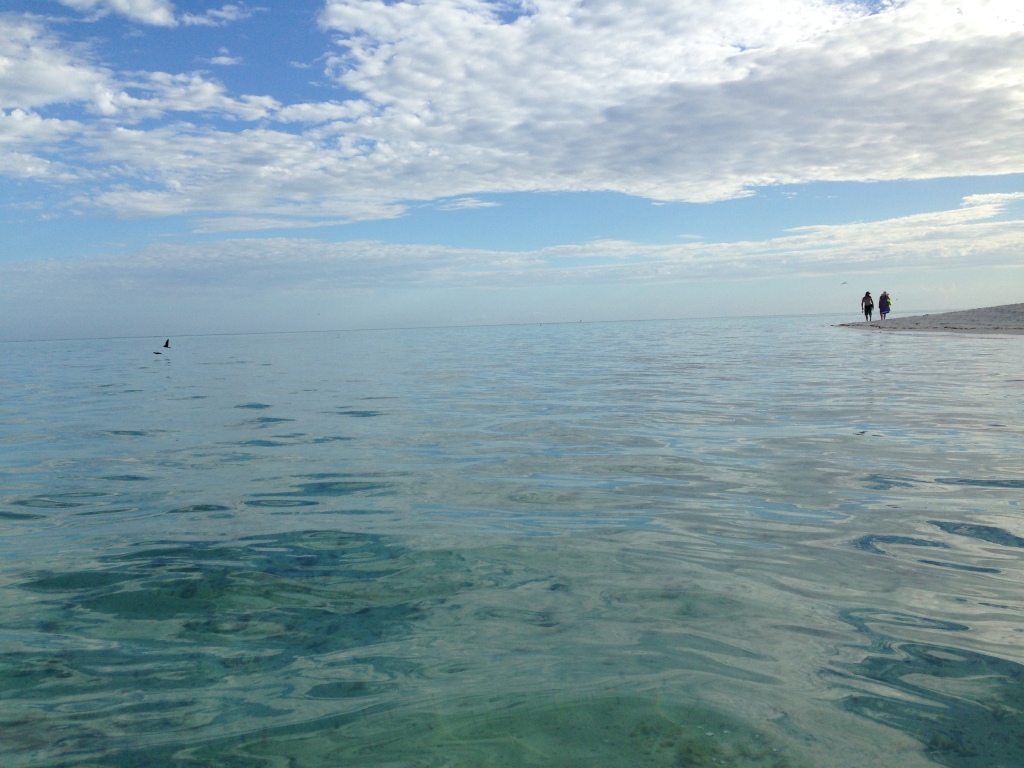 It's been sobering learning from the guides on Heron Island about how the impact of global warming and mankind's impact has had a noticeably detrimental effect on the reef. We are all part of the same web and, as legendary marine biologist and oceanographer Sylvia Earle warned in the papers this week: "If you like to breathe, listen up, the message is to protect the ocean as if your life depends upon it, because it really does. No ocean, no life. We're so concerned about the green movement, but without the ocean, there's nothing there. No blue, no green."