I nearly didn't read this book. It received so much acclaim and hoopla that I didn't think I'd find it interesting. If a book or film is very hyped, I have a bad habit of losing interest. I'm an inverted snob in such matters.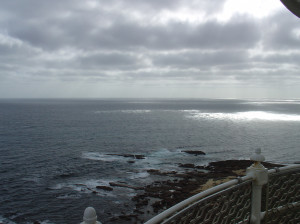 I sent it to my mother-in-law and after reading it, she returned it saying she thought I should reconsider as she knew I'd love it.
Thankfully, I obeyed her instructions. I found this a terrific read, which left me longing for as many people as possible I knew to read it, so we could discuss it. Luckily it was one of my Magic Hat Book Club choices this year.
The cover tag line is: 'This is a story of right and wrong and how sometimes they look the same.'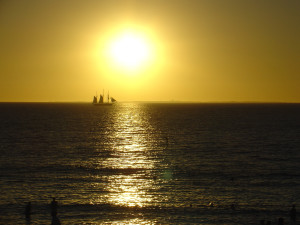 We enter the world of a young lighthouse keeper, Tom Sherbourne and his wife, Isabel, on a remote island off the Western Australian coast. They decide to keep a baby found alive on 'The Day of the Miracle' with its dead father in a boat. Isabel has suffered three miscarriages and the baby appears to be a gift from God: there can be no harm in keeping her…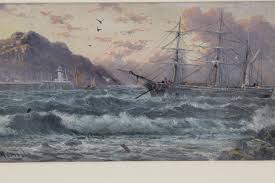 This is the clever and intriguing set-up of an engrossing story which weaves between the 'The Day of the Miracle' (27 April, 1926) to the emotional final scene in 1950. The book describes the consequences of the decisions of keeping the 'miracle' baby.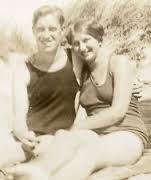 Throughout the narrative we are introduced to some vivid characters:
Tom Sherbourne the lighthouse keeper, with his measured outlook on life and his beautiful handwriting. His sense of decency and his moral code. An ex-army man with experience in Egypt and working in Morse and international code. Tom is suffering the trauma of his war experiences from one of the most grisliest of wars: a lighthouse posting seems the perfect change to escape his  memories. By steamer boat on his way to the lighthouse from Sydney to Perth, he rescues a young woman from a lecherous ex-soldier, a chance meeting pivotal later in the book:
"Being over there changes a man. Right and wrong don't look so different anymore to some." – Tom Sherbourne.
In Port Partageuse, a small coastal community where a fresh granite obelisk lists the men and boys who will not be returning to the community. The town's scars are raw. In this community, Tom meets and falls in love with defiant, sparkling Isabel Graysmark, the only daughter of the headmaster Bill, and his wife, Violet, who lost both sons to the war.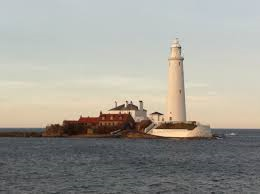 The nature cycles of the island and Port Partageuse, are hauntingly portrayed. And the real life ghosts of the living, still mourning so many lost, are also wonderfully captured. The Australian phrases, increasingly also lost to American slang, are resurrected in bold splashes which contrast well against the more lyrical descriptions. You ache for all the characters. Even very minor characters who barely appear such as Frank, the baby's father, become important. Septimus, the grandfather, is also beautifully sketched and an entire book could be devoted on his story.
The character's roles are superimposed against the lighthouse itself, the great light illuminating to protect the sailors, but also revealing the deeper shadows that are lurking within every member of Port Partageuse. People are getting on with life – but the war has taken so much.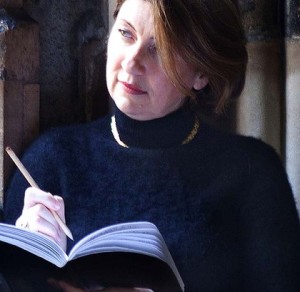 The Light Between Oceans is a book that should give inspiration to all writers who think they may have left their run to late to start. It is Stedman's debut full-length novel, written in her mid-sixties. I was most fascinated by her writing process which is very similar to my own using visual imagery and a method of 'free falling' into the story, allowing the visual images to guide you. She worked a lot from original material in the British Library, reading war-time diaries and journals which she said 'brought her to sobbing many times'. This first-person research shines through. The two images of the ocean used above were both taken by Stedman when she was working on the book.
I feel that with a different cover design, it might have reached more of a male audience. My partner began reading the book after hearing my enthusiastic appraisal of it and is really enjoying it. He would never have picked it up on its cover normally.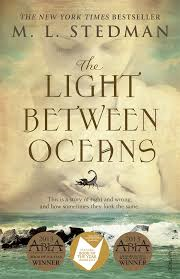 Thankfully, many people did. Nine international publishing houses bid on the rights for the book. In Australia The Light Between Oceans was:
Winner of three ABIA awards for Best Newcomer, Best Literary Novel and Book of the Year Winner of two Indie Awards for Best Debut and Book of the Year Winner of the Nielsen BookData Bookseller's Choice Award for 2013 Recently voted Historical Novel of 2012 by GoodReads' reading community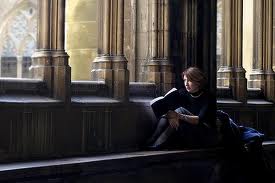 The names of the miracle child in the story, Lucy, means Light and she represents the Hope of the story. I also took the Light Between Oceans to represent the break between the two World Wars. Ultimately, I saw this as a book about the ripple effects of war. A story of right and wrong and the different shades of grey in between – a tale of forgiveness and redemption. Janus Rock, where Lucy washes up, represents the Ancient God of Doorways – transitions and beginnings. Janus presided over beginnings and endings of peace and conflict. As a transitional god, he had a role in birth and exchange as well. Janus also represents a middle ground between barbarism and civilisation.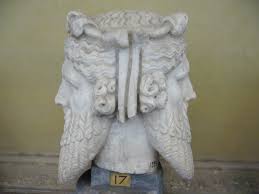 If you are interested to read more about M.L Stedman's writing process, there is an interview HERE
This review is for my Australian Women Writers Challenge for 2014.