Last Friday I volunteered to be a helper parent at my daughter's cross-country run. My job was to stand on Flag Number 5 for the morning and ensure no children ran into the wetlands. I'm not sporty and if my daughter hadn't told me I wouldn't have known the Olympics was on, being half submerged in the 1940s for my current novel.
I've a lot of memories of my own school days, always near the end or the middle of the pack at cross-country running, swimming or any sport really.
My Daisy came 16th which didn't impress her but I was very proud as throughout her race she continued to jog determinedly, didn't slow her pace or give up as many children behind her did. A few even walked the entire way and didn't give it a shot at all, despite my screaming encouragement from Flag Number 5.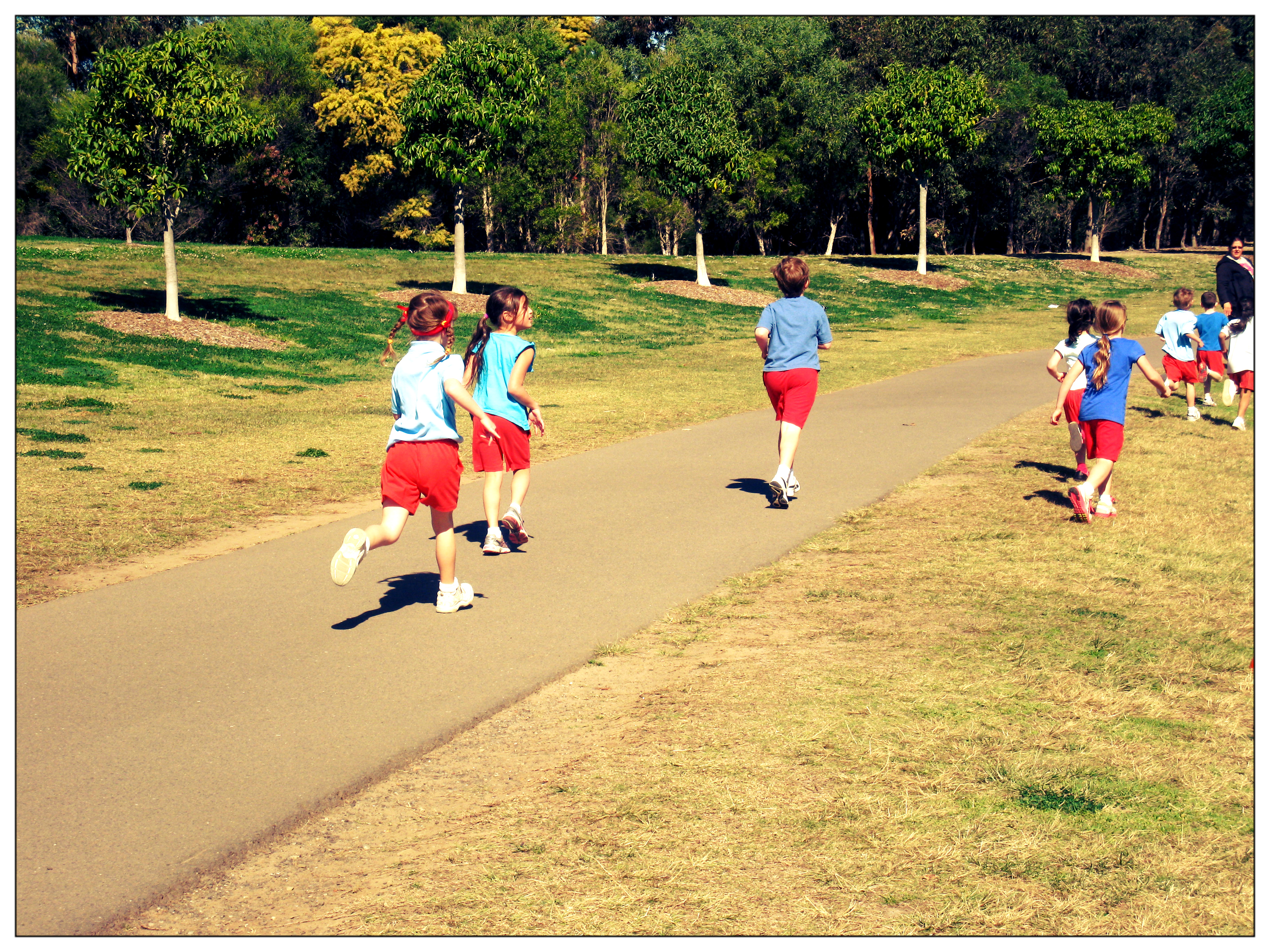 But I did empathise with my daughter's disappointment. I know how it feels to be in the middle of the pack, rarely the victor with your arm pumping the air, the band playing Waltzing Matilda. I'm no stranger to the pain of giving the race your best shot, heart bursting – and yet you're still in the middle of the pack.
At least my daughter's class showed a bit more restraint than some of the Australian Olympic athletes in tears nearly every day on the cover of papers. Their coaches were blaming social media for the athletes losing focus as they twittered and Facebooked, believing their cyber-space fans that they would win. There's a lesson there for all of us about the internet's ability to suck energy and deceive.Oh, that sly, time-wasting, silver-tongued, crocodile-eyes, lying Internet.
Helping my daughter with her homework, we researched Dawn Fraser (Australian swimmer who won eight Olympic medals) and I was amazed to discover that just before the Tokyo Olympics in 1964, Dawn was involved in a car-accident at nearby Brighton-le-sands in which her mother was killed. In the same year, Dawn came out of hospital, competed at Tokyo and won gold. That's the sort of sportsperson I take my hat off to.
When I wasn't on Flag Number 5 contemplating stamina, determination and what makes a champion, I have been in my writing shed working on Currawong Manor. The light is returning to Sydney and we've seen some blue skies. It's a joyful time of year seeing the roses bloom and feeling the promise of Spring.
We've been baking, watching loads of Nigella DVDs (Daisy's new favourite as she wants to raid the fridge of a night Nigella style), reading Harry Potter and culling our house in preparation for Spring.
For all of us who are jogging along in the middle of the pack these words are a great inspiration to me :
'Success consists of going from failure to failure without loss of enthusiasm." Winston Churchill